What the Kebab Awards Tell Us About Immigration and Its Unpredictable Benefits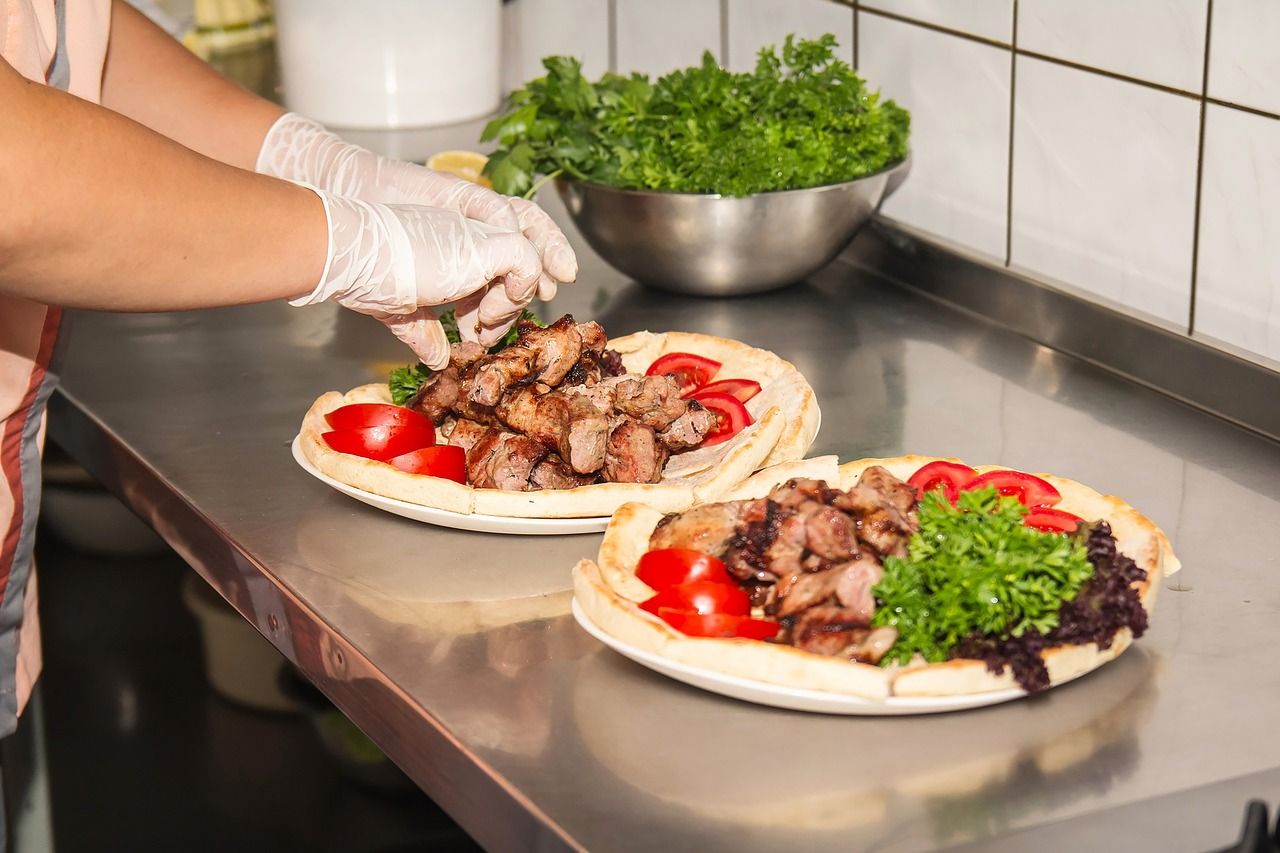 Like a lot of journalists, I spent Sunday night downing free booze in a gaudy ballroom at a swanky awards ceremony. The difference is that where others were slinking around LA's Dolby Theatre for the 89th Academy Awards trying to work out who Ryan Gosling's mystery date was, I was at an almost-as-prestigious prize: the fifth annual British Kebab Awards in London.
A baffling blend of glitz and garlic mayonnaise, the awards, which celebrate the country's best Turkish restaurants, kebab vans and other purveyors of grilled meats, are much too mad to sum up in a sentence. They are also probably the only high-profile Westminster function to give you a take-home gift bag containing chili sauce.
But they carry serious clout, too: The awards' in-house magazine includes messages of support from Prime Minister Theresa May and opposition leader Jeremy Corbyn. The industry they celebrate, founded by Turkish immigrants who opened the first British kebab house, called Istanbul Restaurant, in Soho during the Second World War, is now worth about £2.8 billion annually. The doner kebab, in Britain at least, is an inebriation institution; posher grilled kebabs are popular hipster fodder.
By coincidence, the awards fell on the same day as a Sunday Times story on the British government's plans for a new immigration policy. According to the report, the government is considering giving the migration advisory committee the power to determine how many visas need to be issued each year for workers on an industry by industry basis. This is alongside plans to limit the benefits for migrants, the paper says.
The reported plans would mean moving toward a much more controlled approach to immigration, where people are invited to come to the country only insofar as they can slot into gaps not filled by Brits.
Whether the story ends up confirmed in every detail, it seems near-certain that after Brexit, a vote in large part driven by opposition to uncontrolled immigration, the government will work to more tightly plan and control flows of immigrants into Britain. That bureaucratic impulse runs strongly against the free-market bent of many on the British right. As a center-right critic, former Conservative advisor Garvan Walshe said in a sarcastic Twitter rant on the topic: "What do we want? Central planning! When do we want it? Under a Tory government!"
But the kebab shop, like its fellow immigrant-fuelled industry, the British-Indian curry house, speaks to an important truth about immigration: that its biggest benefits are often unpredictable, stealing upon the host society by surprise.
As the libertarian economist Kristian Niemietz put it in a blog in the run-up to last year's Brexit referendum critiquing a "points based" immigration system: "The implicit assumption that immigrants come here to fill vacancies, that is, to satisfy a demand which is already there, but currently unfulfilled, can also be challenged…Indian food has become part of the staple diet in the U.K., but in the 1950s, no points-based system would have detected an unfulfilled demand for chicken tikka masala and lamb rogan josh." If I were a food writer, I'd take a punt on Polish food—hearty, cheap, and cooked by the U.K.'s largest foreign-born community—being the next big thing.
As the government has scrambled to introduce immigration controls, its main concern has been to soothe fears from industries that rely heavily on migrant labour, ranging from high-skilled tech to low-skilled agriculture. With a sector-based visa plan, a points-based system, or a similarly tightly managed approach, overall numbers can come down, while ensuring, at least in theory, that jobs don't go unfilled.
But freer immigration regimes bring benefits you can't imagine in advance and that you therefore wouldn't miss if they didn't materialize. A tightly closed Britain might miss out on all sorts of pleasures it never knew existed. In the rush to take back control, Britain's government shouldn't forget that there's something inherently uncontrollable, or at least unpredictable, about immigration and its benefits.