U.K. Government Struggling With Brexit Workload, Think Tank Warns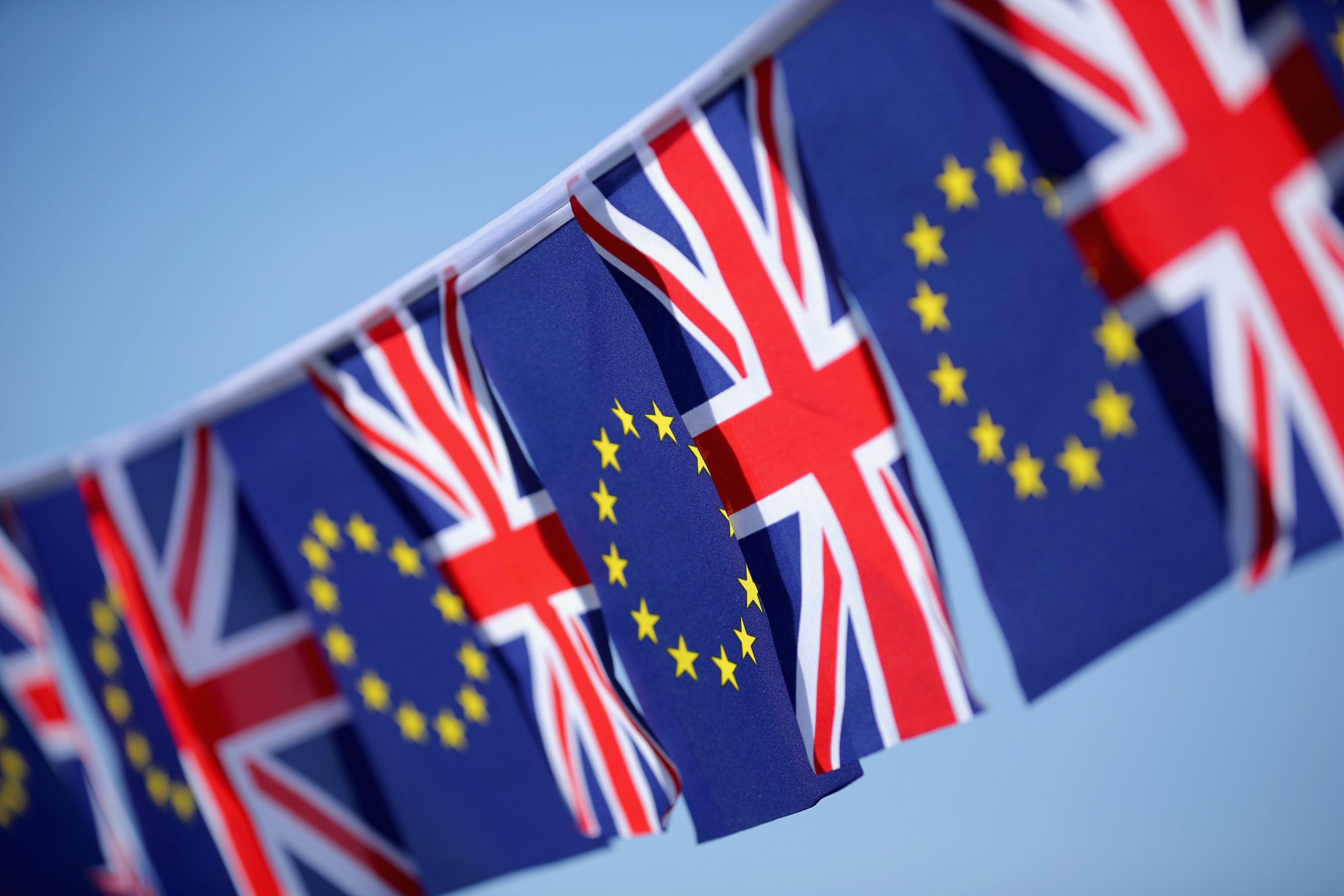 The British government is struggling to handle the workload of Brexit, according to a new report which warns it is ill-prepared for the massive challenge of leaving the European Union.
The Institute for Government think tank's Whitehall Monitor 2017 report, released Wednesday, found that since 2010 there has been a reduction of almost 19 percent in the number of civil servants working to enact government policy.
Reduced staffing numbers and day to day operational budgets mean that even before the task of extracting Britain from its 46-year political relationship with the continent, the machinery of government was "trying to do too much," the report says.
Now, as Brexit looms, the creation of two new departments to manage the withdrawal alongside the existing Foreign and Commonwealth Office (FCO) has led to "turf wars, fragmentation, incoherence and a lack of clarity around roles and responsibilities," the report says.
Managing Brexit, and Britain's new relationship with the rest of the world, is divided between the FCO, the new Department for International Trade (DIT), and the new Department for Exiting the European Union (DExEU).
"A better option may have been to support a Cabinet minister for Brexit with a unit in the Cabinet Office," the report says. It does note, however, that "the new institutional arrangements are starting to settle down."
Meanwhile, the report warns, some of the government departments set to face the greatest pressures under Brexit have already experienced deep cuts.
The Department for the Environment, Food and Rural Affairs (DEFRA), which among other things oversees the U.K.'s agricultural sector, has estimated that 80 percent of its work is "framed" by EU legislation, the report says, but it has lost more than a third of staff since 2011/12.
The Home Office, Britain's interior ministry, has oversight of the immigration system and is therefore likely to take on new work as a result of the Brexit process. But it has seen almost 20 percent budget cuts.
"The decisions taken in Whitehall—the center of British government—impact on people all over the country," said Gavin Freeguard, Head of Data & Transparency at the Institute for Government.
"Understanding the way it works is vital," Freeguard said, "Whitehall departments are continuing to function despite big reductions to staff and budgets. But it's difficult to know what their priorities are and how they're performing, which is worrying as it faces the challenge of Brexit."