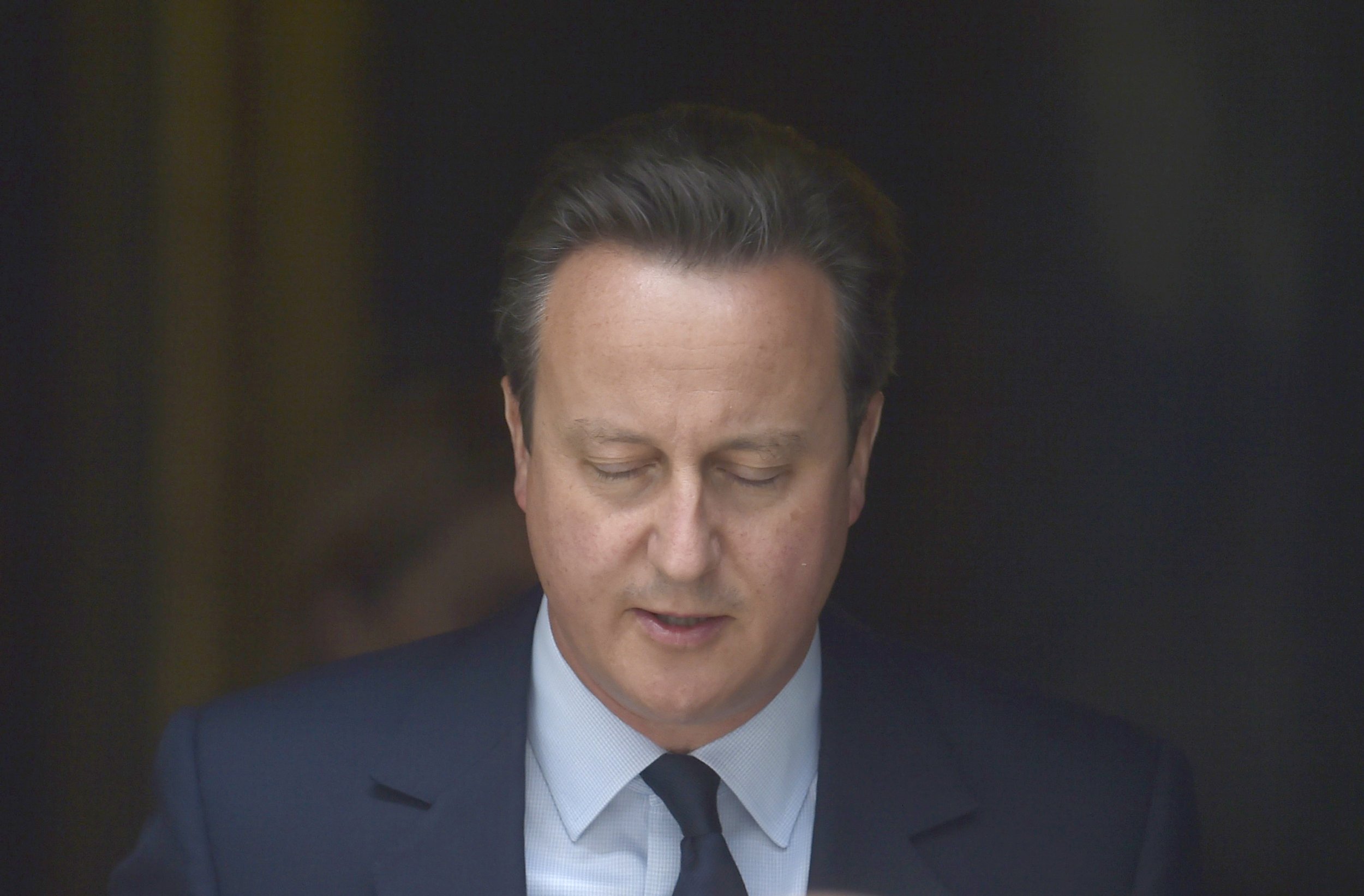 British Prime Minister David Cameron is heading to Brussels to face the rest of Europe, following his EU referendum defeat.
Cameron is set to meet with European Commission President Jean-Claude Juncker, and then join a working dinner with the 27 other EU leaders to discuss the terms of Britain's exit.
Many in Brussels and other European capitals have never quite understood Cameron's decision to hold the referendum, and are angry that it has backfired despite assurances from Cameron that he could win it. Cameron will need to face their disquiet with his trademark British resolve.
But Cameron's trip also highlights two key strands of thought in Europe on how the continent should now treat Britain, and which one wins out in the coming weeks will be key to deciding the future of the country and the EU.
On one side, there is the take-it-slow camp that has the considerable advantage of German Chancellor Angela Merkel's support. Merkel said Monday that she, French President Francois Hollande and Italian premier Matteo Renzi had all "agreed that there will be no informal or formal talks about an exit of Great Britain until a request has been submitted to the European Council."
By that, she means that there is no need to hammer out harsh positions on a new U.K.-EU partnership before Britain triggers Article 50 of the Lisbon treaty, the official EU exit mechanism. Germany, as Britain's "Leave" campaigners have often pointed out, considers Britain a close economic partner, so punishing the island nation would not be in her national interest. Donald Tusk, the president of the European Council, takes a similarly Dovish stance.
On the other hand, there's the "Get Britain out and make it hurt" lobby. Chief among this camp are Martin Schulz, the president of the European Parliament, and Jean-Claude Juncker, the president of the European Commission. "The will of the British people must now be put into effect as quickly as possible," Juncker told Bild after the result. "There will certainly be no cherry-picking."