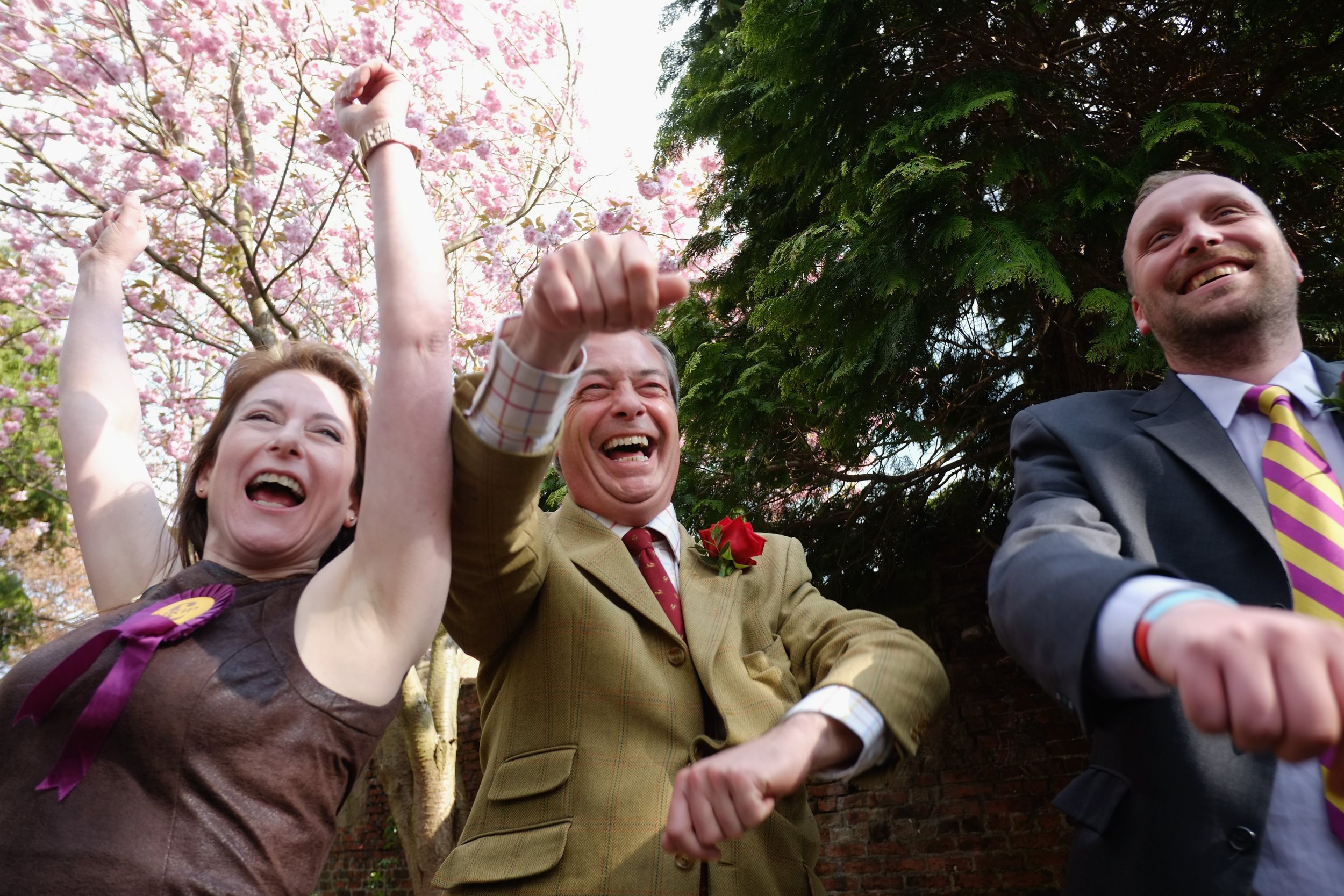 The campaign for Britain to leave the European Union may have found its anthem. A former candidate for the U.K. Independence Party (Ukip) has released an off-the-wall cover of the classic British world cup song Football's Coming Home. And it has to be seen to be believed.
Featuring catchy lines like "They've taken all our fish and money through the years," the track, titled Britain's Coming Home, tears into the EU through the medium of song. It comes with a video featuring Mandy Boylett, who stood for Ukip in the British general election last May, wearing a Union Jack dress and standing before a pulsating Union Jack background.
Boylett has even earned a cautious endorsement from one of the writers of the original Football's Coming Home. After hearing the track, comedian David Baddiel, who co-wrote the World Cup song with Frank Skinner, tweeted:
The song's release comes ahead of a referendum on Britain's continued membership of the EU. It features the branding of Grassroots Out, one of three campaigns created to push for a Leave vote. The campaign says the song was not officially sanctioned.
You can watch the whole thing here:
If 2014's referendum on Scottish independence, which saw parades led by a flaming bagpipe and an intervention by Groundskeeper Willie from The Simpsons, is anything to go by, things could get weird ahead of the vote.
Already, Vote Leave, another Brexit campaign, is producing Euroskeptic condoms. The third major campaign, Leave.EU, released a rather more sober song back in December.