'Riskier to Stay In:' British Anti-EU Camp Releases Condoms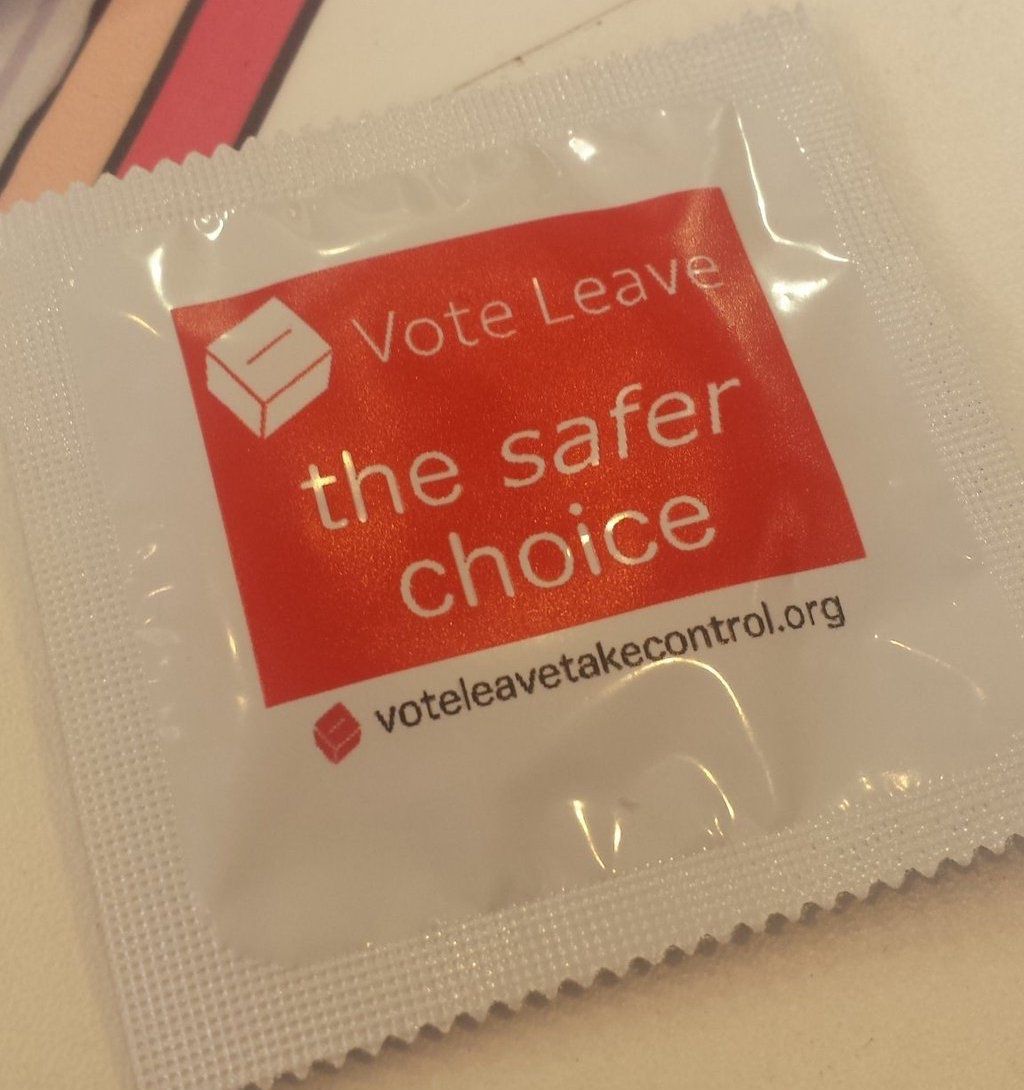 Anti-EU campaigners are telling Britons that "it's riskier to stay in"—with Brexit campaign condoms.
Students for Britain, which is a subsidiary of the Vote Leave campaign for an out vote in Britain's forthcoming EU membership referendum, has sent an email to its members offering specially designed condoms for Students for Britain branches. A spokesperson tells Newsweek 2,000 have been produced so far, and all are expected to be snapped up by next week.
The condoms exhibit two top-notch Eurosceptic puns, reading either "Vote Leave: it's riskier to stay in" or "Vote Leave: the safer choice."
"Our trial run has been very well received," the email adds.
The spokesperson refuses to be drawn on how having one in your wallet might affect the outcome of negotiations on a night out, saying only "It's definitely a way to strike up conversation."
They'd better hope it is: with 76 percent of 18-24 year olds saying they will vote to stay in Europe in a recent poll, it could take a lot of condoms to persuade students to pull out at the crucial moment.