Brexit Could Cost the U.K. Top Talent. An Education Leader On What Universities Should Do Now
Professor Sir Ed Byrne, an educator and a neurologist, is one of the few people who can say, "it's not brain surgery" and really know what that means. He was knighted for his services to academia in 2020, after already being given the Companion of the Order of Australia, the country's highest honor, in 2014. He has spent the last six and a half years as president and principal of King's College London, where the Vision 2029 set out what a modern university could and should look like.
That vision was before Black Lives Matter and definitely before COVID, but was launched months after the Brexit vote, where it set out the desire to be both at the center of London and at the center of the world, bringing universities together, whether that be in France, the U.S. or China.
Before his time as the head of King's, he was President and Vice-Chancellor at Monash University in Melbourne, Australia, director of neurology at St Vincent's Hospital and professor of clinical neurology at the University of Melbourne, founding director of the Melbourne Neuromuscular Research Unit and the Centre for Neuroscience and Professor of Experimental Neurology at the University of Melbourne in 2001.
He just stepped down from King's, and even though he says "you don't want to die with your boots on," he'll still be a busy man. But he took time to speak to Newsweek about the impact of Brexit on education, how COVID has changed parts of education permanently and how ref points—the thing historically used to ascribe value to academics' work—could be a thing of the past.
Newsweek: You've worked to bring universities together rather than competing with them. Are universities in general competing less than they used to?
Professor Byrne: That is still the case on one level. It's quite appropriate that universities compete for the best students and the best staff because that creates a good employment market and good opportunities for great students. But I think more often than not, cooperation is more appropriate in terms of the outcomes which make a difference to communities and nations. So I'm really proud of King's too, of the partnerships we forged with continental Europe.
With Brexit coming up, these are robust partnerships that our European partners are every bit as keen on as we are, which will persist beyond Brexit. All sorts of research and teaching collaborations have got underway. It brings together 20 research-intensive universities in the European continent, including the U.K. and it compliments another pre-existing group called the League of European Research Universities.
We have a broad-ranging partnership with the new University de Paris and the Technical University of Dresden in Saxony, which is one of Germany's leading universities now.
We formed a thing there called trans-campus deaneries. That's a faculty where the researchers and academics are jointly appointed and paid for by both universities. And they've started in quite a number of areas of medicine; it's spreading into engineering and other areas and has attracted a great deal of funding in significant parts of the German government with some great research outputs. The third area of partnerships is in China, although there are obviously issues of global geopolitics that are more complex than in living memory when it comes to the relationship between China and the West.
I still firmly believe that universities have a real bridge to play in terms of transnational understanding and that there's still a great deal we can do with Chinese institutions that in no way compromises security and is aligned with national interest on both sides. And one of those areas is health. [King's is] currently a partner with SUStech, a fantastic new Chinese university, which has been set up as the Caltech of China in the Shenzhen area near Hong Kong. They're a partner in establishing the new medical school which, when fully operational, will offer King's degrees and will educate young Chinese students to a very high level of medicine. All going well, they'll be able to practice in China and the U.K.
It's always difficult to remove education from politics. And Britain traditionally is not very good at that. Do you think that education, particularly higher education institutions like King's, can rise above that?
It would be wonderful, wouldn't it? But it does sound like a utopia, which doesn't exist. Universities are part of the fabric of a nation and have alignments with the communities who pay for them. But they also have an alignment with the world of knowledge, which is universal.
The fact that so many millions of young Chinese students have studied in the West—many people with leading positions in China have a great understanding of the West in a way that the old Soviet Union never had, where they wouldn't let anybody out. And the good level of access that Westerners have had to China in recent years pre-COVID has given an increasingly good understanding of China. There is still a strong possibility of a middle path with the great powers.
Will it work well together? A degree of university collaboration in defined areas, including transnational education, will be an important part of that. But one has to be pragmatic. There are some areas where it is not in the national interest to be doing research collaboration and universities have to recognize that. We also have to recognize that we are incredibly fortunate to be in a liberal democracy. The degree of freedom that China allows its citizens is not as high, and that's putting it mildly. But I don't think that should prevent fruitful collaboration in many areas.
With Brexit, forecasters have predicted European institutions getting stronger, because of the amount of money that comes through the EU, and the U.K.'s getting weaker. Is that going to have an impact on places like King's?
I think it remains to be seen. There are two questions here. The first is that there are a small number of universities in the UK—King's, fortunately, is one of them—which are universities of selection rather than recruitment. More qualified students applying than you can possibly take. We're not in the position of an American Ivy League or Oxford or Cambridge in that regard, but we're close to it.
And that equates to the fact that we're one of two historical, comprehensive universities right in the center of London, you know, which may well continue to be one of the world's great go-to cities. We may get fewer students coming from continental Europe. And we have had a lot in the past. I don't think that will dry up. But in terms of international students, I think we'll probably have more come from the rest of the world. Even before Brexit, we have significantly more international students coming from outside Europe than we did European students from outside the U.K.. But the European university system is a different question. It's already getting quite a bit stronger outside the U.K. in a number of countries.
So if you look at any of the three major rankings, just 10 years ago there were only one or two European universities outside the UK in the top hundred. And that's starting to change quite dramatically in France. It's a result of a series of mergers with a lot of priming government money to support those mergers. And in Paris, the reformation of the Sorbonne. The Universite de Paris was to merge the entities, bringing together many parts of the old Sorbonne at the end of the late 60s, Germany, really putting major resources into a series of designated national universities of excellence.
These universities are rising in the rankings quite dramatically. It's so complicated because there are so many things going on at the moment. On the one hand, the U.K. government is massively increasing funding tied to U.K. research over the next four or five years, much of which will go to universities. In the past, the U.K. has always got more out of it [EU funding] than they put into it financially. But perhaps the most valuable thing has been the incredible collaboration that's fostered with continental institutions and how that is replaced. I think we won't know for a little while yet.
They [European universities] were catching up already before Brexit but this will accelerate it. I can't stress enough the advantages to the country [of being a part of the EU]. There are advantages to the strength of the cross-European collaboration to the U.K. and it's made great U.K. institutions so well known across the continent. They've been a magnet for talented people to come to the U.K. in the same way that the U.S. economy has been driven by talented people being drawn in from across the globe. In pre-Brexit Britain, that was happening in the U.K. from across Europe. That this has been slowed down or stopped is a tragedy for the U.K. university system and therefore for the country.
In the last round of ERC [European Research Council] grants [in 2019], the U.K. was by far the most successful country in Europe in terms of the number of ERC grants. The thing that isn't fully understood is that, on the order of half of those U.K.-based ERC grabs, the lead investigator was somebody who had been recruited from continental Europe.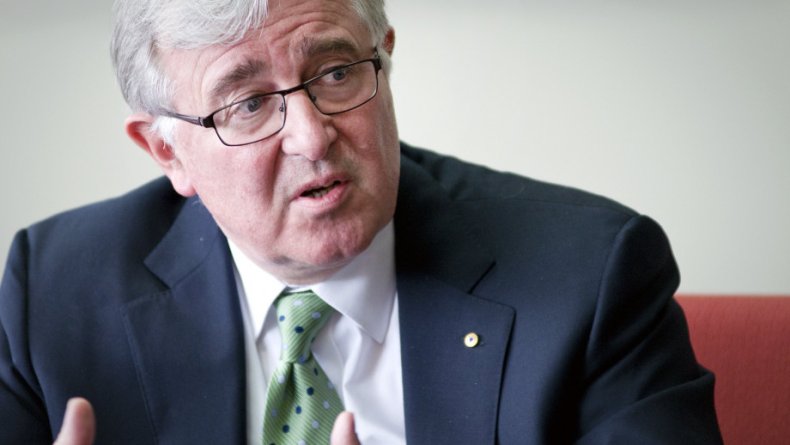 What are you most proud of during your time as King's principal?
One of the things that really stands out to me is a role I played with forming something called Plus Alliance [with] Michael Crow, who's the president of Arizona State University in Phoenix, I think arguably the most innovative university president in the world today... and Ian Jacobs, who's the president of the University of New South Wales in Sydney, a world class research-intensive university.
We three great universities came together around a whole range of issues to try to get scale across continents and across different funding systems, linked with partners in three different continents around some of these great global challenges. In education, educating young people for the needs of the fourth industrial revolution and many of the massive research problems that have to be solved and working solutions found in the next few years.
So Plus Alliance has been great. One of the things that stands out with Plus in the U.K. is the three universities have jointly sponsored the new private engineering university, which is based at Canada Water in London. It's called TEDI-London, a design and engineering university. It will open its doors to its first students at the beginning of the next academic year. And it really re-engineers, as it were, the education of young engineers to make them as fit for purpose as possible for the demands of the modern world.
How is all that impacted by COVID? How does this play into the King's Vision 2029 that you've been leading.
I wanted a new vision that reflected, I think, the needs of the times, and it had to be something that was owned by the university community. So I commissioned one of our vice presidents, Jonathan Grant, a wonderful leader, to really build a small team and spend the best part of a year with multiple focus groups and multiple inputs to refine a vision of what King's could be in the most ambitious sense.
It came from our community but I was delighted by the outcome. Those were, not unexpectedly, to continue to be an ever-improving research university, especially with regard to research which had impact around the needs of the nation. That included recognizing interdisciplinarity and the massive input from the humanities and social sciences across the board, as well as health and the natural sciences, and to improve our education in a step-change way by embracing as actively as possible the new technologies and pedagogy approaches coming out of the information age.
It was also about becoming a much more student-centered institution. I think we're well on the way to doing that. So there has been a tendency, and perhaps not so much among the Ivy Leagues in the States, but in great universities, for research to dominate progression in people's careers. I thought that was probably the case everywhere. Promotion could be based on research outputs. Kudos to be based on research treatments.
And it got to the stage where, without anybody ever wanting it to happen, teaching in some senses became a second-order activity, which seems ridiculous when you think what universities are there for and what people and governments expect of the universities. Its primary thing is to educate young people well for life and appropriate for the professions. We focused across the board as to how to make young people's education forward-looking, educating people around interdisciplinarity, making the most of the new technologies.
But we couldn't move away from the importance of research and education and of the student interacting with learning that guides the teachers. And I think that's gone pretty well. I mean, that's an ongoing journey now that the whole university world is on. And of course, it's been accelerated dramatically by the COVID experience. One of the things we did with King's through the Plus Alliance-type programs, with the international partners I've mentioned, with the big private educational company Pearson, we launched a whole series of online masters—really high-level educational experiences.
Education was only half the story, because when I looked at it and realized years ago that universities—and this applies to all of the great universities, not just King's—became perfect and complete unto themselves and they didn't feel the great need to interact with the outside world. That clearly became untenable and was being moved away from gradually, but in many cases not nearly fast enough. I wanted to have porous boundaries, full engagement with government and industry around the major questions. So I brought in two extra concepts. And as a neurologist, I can honestly say that this is not brain surgery, but what I wanted was for King's to become a university that put the civic needs of London as a whole and the communities of London front and center in terms of its research focus, a lot of its teaching, and the interactions with business, with industry and with government. And building on all of that.
It became a university that regarded its service to society in the broadest sense, every bit as important as the teaching and research mission. I can't achieve that because that's a stretch, but we have put service increasingly in the agenda. That involves educating young people in global citizenship and an awareness of the broader needs. And it involves service placements as part of the educational experience.
One example is a program called PADILEIA, which educates thousands of young people in the Syrian refugee camps in Lebanon and Jordan. This is a free university education experience. And our students run business and legal clinics in London to give free advice to the general public, under skilled supervision, in areas where that might be helpful. There are numerous examples.
The academics I know are still obsessed with ref points and the value that ascribes to people's work. Is that old-fashioned?
I can't say that we don't need ref points because a lot of income comes that way in the system here. Ref points are just another way to measure impact. The government is moving to reform and improving how that research exercise is done in the future. Because the things that I've just said [about societal impact and change] are increasingly accepted.
That is the need to broaden the impact of university outputs and make them as relevant as possible to society at large. To do good stuff, you need really strong foundations and a great research output across the board. But the definition of university excellence as research outputs in the most prestigious articles—important though they are—will gradually become a thing of the past.
Those great publications and the great research work that underpins them will continue to be incredibly important, but in a context of a much broader engagement with society at large and in alignment with society's needs. Great research and great minds working well is obviously part of that and part of our responsibility. But there's certainly a strong feeling among many university leaders that universities are felt by many people not to be quite as relevant as they could be. They have become a preserve of the left-wing elite, if I could put it that way, that their thinking isn't as fine-tuned as it might be with the needs of ordinary people and their communities.
That's filtered through to political leadership, too. The Conservative government, starting with the Coalition government, has driven universities to put more effort into education. I'm talking about the great research universities and insisting that education and the student experience is measured as exactly as it can be. And there are often intellectual difficulties around the degree of precision which one could do that but it's really important that we try to do it and that we continue to improve there.
Is that because education, particularly undergraduate education, is more of a market now. Are students now informed consumers?
In a way, yes. Universities are being pushed to give as great a student experience that they possibly can. There shouldn't be much pushing to do that. In large part, it has been but I think there have been areas in which we could do better. The combination of promotion [of staff] and career structures in many areas by research output rather than educational excellence is one area where some readjustment has been appropriate. And I think it's happening. Universities have to do great research. They have to do a great engagement, great teaching, and increasingly they have to meet the needs and the broadest possible sense of the societies around them. They have to do all three.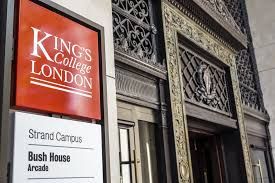 Transformative years at King's College London
King's College London
How much of that is about a changing student body, with more people from more diverse communities and more remote learning?
It's my second stint as the vice-chancellor of a leading world university. I didn't always know this, but it was certainly reinforced in my years of leadership in Australia, that diktats from the top at universities were taken particularly poorly. The only way that you can affect real change is by altering the culture of an institution. No individual can do that by themselves.
You have to put together a group of people aligned with the change journey, who in turn can influence other people. And that's the cascading thing. I grew up in a family that had a fierce love of equality, not quite in a French revolutionary sense, but a working-class family where my dad was, for various reasons, the first in his family to go to university and certainly the first to be a medical doctor. That improvement offered by education, to give people an opportunity to improve their lives, was around my whole upbringing.
And I've always had it. I've always been aware that in Australia it's an issue mainly with Aboriginal Australians, the first Australians, that their opportunities have been limited. And I was quite interested in trying to help improve that when I was running Monash University. Here in the U.K., it's clear and the government fully recognizes this, that there are still really major inequalities related to socioeconomic groups and race, less so, now at least, gender.
Gender proportions, in terms of university entry, are pretty much the same for undergraduate degrees with the percentage of males and females of the population. But there are still major problems with regard to the lowest socioeconomic quartile and with regard to people of color in particular. King's was already doing some great work in these areas and I thought, as an inner London institution geographically, we had an opportunity to put a flag in the ground on some of these issues and do really well—in a way that other traditional universities in the U.K., that shall be nameless, have perhaps been a little bit slower to pick up the challenge.
Poor white males in the United States and in the United Kingdom are the groups that now have the lowest access to university education—that's why I mentioned socioeconomics alongside race.
The size of the problem cannot be overstated. We've clearly made massive progress over the last 50 years or so since I graduated from university, because when I graduated at 10 percent of the population, I think it was something like seven percent in Australia where I did my first degree and in the U.K. went to university and now it's close to 50 percent of both countries. That's a massive increase in itself but nevertheless, there are still huge segments of the population where nobody in the family has ever been to university, where there's no expectation that young people will go to university or that it is a place relevant to them. That has to be wrong. That's something we need to continue to address.
It's a matter of top-down and bottom-up. By top-down, I mean government policies and government requirements of performance in terms of the success in diversity and inclusion when it comes to both admission policy, admission results and graduation results. And bottom-up, I think is much more important, which is the universities themselves embracing the importance of this mission, not as something the government is forcing on them when they don't really want to, but is something they embrace wholeheartedly and they're willing to do different things and do things laterally to make it happen.
That includes with many institutions are doing—universities going into school programs in underprivileged areas and working with the school staff, the principal of the school and his or her team to identify young people who might be struggling and who can be made university-ready, looking at lateral admission pathways, not just how well you do in A-levels or baccalaureate, but lateral admission pathways to get people into university. And there's a fantastic program at King's started by one of my predecessors called K+, which takes people into the most difficult entry course and the University of Medicine with rather modest A-level results from a series of underprivileged schools.
If they've shown in an aptitude test that they have the ability to do better and on interview tests, they've convinced the interview panel that they have a true health vocation, they do the first two years of a really demanding course in three with a lot of additional help. After that, for the next three years of the medical degree, they just go in with the normal class and program. The young people who graduate from those programs do every bit as well as people coming to university in a more standard way.
By just being a little bit more flexible as to how one can take students and then recognizing that one of the main reasons why young people from the lowest socioeconomic quartile don't get to university is their families just can't afford it are both important, as is making sure that there are enough scholarships and financial support provisions available.
This is very much a matter for government to give those young people every chance. But in the end, it's about aspiration and aspiration can be formed at almost any age. It's formed in the middle years of school, if not earlier, and it's a combination of family expectations and the prevailing culture in the school that the young person goes to. Changing culture is hard but it can be done.
What happens next for education after COVID?
We're going to enter a time of massive economic challenge as the world recovers from COVID. The health consequences will go on for many, many years in one form or another. It has forced institutions to accelerate their blended-learning mode—online capacity and capacity to teach online and physically in person—in a way that would have taken years to happen under normal circumstances.
Coming out of it [COVID], universities will be a lot more agile. The large lecture will increasingly be a thing of the past. Blended education, whether the student is physically in person or largely studied remotely, will become more the norm, and traditional educators will get used to improving their understanding of what their students know and how to educate them with a much greater use of more advanced educational informatics technology. Arizona State University is probably the world's leading institution in that area, and we've learned an awful lot from them.
There will also be change in the workforce. The expectation that most or all university staff will come in and work all day in an office, whether an academic or a professional staff member or at least physically on campus, will alter. There'll be a greater balance for people working from home for a significant part of the week.
The internationalization of education will continue apace with the ability to offer courses across the board, which educationally or every bit as good online as the courses that the young people do physically in person, albeit with a different social interaction paradigm. For the undergraduate experience, attending universities specifically in person will continue to be the norm, at least for the foreseeable future. But for postgraduates, for people wanting to change career direction, whether with a masters when they're in the workforce or what have you, I think online offering will become increasingly the norm. This was already underway before COVID and it will accelerate now.
You see that as a good thing?
I think it's a good thing. My colleague Michael Crow wrote a book [The New American University] and one of his main postulates is the greater the prestige of the university, the more it defines itself by exclusion, by excluding as many students as possible from the high-level education it offers, and by excluding huge numbers of staff from working for it.
That's one tongue in cheek way of looking at it—but when you look at the Ivy Leagues and Oxbridge, that is how it all works out. And in spite of that, they do a brilliant job for the people who go there but they don't do a brilliant job for those who don't go there. If one can expand the King's level of education to a wider number of students than only the students who can make it to central London—not in all courses, but in selected courses—I think that can only be a good thing. That applies to the Ivy Leagues and to Oxbridge as well. And hopefully they will follow suit in due course.
What's your next move?
There are quite a few of us who feel fulfilled only if we're still working and making ourselves useful as required. A lot of experience and a series of senior roles in two countries in both health and university leadership means I want to continue to help in an advisory role in both health and the university world. I've accepted a distinguished vice chancellor's fellowship at the Australian National University where I'll be doing some work on university health policy, and I'm going to do some innovative work in the health system arena in the private health world, and a little bit of benevolent work sitting on the board of some foundations in Britain.
I've reached the stage of life where I don't think I'm anywhere near as creative and probably not as smart as I was 20 years ago. I'm not sure how smart I was then but it was definitely smarter than now! But I have acquired a little bit of wisdom, pragmatism with a lot of experience. People like myself could be drawn on more than we are. It's about bounce-offs for our successors who are running things now.
Do you know that old saying "you don't want to die with your boots on," they used to have for old soldiers? I think everybody should have some sort of retirement and some period with their family. And I think it's a bit tragic just to keep working until you drop. I certainly don't intend to do that. But I would want to do a bit more for a bit longer, but not with the intense demands of running a great university, which is hard at the best of times. It has been an immensely challenging time to run a university.