British Prime Minister David Cameron: Leaving the EU Would Be Foolish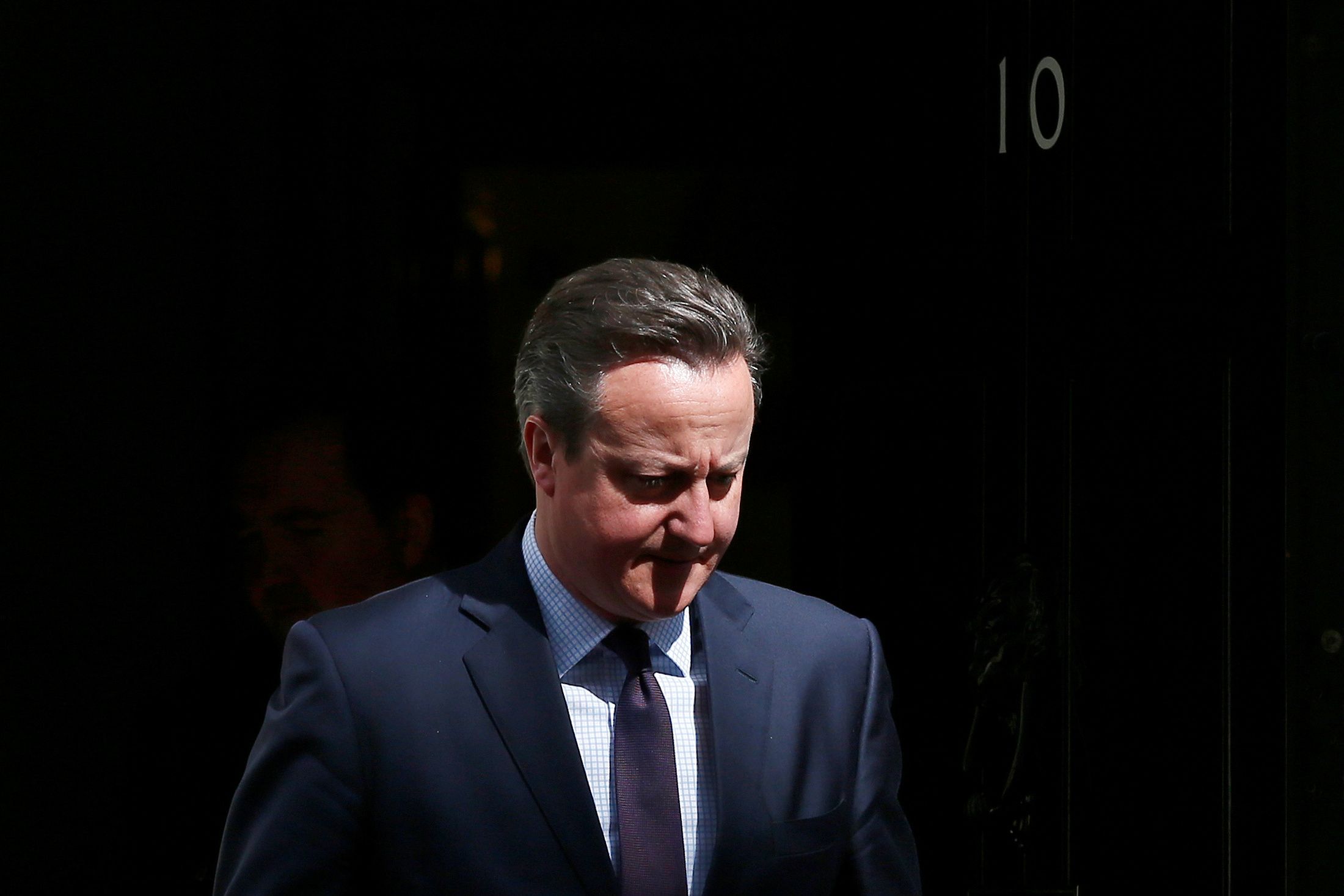 Speaking to Sky News ahead of the United Kingdom's European Union referendum on June 23, British Prime Minister David Cameron on Thursday stressed that although the EU is far from perfect, it would be foolish to ignore the risks of voting to leave.
"It all sounds so glib, just saying it's going to be fine," Cameron said during the one-hour special. "Sometimes this organization drives me crazy. But are we quitters? Do we think we quit the European Union...and somehow be better off?"
Cameron added that if Britain leaves the EU, the country would lose out on trade deals and create a decade of economic uncertainty.
Those advocating for a U.K. exit from the EU have largely done so because of rising immigration. In 2015, the net figure for inward migration to Britain—the total arriving in the country minus those leaving it—was more than 300,000, despite Cameron's pledge in 2010 to reduce the number to tens of thousands. Around half of that 300,000 is due to net migration between Britain and the EU, with the other half covering migration between Britain and non-EU states.
When he made the pledge, Cameron said, migration from Britain to Europe, and vice versa, was more in balance. But, he added, the target of reducing net migration to the tens of thousands "remains the right ambition for Britain…because there have been years and there will be again when people from Britain choose to go and work [overseas]." If more British people were to emigrate, the figure would drop, even if immigration stayed the same.
But Dominic Raab, a Conservative justice minister who wants the U.K. to leave the EU, said that Cameron can't address voters' concerns on immigration while remaining part of the bloc. "It was an impossible ask," he said. "He wanted out of that area of the debate [on Thursday] as soon as possible."