Michael Gove Pitches Himself As Change Candidate For Tory Leadership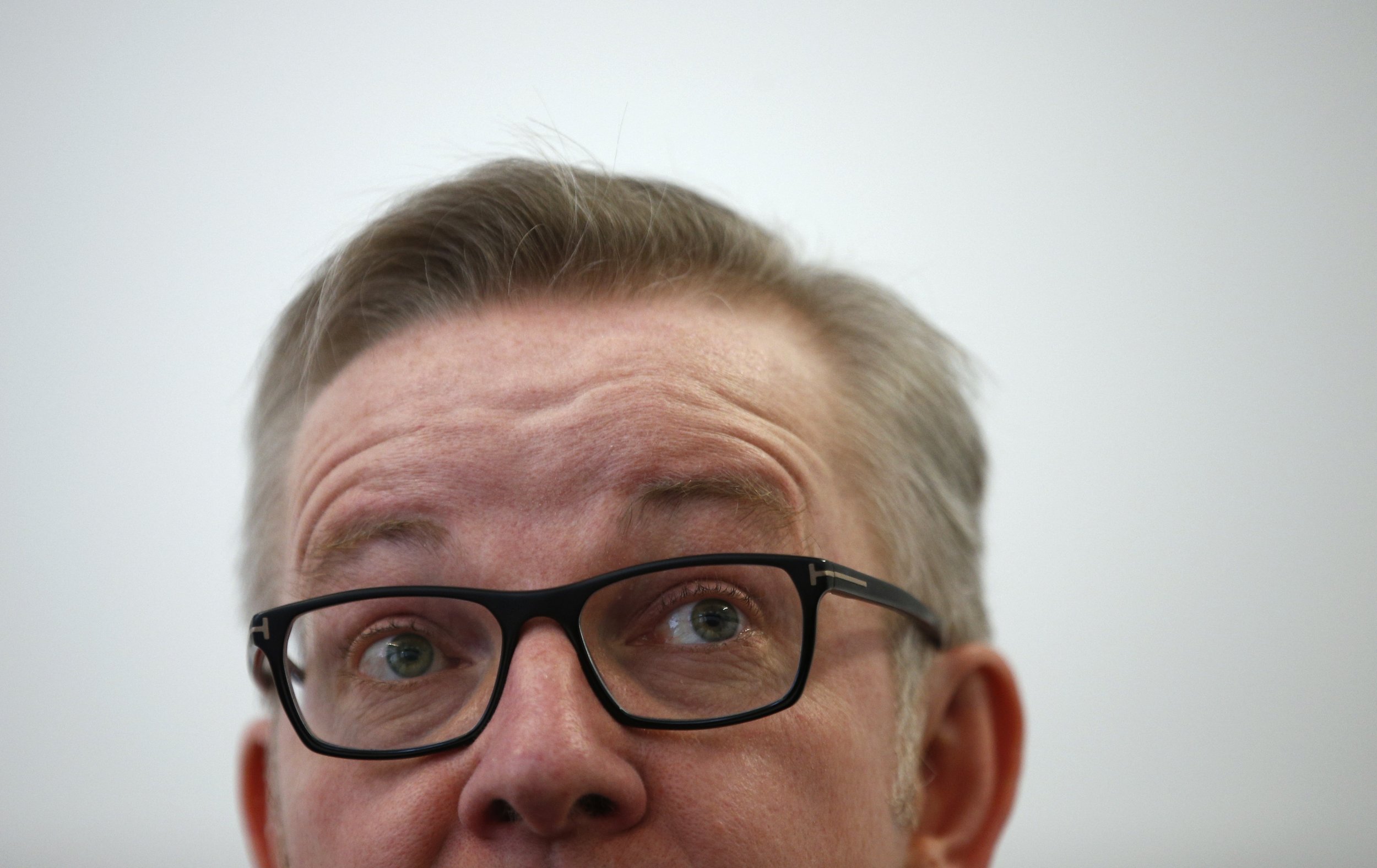 Michael Gove did "almost anything I could" not to run for Conservative Party leader, but said he felt bound to stand as someone committed to leaving the EU and delivering the changes he promised while campaigning for Brexit.
And unlike his competitor Theresa May, the long-serving home secretary who is seen as a safe pair of hands for the country as it deals with the turmoil of EU exit, Justice Secretary Gove positioned himself as the candidate for radical change, focused on "rebooting and renewing" Britain into "the most civilized, humane and progressive nation on this Earth."
In a campaign launch speech in London, Gove said: "I never thought I'd be in this position, I did not want it, indeed I did almost anything I could not to be a candidate for the leadership of this party."
He said he had hoped that his fellow Brexit campaigner Boris Johnson could be the figure to lead the country into its new position in the world. But, he added: "I came to realize this week that for all Boris's formidable talents, he was not the right person for that task."
Thoughtout his career, Gove said, his guiding principle had always been: "What is the right thing to do? What does your heart tell you?" He said he followed his heart by campaigning for Brexit during the referendum campaign, and that, he argued, made him the most suitable candidate to lead Britain after the referendum vote.
If he was prime minister, the justice secretary said, he would deliver on all the promises he made during his campaign to take Britain out of the EU.
That included pledges to implement an "Australian-style points system" for immigration to bring down the number of people entering the country, and to deliver at least an extra £100 million per week for the NHS by 2020.
He also made an unequivocal commitment to taking Britain out of the European Union. "I am clear: I will ensure that we honor the instructions the British people have given us," he said. But he added that he would not trigger the "Article 50" exit mechanism this calendar year.
But as much as his speech highlighted the Tories division over Europe, Gove sought to paint himself as someone who would passionately continue the reforming, one-nation Conservative agenda David Cameron has always claimed defined his time as prime minister.
Gove cited his experience in radically reforming public services as education secretary and justice secretary, and said this would continue under his premiership.
"There will be some who argue that now the country has voted for such far reaching change in our relationship with Europe it is time to consolidate and tread water in the area of domestic reform." But he argued: "We need change to make this country a global leader in education and science. A startup nation that generates the technologies which will change the world permanently for the better."
And the referendum, said Gove, had highlighted the shortcomings of globalization and free market economics. While some had reaped great benefit from economic change, he said, other had been left as "flotsam and jetsam" on its tides.
Gove pledged to tackle inequality. "This is still a country where your schooling, your postcode, your background matters far too much," he said, and pledged to tackle the skyrocketing executive pay that had, he argued, damaged trust in the process of privatization of utilities and other industries.
In summary, he said: "If we dare to dream… then for Britain and its people our best days will lie ahead… [but] we won't get there with a business as usual, steady as she goes approach."