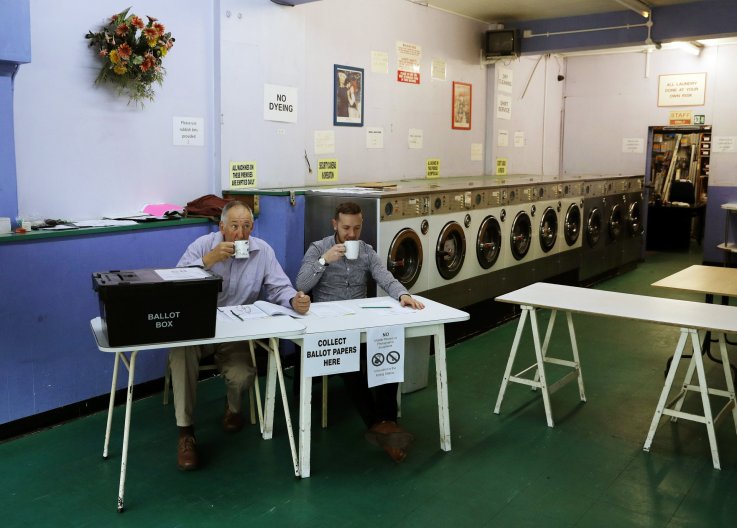 After a monthslong campaign, voters in the United Kingdom voted to leave the European Union—a "Brexit" from the multinational coalition to which they had been a member—on June 23.
The referendum, which Prime Minister David Cameron promised to hold as part of the Conservative party's platform for election in 2015, yielded a close result, with 52 percent of voters in favor of the United Kingdom's departure from the EU, and 48 percent opposed. Though campaigners on each side had high hopes for their own interests, news of the results came as a shock to the nation as well as international observers. Immediately, world markets recoiled, and the British pound sterling fell nearly 10 percent in value but recovered slightly thereafter. Prime Minister David Cameron announced he would resign the morning after polls closed, given the results.
"The British people have made a very clear decision to take a different path," Cameron said during a speech outside 10 Downing Street in London. "As such I think the country requires fresh leadership to take it in this direction."
Voters supporting England's continued membership in the European Union tended to skew younger, urban, more highly educated and more diverse than the "Leave" campaign supporters, who were more likely to be over 45 years old and hail from the country's rural and poorer areas. The results themselves raise concerns about the rising influence of nationalism in the United Kingdom and throughout Europe, which is contending with issues of xenophobia in its efforts to manage a refugee crisis stemming from wars in the Middle East, requiring some nations to deal directly with the flow of new migrants through its borders and others to consider resettling those seeking asylum.
Though the long-term effects of the Brexit are unclear, the outcome could represent a crisis of confidence in the European Union and the continent's decades-long efforts toward unity, as its member nations deal with issues of immigration and refugees, and continue efforts to escape economic recession.