Michael Gove Could Face Sack Over Brexit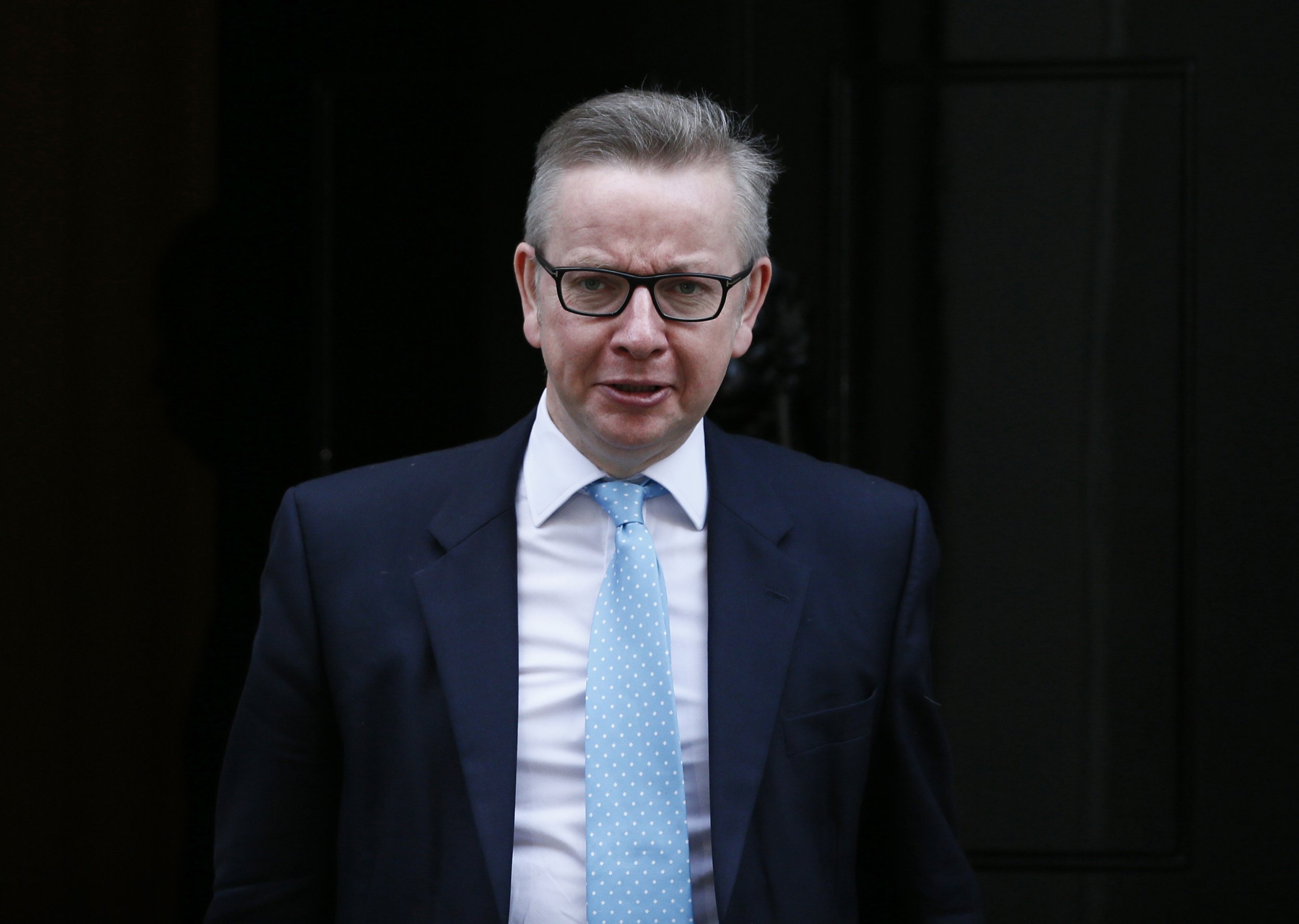 Britain's Justice Secretary could be facing the sack after a public row with Prime Minister David Cameron over the U.K.'s forthcoming EU membership referendum.
Michael Gove, who is campaigning for Britain to leave the EU, said on Wednesday that a new agreement on Britain's EU membership secured by Cameron is not legally binding and could be overturned by the European Court of Justice.
Cameron might strip Gove of his cabinet position in a post-referendum reshuffle, The Daily Telegraph reports. Britain's Ministry of Justice has already been instructed not to show Gove documents relating to the EU, the paper says.
Cameron was unafraid to use all his firepower to attack the claims of Gove, who does not have a legal background. Both Cameron's office and Britain's Attorney General Jeremy Wright argued that the agreement Cameron had negotiated would be legally binding.
"The suggestion that this agreement does not have legal effect until it is incorporated into EU treaties is not correct," Jeremy Wright said in a statement. "It has legal effect from the point the U.K. says it intends to remain in the EU, and the European Court must take it into account."
Gove's wife, the journalist Sarah Vine, used her Daily Mail column to launch a passionate defense of her husband's decision to campaign for a Leave vote in the referendum despite his long-running friendship with Cameron.
"He has sought counsel from friends, colleagues, relatives. But at the end of the day, only he could make the final decision: to make the choice between loyalty to his old friend, the Prime Minister, and his own heartfelt beliefs," she wrote. "It was never going to be easy. But neither of us had any idea it would be such torture either.
"His view is that true friends can have differences of opinion without letting it affect their relationships. I hope and pray that will turn out to be true."
Gove and Cameron's spat is the latest sign of division in Britain's Conservative Party over Europe, whose MPs are split roughly 50-50 over the vote.
While at the top of the party the majority of Cameron's cabinet is behind him, the grassroots are strongly Euroskeptic, with Guardian research released this week showing that only two of 70 local party branches surveyed reported a majority of pro-EU members.