David Davis Says There Could Be Irish Border Checks After Brexit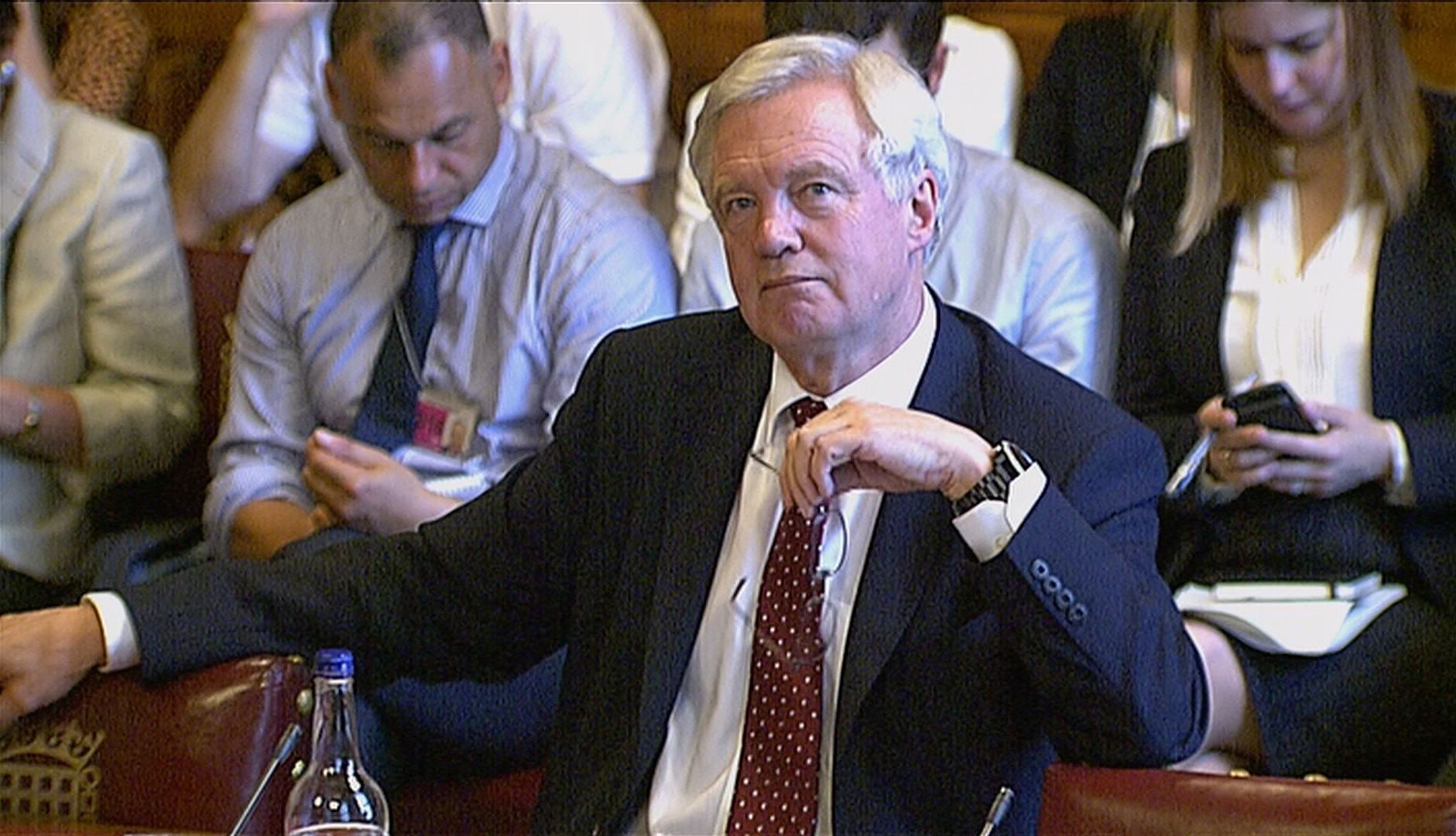 There could be some "light" customs checks on the border between Northern Ireland and the Republic of Ireland after Brexit, said British Brexit secretary David Davis to parliament.
Speaking to a committee hearing in the British parliament on Wednesday, Davis also said his department had not conducted a detailed economic appraisal of the impact of the U.K. falling out of the EU without an exit deal.
Asked if leaving the EU without an exit deal would mean customs checks on the Irish border, Davis replied: "There are already customs checks between Northern Ireland and the Republic of Ireland because there are excise differences, but they are done in a very light way."
"There would be customs checks," he continued, "[but] that does not mean we demur from our position of wanting to have a very light border, no hard border."
Prime Minister Theresa May has repeatedly said that "no deal" on Brexit, whereby the U.K. would leave the bloc without mutually agreed arrangements on trade and political co-operation, would be "better than a bad deal."
Asked on Wednesday whether the government had performed any economic analysis which could back this up, Davis said: "It made an estimate during the leave campaign, the referendum campaign, but I think one of the issues that's arisen is that those forecasts don't appear to have exactly been very robust."
He continued by confirming that his department, created after the end of the referendum campaign last summer, had not conducted an analysis: "If you mean under my time, no," Davis said.
"Any forecast that you make depends on the mitigation you undertake, and as a result it's rather otiose to do the forecast before you've concluded what mitigation is possible," he said.
Davis said his department was working out the impact of Brexit on different sectors of the economy, and would be combining these analyses into an overarching forecast in the future.
Leaving the EU without a deal could mean new tariffs and nontariff barriers on trade, as the U.K. would return to doing business with the continent under the rules of the World Trade Organization (WTO).
Brexit talks are expected to start later this month and conclude by spring 2019.