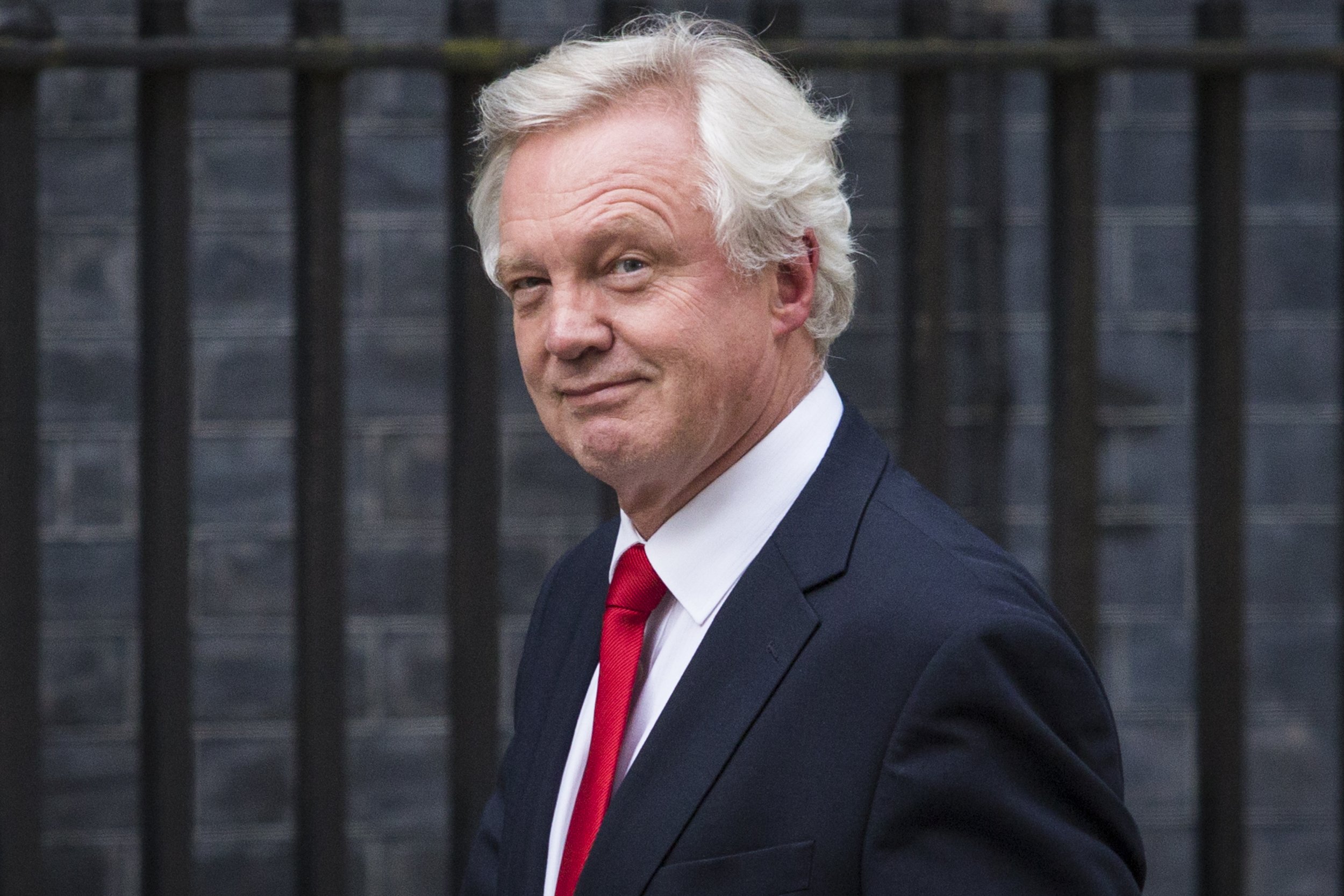 One of the newest members of the British government is taking the British government to court.
The European Court of Justice (ECJ) is expected to issue an opinion next week on a challenge brought against Britain's Home Office, querying whether blanket collection of citizens' data for surveillance is lawful. The case was brought by Tom Watson a Labour MP, and David Davis, a right-wing Conservative. On the backbenches when the case was issued, but as of Tuesday Davis is serving as the minister in charge of Britain's exit from the EU.
His boss? Theresa May, now prime minister, but previously home secretary, in charge of the department Davis is challenging.
Concern for civil liberties has always been a central part of Davis's politics. He served for three years in David Cameron's shadow cabinet when he was leader of the opposition as shadow home secretary, but resigned in 2008, both from his shadow cabinet job and from his job as an MP, forcing a by-election that he used to highlight what he saw as continuous erosion of individual freedoms under Tony Blair's Labour government. Andrew Mitchell, a Tory MP and one of Davis's closest allies at the time, called him "nuts." But ultimately he won the argument.
But even more important to him in recent years has been his Euroskepticism. Davis campaigned vigorously for an "out" vote during the EU referendum, and was happy to mix as much with U.K. Independence Party (UKIP) figures as fellow Conservatives. His new role is a dream come true, and he has already struck a bullish tone on the U.K.'s prospects, as he says he wants to leave the bloc by 2018.
Writing for the ConservativeHome website just days before his appointment was announced, he said "a large round of global trade deals with all our most favored trade partners" should be triggered as soon as possible, while insisting the U.K. could retain tariff-free access to the single market: "Once the European nations realise that we are not going to budge on control of our borders, they will want to talk, in their own interest." How Europe feels about that remains to be seen, and he may find his assessment of the U.K.'s position optimistic; even the government admits the country. at present has next-to-no negotiating capacity and is having to start recruiting experienced trade negotiators almost from scratch.
On immigration, Davis, like his new boss, is in favor of restrictions. He argues that: "Economic growth in the UK has ... depended above all on large population increases based on uncontrolled mass migration. This has made the economy bigger, but not necessarily better for individual citizens." That suggests he will be looking for any restrictions on Freedom of Movement he can get.
A former SAS reservist, Davis has always been up for a fight, and in the past few years his sparring partner has often been Cameron, who defeated him in the 2005 party leadership contest. Just last year, he compared Cameron's government's trade union bill to legislation from Franco's Spain: "This isn't Franco's Britain, this is Queen Elizabeth II's Britain," he said. In May, he has a boss likely to be less tolerant of dissent than Cameron was. Let's see how well they get on.