EU's Donald Tusk Warns Getting 'Emotional' Will Make Brexit Talks Impossible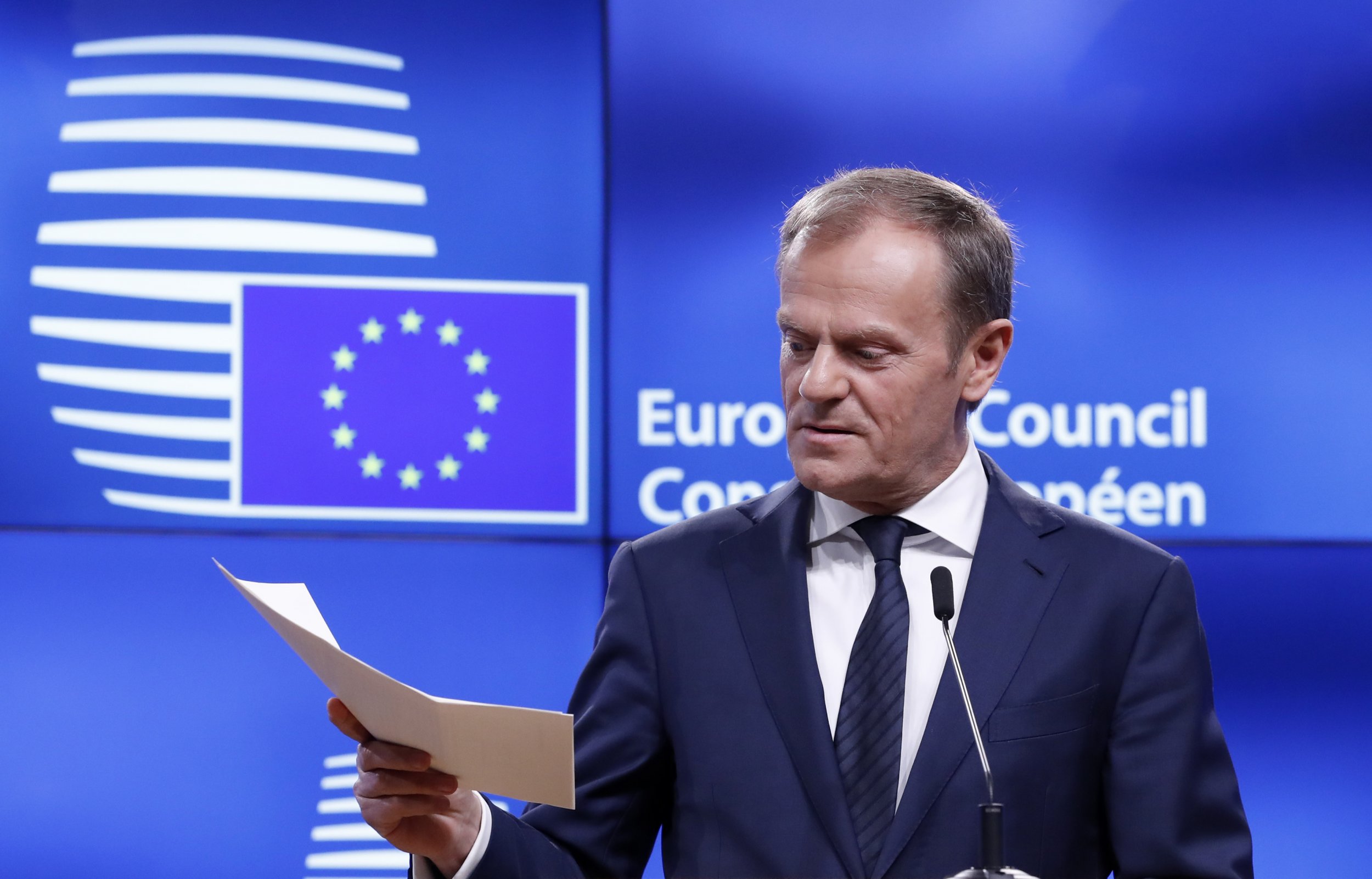 European Council President Donald Tusk warned that unrestrained "emotions" could make Brexit talks "impossible" in a veiled swipe at British prime minister Theresa May.
The head of the European Union's strategic body tweeted Thursday: " #Brexit talks difficult enough. If emotions get out of hand, they'll become impossible. Discretion, moderation and mutual respect needed."
"At stake are the daily lives and interests of millions of people on both sides of the Channel," he added in a second tweet.
Tusk's comments com e a day after May accused continental European politicians of meddling in the upcoming U.K. general election.
Speaking outside her office at Downing Street in London on Wednesday, May said EU politicians had made a series of interventions into the debate on upcoming Brexit negotiations "deliberately timed" to influence the result of the vote. Her comments came after supposed leaks from a dinner between May and European Commission President Jean-Claude Juncker suggested Brexit talks were not going well.
The barely masked exchange between May and Tusk highlights the bad blood growing between the two sets of negotiating partners in London and Brussels.
With the U.K. embroiled in an election campaign, the temptation for May is to ramp up the anti-European rhetoric making headlines, always a surefire vote winner for her center-right Conservative Party.
But with a return to government near certain, May cannot afford to upset the people with whom she would have to hammer out a Brexit deal.
Charles Grant, director of the Center for European Reform, said on Twitter that May had misunderstood Brussels' politicians' motives.
"May wrong to say EU people interfering in [the general election]," he wrote. "In fact they want her to win big, so she has the strength to compromise on Brexit."
Brexit talks are set to begin after the U.K.'s general election on June 8, and slated to finish at the end of 2018. This is to give national parliaments enough time to approve any deal agreed before Britain leaves the bloc in early 2019.
Polls give May a lead of almost 20 percent on her nearest rival, Jeremy Corbyn of the center-left Labour Party.