Think the Brexit Shock Is Over? Think Again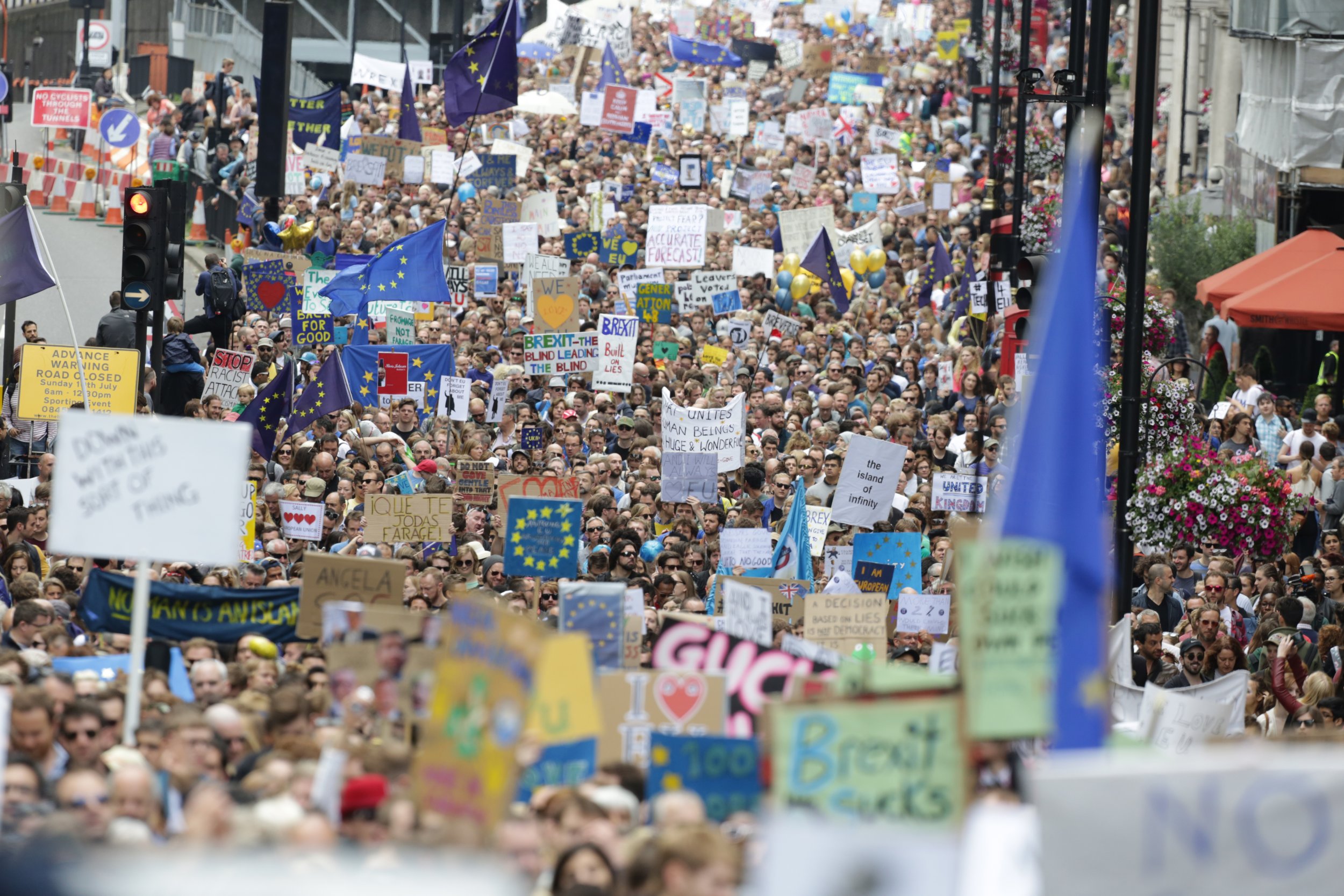 It is just four weeks after the shock referendum vote and many analysts are arguing that it is too soon to tell what the impact of Brexit has been. But is it? It is true that some of the official statistics for the current quarter won't be fully known until the early autumn. The new chancellor, Philip Hammond, has ruled out an emergency budget and will spend the summer looking at the evidence before deciding what to do. He expects to deliver a November autumn statement to "reset" the economy, whatever that may mean.
But there isn't much time to wait. Prime Minister Theresa May's phrase: "Brexit means Brexit," rather than removing uncertainty, in fact makes things worse. No-one knows what it means—and clearly Boris Johnson, David Davis and Liam Fox, who run the government departments that will make it happen appear to disagree about the way forward. Everyone that may have worked in trade before or has some vague knowledge of Europe is being drafted back in to assist as Whitehall seems to be desperately short of "experts," now once again considered worth listening to. Business organisations have been summoned in to give their views but there is no clarity about the government's intentions, particularly with regard to access to the EU single market.
So far the only game in town has been the Bank of England with its much-maligned governor, Mark Carney, stepping in to calm markets on the morning of the referendum result. He has given access to £250 billion ($327 billion) of extra liquidity to the banking system, hinted at even lower interest rates and has also now cancelled the countercyclical capital buffer the banks would have needed to raise next year. Another £150 billion ($196 billion) is therefore in theory available for loans to businesses. All this helped the equity markets recover. Big international firms with foreign earnings will also benefit from sterling's sharp fall, now at a 30-year low against the dollar.
But what about the underlying reality? Lack of clarity is still an issue. Business investment fell in the first quarter of 2016 and forward looking surveys in the second quarter showed some of the largest falls in confidence in 20 years. This was partly due to the general world slowdown but also reflected referendum uncertainty. The expectation, though, was that if the vote was to remain in the EU, many delayed projects would have then come through.
That does not seem to be happening since the vote to leave. Surveys after the referendum suggest a further loss of confidence because of the Brexit vote. The uncertainty matters but businesses also fear that whatever deal is struck, it will be worse than the one that Britain had before and will take time.
Yes, of course, other trade deals can be concluded but geographical proximity matters a lot in trade decisions. Currency swings, especially violent ones, are destabilising for big business. Rolls Royce has just announced that the sterling fall has contributed to a £2 billion ($2.6 billion) loss in the first half of the year, partly through losses in foreign exchange hedging contracts—and Ryanair has hinted that its growth in the future will be centred in expanding European hubs rather than the current U.K. locations because of Brexit.
Moreover the pound's fall brings other problems with it. The U.K. tends to import many of the parts it uses in its manufacturing production processes, so costs will rise. It also imports many of its consumer goods. Prices are beginning to rise as a result—holidays, petrol, food, soon clothing also if the cost is passed to consumers by retailers who are already facing very tight profit margins.
Retail sales, though some 4 percent up year-on-year, fell by 0.9 percent month to month in June. New house sales, already down 34 percent in the second quarter are under threat. Not surprisingly housebuilders' shares have been under pressure since the vote. London house prices are forecast to fall by 5 percent in 2016 Q3 from Q2 and continue to decline through to 2017.
The flash Markit/CIPS Purchasing Managers' survey for July suggested activity in the economy declined to a level not seen in the U.K. since the spring of 2009, indicating a recession, particularly felt in services. Economists are predicting a technical recession—possibly zero or negative growth for at least the two quarters. Consensus forecast for 2017 are down from 2.1 percent to just 0.4 percent. The City is nervous, worrying about continuation of current "passporting" arrangements that allow UK registered financial firms to sell freely across the EU.
The people warning of a short-term shock to the economy were right. But the medium to long term looks worrying too. The consultancy EY expects unemployment to go up to over 7 percent over the next three years from 4.9 percent now. Disposable incomes will be hit. The government will need to act now and to combine fiscal and monetary stimulus, as was done in 2008. This, though, is not a get-out-of-jail-free card. There are costs, in terms of lower bank profitability, lower incomes for pensioners and savers and tougher measures that will be needed in the future to tackle a rising deficit and debt. Welcome to Brexit Britain.
Vicky Pryce is a board member of CEBR, a former joint head of the Government Economic Service and co-author with Ross and Urwin of: It's The Economy, Stupid—Economics for Voters, (Biteback, 2015)