Brexit: The European Health Insurance Card Website Went Down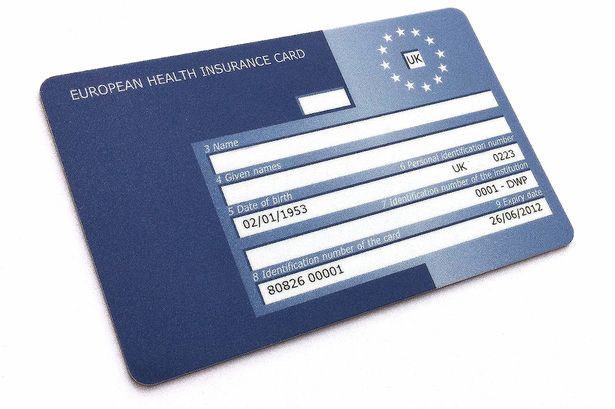 The website allowing Britons to apply for a European health insurance card (Ehic) was "unavailable" for a number of hours on Sunday and Monday, but the NHS insists that the "technical glitch" had nothing to do with Brexit .
An Ehic provides access to state-provided healthcare during a temporary stay in an European Economic Area (EEA) country, as well as Switzerland.
"It's an unhappy coincidence," an NHS spokesman told The Guardian , referring to the period of time when the website was inaccessible.
The error message read: "Service unavailable—the European health insurance card (Ehic) service is currently unavailable. Please try again later. Alternatively, you can apply by calling 0300 330 1350.". However, there were also intermittent problems with the phone lines throughout the day.
Millions of Britons use Ehic cards when they travel in Europe, which guarantees them free or reduced-cost healthcare for "medically necessary" treatment during their time abroad. Many are concerned about whether or not their cards will still be valid because of Brexit. Some took to Twitter to express their frustration, and in some cases, confusion.
"We've been experiencing problems with a number of our applications. We think it's down to a hardware problem rather than anything to do with increased demand or anything to do with the referendum," an NHS spokesman said on Sunday.
During the referendum campaign, some in the Remain camp suggested that Ehic would be uncertain post-Brexit.
However, the Leave camp refuted this, saying that some non-EU member states had access.
Now that Britain has voted to leave the EU, the future is far from clear. But the Association of British Travel Agents has said that Britons would need to cover their own additional health insurance costs should the U.K. bow out of the Ehic scheme.
The official NHS Ehic website is now back in use.