Brexit: Emmanuel Macron Would Welcome U.K. Back to EU 'for Sure'
French President Emmanuel Macron would welcome back the United Kingdom if it were to reverse its decision to exit the European Union, he has said in an interview.
The British government, led by the Conservative Party and Prime Minister Theresa May, is hard-pressed to iron out a deal for leaving the 28-nation bloc and meet the exit deadline in March, despite several sobering setbacks resurfacing the possibility of a so-called "no-deal Brexit."
The government's stance has caused disillusion among some ardent supporters of Brexit and also seen the official opposition Labour Party preparing itself to vote against any deal reached by the government, and backing the possibility of a second EU referendum.
"For sure," Macron said when asked if France would welcome a decision by the U.K. to stay in the EU, even if it meant he would not be able to attract London's huge banking sector to Paris. "This is about history, not about domestic interests."
Macron spoke to Bloomberg at the One Planet Summit on climate change in New York on Wednesday, at a time when debate about a potential second referendum on EU membership has again surfaced in the British politcal theater.
"I'm not the one to decide such a move and I do respect the choice of British voters so I don't want to interfere in this debate about a second referendum and so on," Macron warned. "I am very respectful, but I did regret this vote for the rest of Europe and for our very special relationship."
Public opinion has shifted since the 2016 referendum. According to a recent poll by research bodies NatCen and The UK in a Changing Europe, 59 percent would now vote to remain in the EU, versus 41 percent who would vote to leave.
Meanwhile, some of the most senior campaigners for Brexit, such as former ministers Boris Johnson and David Davis, failed to make a strong impression on negotiations and resigned from their posts earlier this year.
The French leader issued a thinly veiled criticism at their camp earlier this month, arguing that Brexit was a "choice that was pushed by certain people who predicted easy solutions," he said at this month's EU summit in Salzburg, Austria.
"It shows us that those who told us that they could easily do without Europe, that everything would go well, that it's easy and would gain them a lot of money are liars. And what's more, they left the next day so they didn't have to handle it."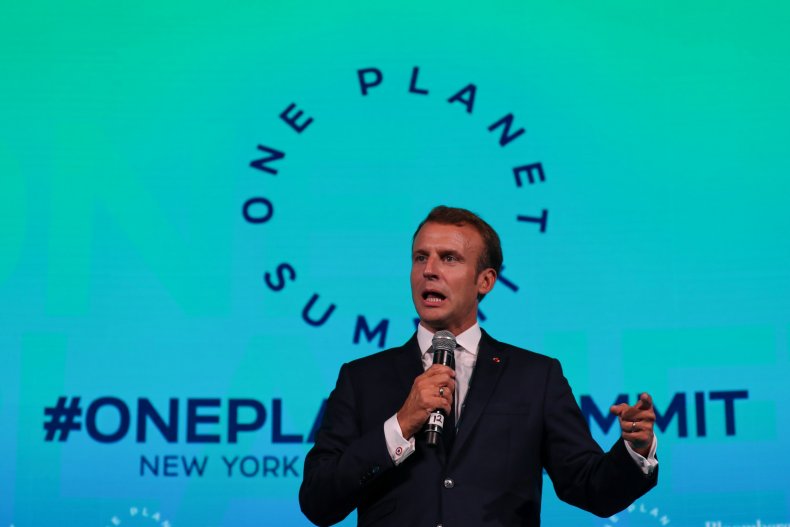 Macron reiterated that point at the One Planet Summit and said that pro-Brexit campaigners who had told older voters "it is good for you to leave" had "just lied."
"For me the best evidence is that they just left everything right after the decision, they didn't want to implement this decision," Macron said. "In fact when you look at the figures, at the reality, it costs a lot, it is much more complicated than initially they thought."