German Companies 'Want Britain In Single Market' After Brexit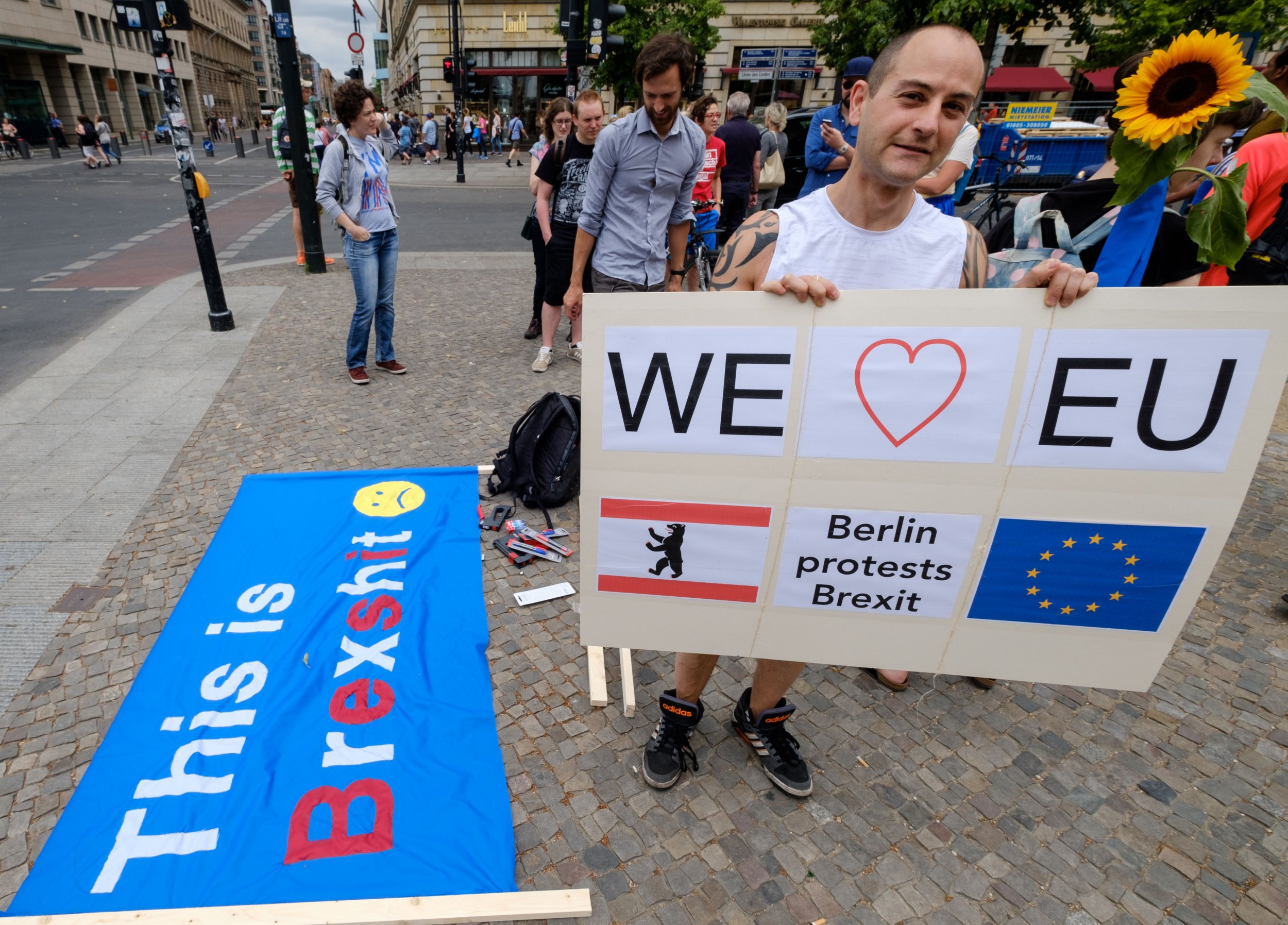 The "vast majority" of German companies want Britain to stay in the single market after Brexit, but many fear its full withdrawal from the EU, according to a survey.
The study by the German Chamber of Commerce and Industry (DIHK) also found that German companies were losing their appetite for investing in the U.K. after the referendum vote, and expected the eventual deal to involve new barriers to trade.
The chamber surveyed 5,600 companies and found that many of them expect trade relations with Britain to be significantly undermined.
"The vast majority of German companies would like the United Kingdom to be fully integrated in the internal market," DIHK chief executive Martin Wansleben told Die Welt for a story published Tuesday.
But the survey found the majority of companies expect that trade will become harder with Britain after Brexit, and around half expect a drop in important imports and exports from the U.K. in the medium term.
Some six out of 10 companies say they are likely to cut their investments in Britain in the event of a full EU exit.
The terms of Britain's EU exit are yet to be decided. British Prime Minister Theresa May has not ruled out remaining in the single market, but she has made controls on immigration a red line. Other EU governments say that full membership of the single market is not possible with such controls.
Also Tuesday, Bank of England Financial Policy Committee member Anil Kashyap told the House of Commons the cost of a so-called "hard Brexit" involving a departure from the single market would be "non-trivial."
"If you lose a bunch of financial services jobs...then the fiscal consequences of that is non-trivial, as those jobs are so high paying, and [generate] so much tax," he said.
A leaked government document published in The Times Tuesday morning also warned about the potentially harsh costs of such a move.