U.K. Government 'Could Face Second Brexit Defeat'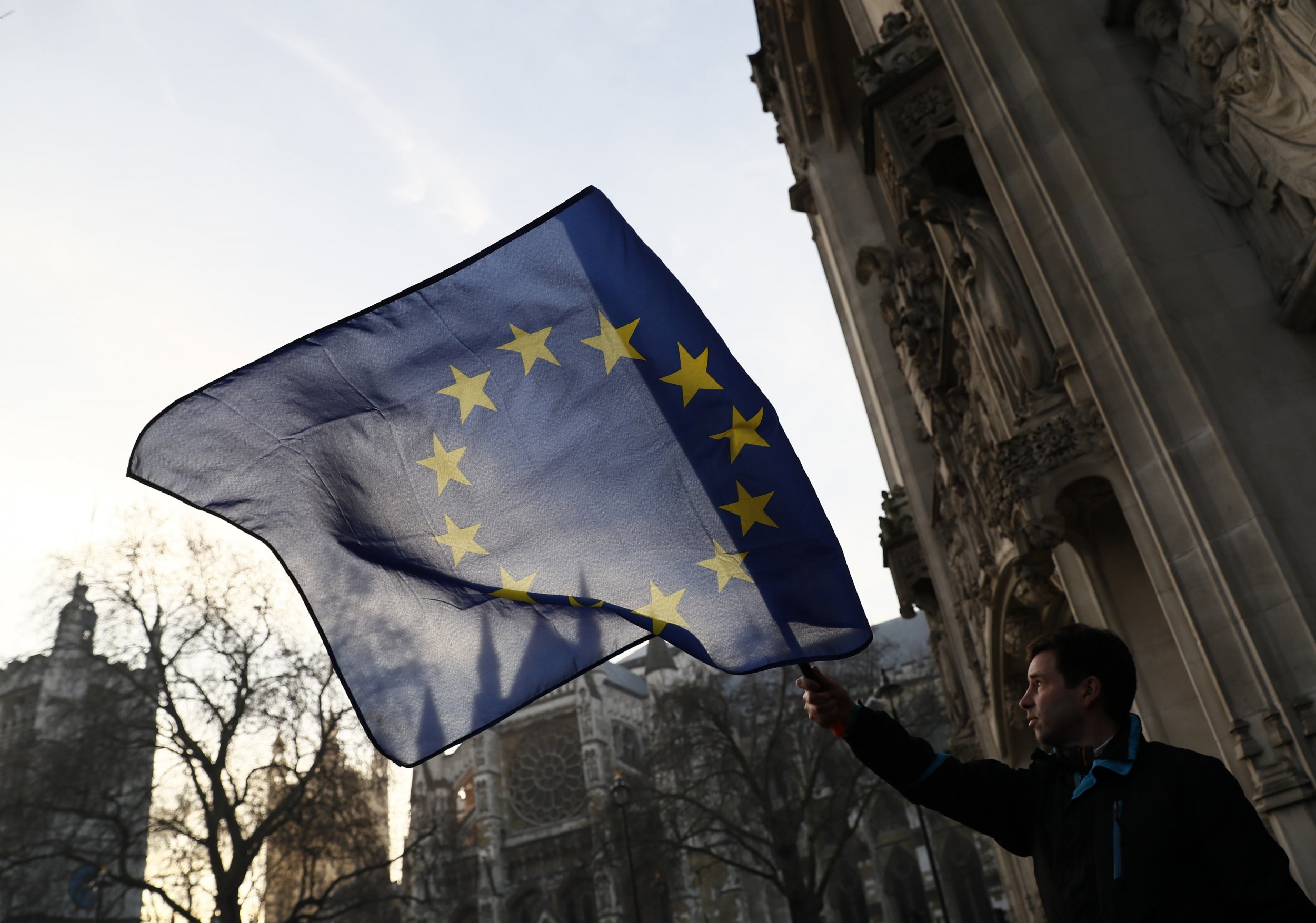 The British government could be headed for a second parliamentary defeat on Brexit, over an amendment that would fundamentally alter the process of leaving the EU.
The bill authorizing Prime Minister Theresa May to trigger the Article 50 EU exit mechanism is currently progressing through Parliament's upper chamber, the House of Lords.
Peers in the chamber are to vote today on an amendment that would require May's government to give Parliament a "meaningful vote" on the final Brexit deal.
Reports in the British media suggest that the vote is set to be close, with a possibility of peers approving the amendment, which the government opposes and was tabled by the opposition Labour Party.
That would mean the issue would return to the Commons for approval or rejection, and The Daily Telegraph reports that at least 20 Conservative MPs might rebel, which could see the amendment added to the final bill.
If the final bill was amended in this way, it would mean the government would have to get the British Parliament's approval for its exit deal with the European Union.
That could see a much "softer" Brexit with Britain more closely integrated with Europe, given the large pro-EU majority in the commons.
At present, the government's position is that Parliament will get a vote on the Brexit deal, but rejecting the deal in this vote would not stop or delay Brexit, but instead would see Britain leave the EU with no deal.
This would leave lawmakers' hands tied, as leaving without any deal is widely agreed to be a very economically damaging prospect.