Brexit: UKIP Launches 'Breaking Point' Immigration Poster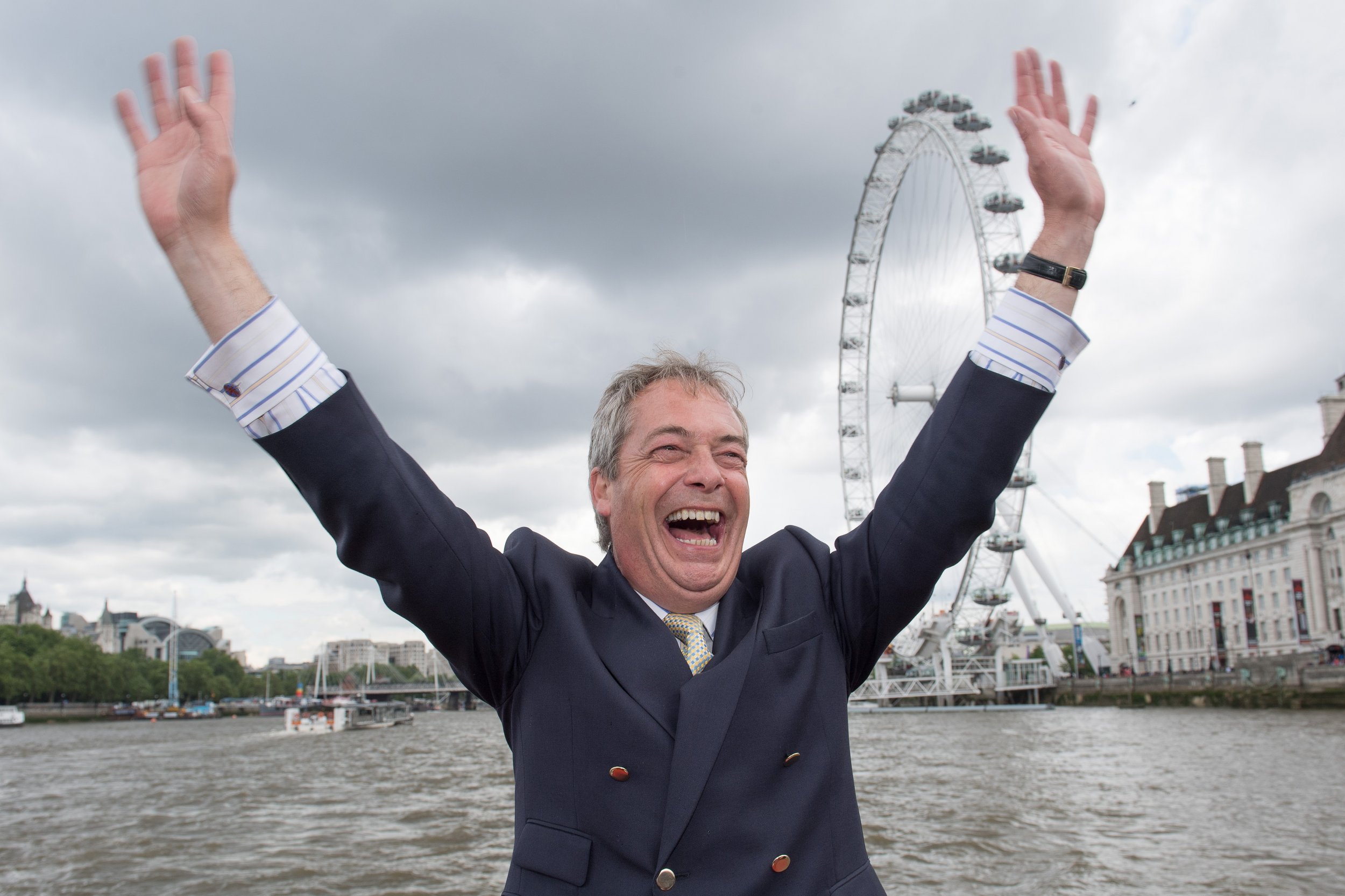 The U.K. Independence Party (UKIP) has launched a poster depicting a queue of migrants who leader Nigel Farage claimed would be given EU passports "within a few years."
The poster's slogan reads "BREAKING POINT: The EU has failed us all," and depicts a queue of refugees and migrants entering Slovenia.
At a launch event on Wednesday, the image was "paraded" through London on trucks:
In an article for the Daily Express promoting the poster, Farage wrote: "As you will see from today's advert, the EU has failed us all. The disastrous common asylum policy was compounded by Angela Merkel last summer saying all are welcome to come to Europe.
"The failure of EU policy now affects everyone and the Euroskeptic debate is on the rise in all countries."
Farage said the image was the first of several "hard hitting" pictures he would be unveiling in "the next week," that would "connect with the British public and no doubt rattle the establishment."
The images will be seen in the Express and other national newspapers, on social media and at further poster launches around the country, following Farage's ongoing Brexit bus tour, including in Pontefract, Yorkshire, on Saturday and South Shields, near Newcastle, on Monday.
And Farage told the BBC at the launch of the poster that all the migrants on the poster would have EU passports "within a few years," adding that "Politically I really do think that the European Union is at breaking point."
Immigration has become a central issue in the debate ahead of Britain's EU membership referendum on June 23, with Leave campaigners insisting that leaving the bloc would enable Britain to get more control over its borders.
But more liberally minded Twitter users—not UKIP's target market—slammed the controversial image: