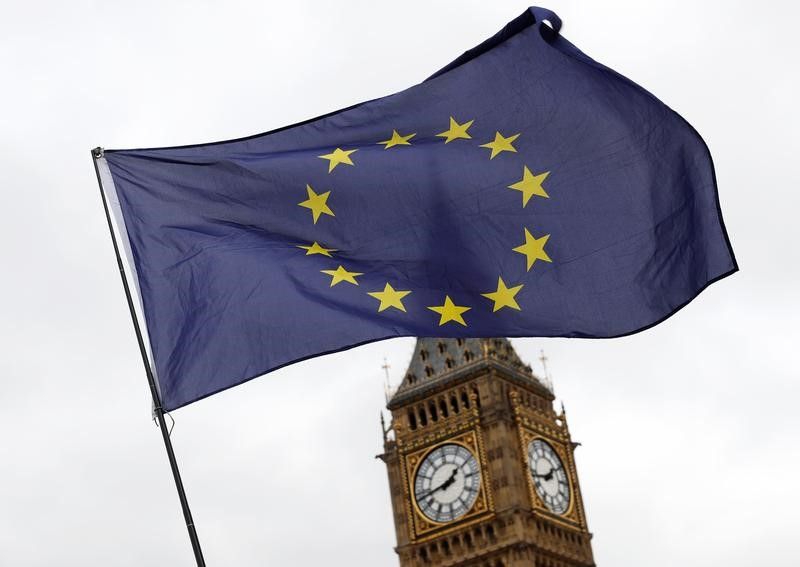 Britain's opposition Labour Party is squeezed. It is competing for votes ahead of the June 8 General election with both the pro-Brexit Conservatives, and the pro-EU Liberal Democrats.
In a speech on Tuesday, the party's Brexit spokesman Keir Starmer will set out a stance on the issue between these two extremes.
Starmer will stress that Labour accepts the result of last year's referendum on Britain leaving the the EU, but will say that it would take a softer approach than Theresa May's Conservative government in upcoming divorce negotiations.
Starmer told the BBC's Today program Tuesday morning that May, who has already confirmed she wants to take Britain out of the EU's single market and customs union, is taking a "very rigid approach, and a very reckless approach."
"We see that in the most important negotiation since the Second World War, being rigid and reckless is actually going to lead to a far worse result," Starmer said. Labour would prioritize "retaining the benefits" of the single market and its tariff-free customs union.
Among a Labour government's first moves in the negotiations would be to tell EU citizens living in the U.K. they could keep all their current rights after Brexit—a break with May's strategy of waiting for a the same guarantee about the rights of U.K. citizens on the continent before doing so.
Starmer told the BBC that this would "reset the tone" of fractious negotiations and build goodwill toward Britain.
Labour would also replace the Conservatives' "great repeal bill," designed to bring EU laws onto the U.K. books, with an "EU Rights and Protections Bill." This, he will say, will "make sure that all EU-derived laws—including workplace laws, consumer rights and environmental protections—are fully protected without qualifications, limitations or sunset clauses."
The Conservative government has said that it, too, has no plans to scrap any worker protections contained in EU law, but Labour has placed more emphasis on this commitment.
The commitments tread a path between May's hardline approach to Brexit on one side, and the Liberal Democrats on the other. The Liberal Democrats would keep Britain a full member of the single market after Brexit "at the very minimum," and are calling for a second referendum on the terms of the Brexit deal.