How Magnum Photographers Documented Britain's European Experiment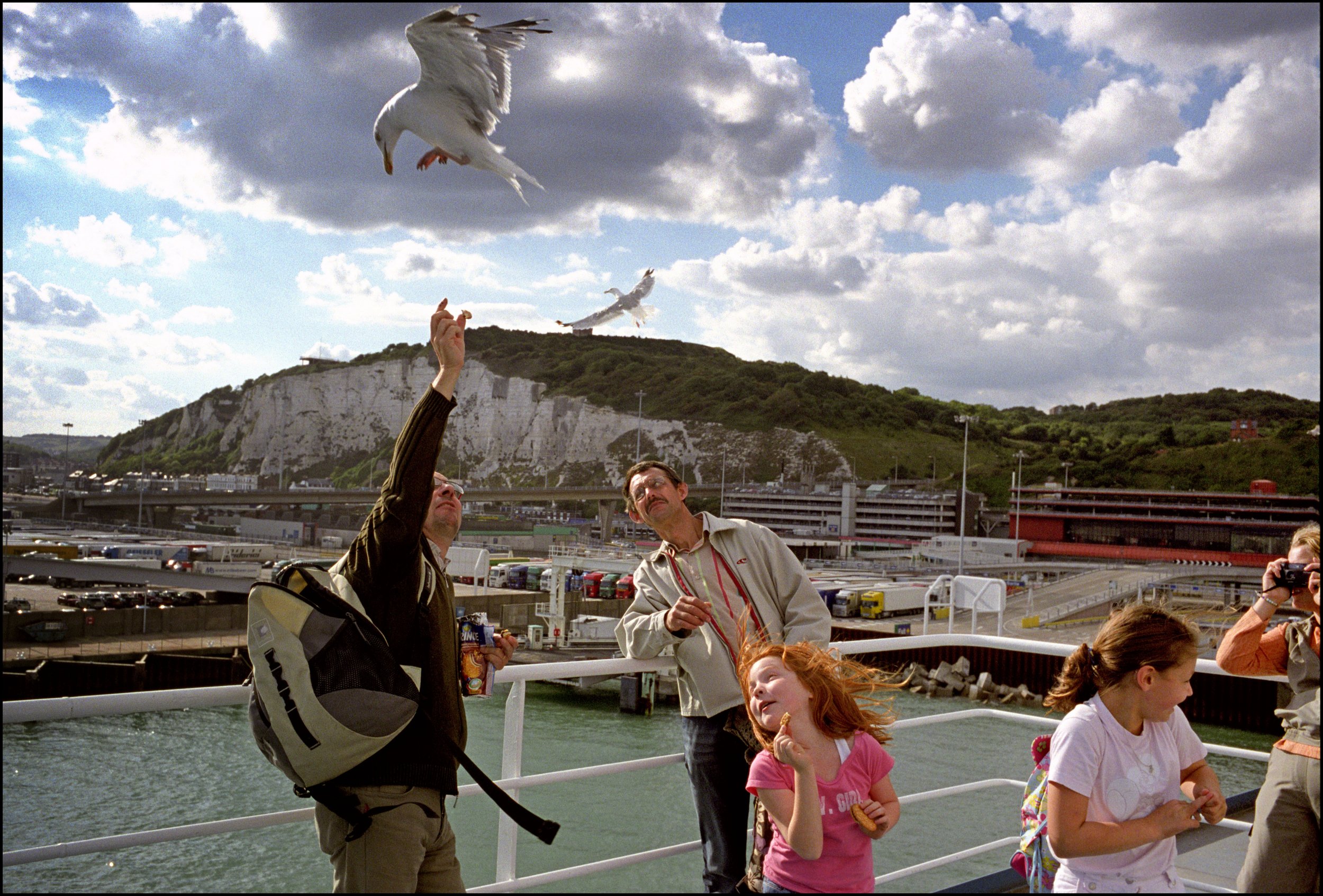 In 1947, four photographers came together over a bottle of champagne and decided to found a cooperative called Magnum Photos. After witnessing the horrors of World War II, they were united by a desire to document the world around them. Co-founder Henri Cartier-Bresson described Magnum as "a community of thought, a shared human quality, a curiosity about what is going on in the world, a respect for what is going on and a desire to transcribe it visually." It quickly became the most respected photo agency in the world.
Around the time the four men founded Magnum, European leaders were thinking about how to bring peace to a continent whose default setting had long been conflict. They saw European integration as the remedy to the forces of nationalism that had unleashed two world wars and resulted in the killing of tens of millions of people. In 1952, Belgium, France, West Germany, Italy, the Netherlands and Luxembourg joined together to create the European Coal and Steel Community in 1952, which later became the European Economic Community, and in 1993, the European Union.
For nearly 70 years, Magnum photographers have chronicled the leaders, places and people at the center of that European story. Britain, which joined the union in 1973, has played a major part in that story. While Britain's relationship with the continent has rarely been straightforward, it wasn't long ago that the idea of leaving the European Union seemed remote. But today, millions of Britons head to the polls to vote in a referendum that has been too close to call and could lead to the country leaving the 28-state bloc.
At this historic crossroads, Magnum staff felt it was crucial to reflect on Britain's relationship with Europe, through the stories and events the agency had covered. "Whether Britain votes to stay in the EU or not is a question that has captivated the minds not just of the British public but also of people around the world," says Francesca Sears, content director of Magnum Photos London.
In the June 24 issue of the magazine, and online here, Newsweek tells the story of Britain's European experiment through works by eminent Magnum photographers such as Philip Jones Griffiths, Ian Berry, Martin Parr, Chris Steele-Perkins, Peter Marlow, Mark Power, Alex Majoli, and Jérôme Sessini.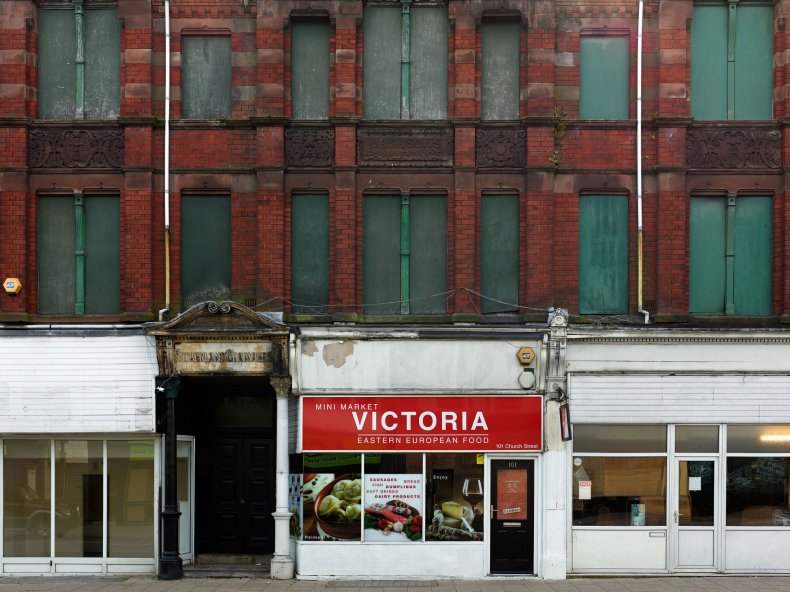 Many of those photographers are Brits who have often turned their lenses onto the country's relationship with Europe and beyond. Mark Power, who took the above photograph of a supermarket in Stoke-on-Trent, says he wanted to depict modern, multicultural Britain. "The irony of an Eastern European shop called 'Victoria' set in the center of a grand Victorian building was impossible to pass up," he says. "I've lived through periods of boom and recession like all British people. I've tried to document this constant flux in my own way."
On its own site, Magnum has created a visual A to Z of some of the key debate topics. Magnum staff say they enjoyed the opportunity to explore the agency's archives. "In the pre-digital era, there was far more creativity and thought going into illustrating complex stories with single images," says Hamish Crooks, Magnum's global licensing director.
The Magnum archives contain many images of political figures at various stages in their careers. "Photographers have often had privileged access to the leaders of the day from Ted Heath and Margaret Thatcher to Tony Blair and David Cameron. In this tradition, it was important for us to capture the key politicians shaping the Brexit debate and get out on the campaign trail with them," says Sears.
One of the earliest images Newsweek selected for our editorial package is a 1972 photograph taken by Ian Berry of protesters campaigning against Prime Minister Ted Heath's decision to take Britain into the European Economic Community. Berry, a British photojournalist, joined the collective in 1962 as Magnum's youngest photographer; now, at 82, he is the agency's oldest. Berry says he was very lucky to work in a great period for photojournalism. "I have managed to go through my life without working. Photography is a passion and a hobby. If someone pays me, that's terrific," he says. And he's not thinking about retiring any time soon: In May, Berry was out photographing the "Leave" and "Remain" campaigns in London and Salisbury, where he now lives.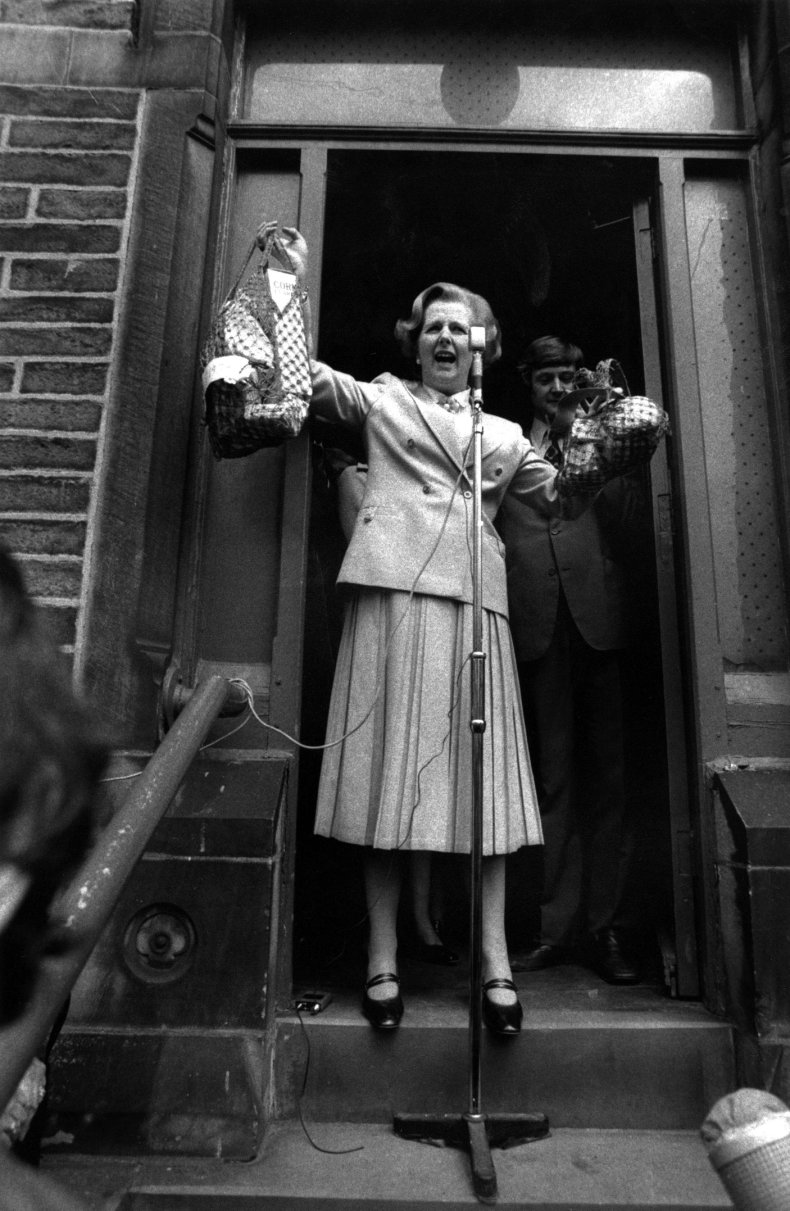 At the start of his career, Berry often worked for Newsweek, shooting magazine covers such as the image above, taken in 1979 while he covered Margaret Thatcher as she ran for election for the first time. "There was a lot going on at the time—a lot of mixed feelings about the EU. She was a pretty good speaker and managed to win people over quite easily. Even if you didn't agree, you listened," he says.
Thirty-seven years later, Berry found himself photographing Nigel Farage, the maverick leader of the U.K. Independence Party (UKIP). "He is not afraid of photographers and his facial expressions are great. True to form, he pulled out his passport as one of his favorite party tricks. All in all, he is very good value," Berry says.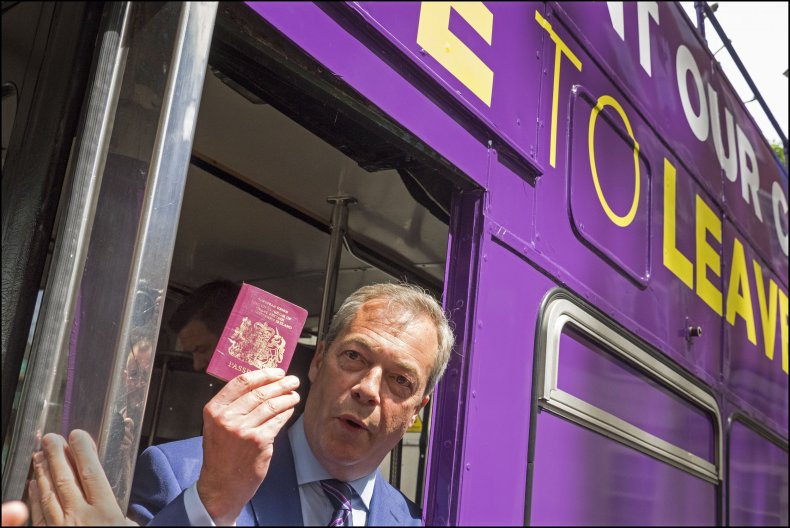 Not all politicians are so dynamic—and photographers face certain challenges when shooting events like campaign rallies that don't always translate into strong visual imagery. "When you go to these organized events, you've got to try and subvert them in some kind of way," says British photographer Chris Steele-Perkins, who has spent decades documenting life in Britain. In the photograph of Conservative politician Michael Gove, the U.K.'s justice secretary and a prominent "Leave" campaigner, everyone is looking in slightly different directions at the same time; the photographer says he particularly liked this as it's slightly off-kilter, a bit absurd. "You just follow your nose, hope things will come together in a more interesting way, keep your wits about you," Steele-Perkins says.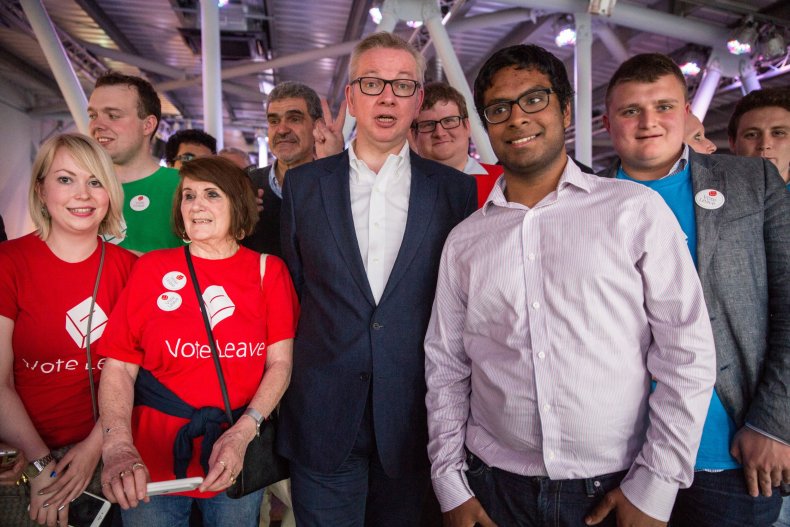 At the same "Leave" campaign event, Steele-Perkins also photographed former London mayor Boris Johnson. Although he refers to the mayor as "good old Boris" and calls him "a clown," he believes Johnson's political maneuverings are becoming rather dangerous.
"I think [the EU referendum] actually matters. I may be being alarmist here but it could be the beginning of the end of the European experiment and I think that would be a dreadful backwards step for the human race. It would be a triumph of xenophobia over cooperation and our attempt to move forward in a positive and collective way. We're the same people who massacred each other 100 years ago because some archduke was assassinated in Sarajevo that nobody knew anything about and it could happen all over again," he says. Like many "Remain" supporters, Steele-Perkins believes the EU is a bulwark that prevents conflicts from getting out of hand.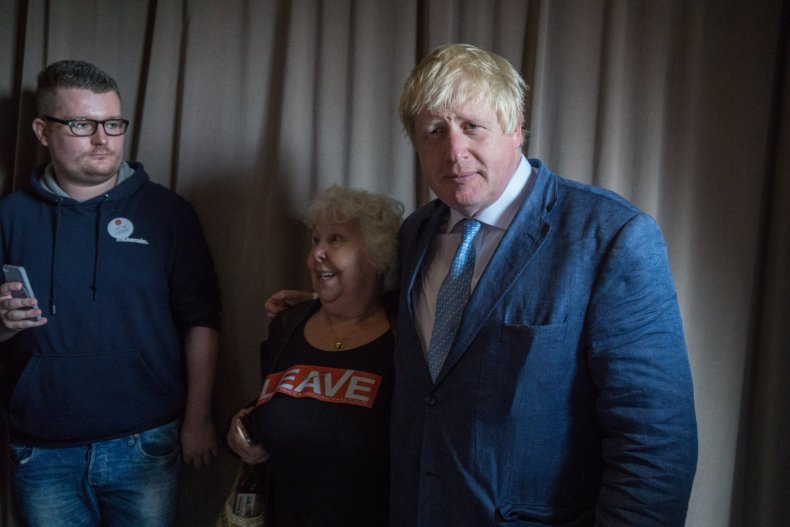 Mark Power agrees, saying that he is "a committed European" and sincerely hopes Britain votes to remain. But the role of a photographer is not the same as an activist or a campaigner. "I doubt if photography can change anyone's mind, in or out," says Power.
In any case, today it's too late to change anyone's minds. After months of reflection, Britons are casting their final ballots—perhaps to end their country's European experiment for good.
With additional reporting by Siobhan Morrin and Lucy Clarke-Billings.
Explore Newsweek's journey through the archives here.