Michel Barnier: No Deal A 'Distinct Possibility' On Brexit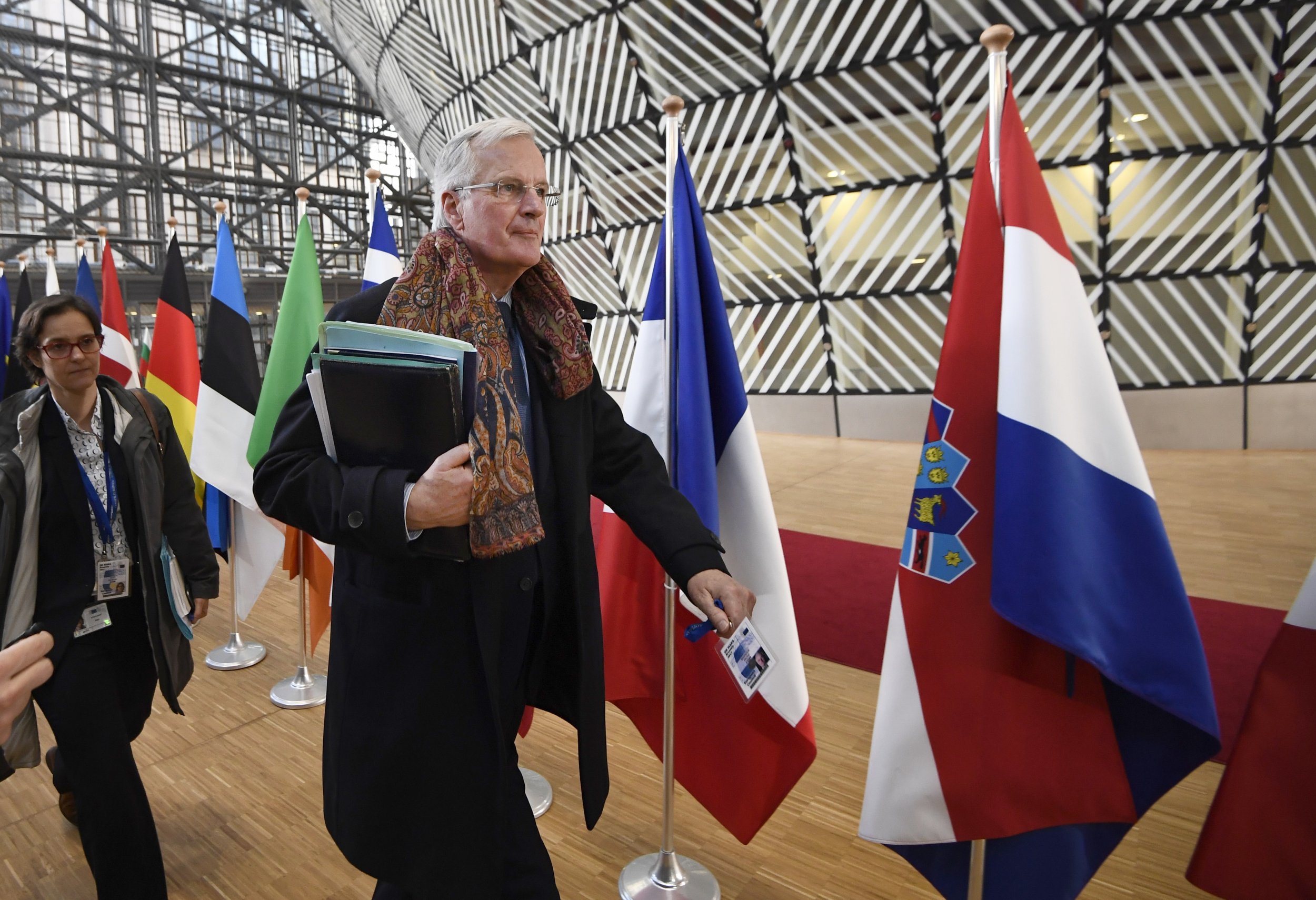 The EU's lead negotiator on Brexit has warned that Britain has a chance of crashing out of the union without an exit deal.
Writing in The Financial Times on Monday, Michel Barnier—who is leading the negotiations for the European Commission—said that a "no-deal scenario" was a "distinct possibility."
"It goes without saying that a no-deal scenario, while a distinct possibility, would have severe consequences for our people and our economies. It would undoubtedly leave the U.K. worse off," Barnier said.
He said that it was in both sides' interest to secure a good deal. But, he warned, the remaining 27 members of the EU would find it easier to cope with the fallout from such a scenario.
"The 27 member states will find it easier to adjust—as they will still benefit from the single market, the customs union and more than 60 trade deals with their international partners," Barnier wrote.
Economists have warned about the impact of leaving without a deal in place for a future relationship with the bloc, as it could mean large tariffs and significant non-tariff barriers immediately erected between Britain and the bloc.
Barnier also cautioned Britain against seeking to divide the remaining EU members—some observers have said that Britain could exploit existing bilateral relationships to weaken unity among EU member states.
"At the end of the day, the U.K. will need the EU to agree jointly to a deal. Therefore a united EU is essential for the U.K. to get a deal," Barnier said.
He called for a swift resolution to the uncertainty surrounding rights for EU citizens already living in the U.K. and British citizens living across the EU
British Prime Minister Theresa May is set to trigger the Article 50 EU exit mechanism on Wednesday, with a letter to European Council president Donald Tusk.
The move will kick off a standard two-year negotiating period, meaning that unless the timeline is extended by mutual agreement or a transitional relationship is set up, the U.K. will leave the EU in 2019.