Entente Cordiale Or Messy Breakup? All You Need to Know About Brussels's New Brexit Stance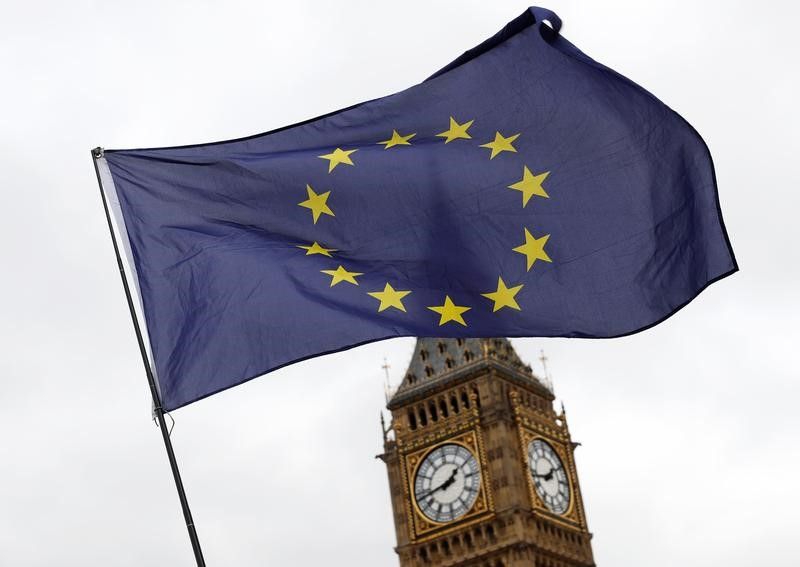 A week ago, British Prime Minister Theresa May sat down for dinner with EU officials. On Wednesday, the EU's chief negotiator Michel Barnier, who was present at the meal, said he had welcomed the chance to discuss a shared passion with May: mountain hiking.
As he laid out the EU's hand ahead of upcoming Brexit negotiations, which will set the terms of Britain's departure from the European Union by 2019, Barnier told reporters he would be keeping in mind some of the lesson he had learned from his hobby:
"You have to learn to put one foot in front of the other, because you are on a steep and rocky path. You also have to look at what accidents might befall you," Barnier said.
"You have to keep your breath, you have to keep stamina, because it might be a lengthy path. And you have to keep looking at the summit."
Do you spot the inklings of a metaphor? So do we. The guidelines Barnier spelled out, which still need to be rubberstamped by EU leaders, set out a careful, lengthy, and unswerving route to a deal on the EU's terms. Here's what you need to know.
It all comes back to money
As with any divorce, there's plenty of squabbling over who owes what. An explosive report in the Financial Times overnight claimed that the EU could ask for 100 billion euros ($109 billion) from Britain as part of its exit settlement. The British government has already refused to pay anything of the sort.
The issue is simple: As a member of the EU, Britain has already made some financial commitments to the bloc. That covers its participation in the overall EU budget, already agreed up to 2020, but also Britain's part in special EU funds, for example funding for Turkish refugee programmes, and Britain's membership of different EU institutions.
The British press and some politicians call this a "Brexit bill." Brussels forcefully rejects that term: "I cannot understand why, here and there, I hear mention of 'punishment,' the 'Brexit bill,' the 'exit bill,'" Barnier said Wednesday. "That's not the case. Commitments have been made and those responsibilities have to be honored."
Wednesday's guidelines don't contain a figure for this. But they do say how it should be calculated. As well as arguing, as Barnier said, that Britain must pay for every penny it committed to under any EU programme, politicians in London might note with interest a line that Britain "should fully cover the specific costs" associated with the Brexit process itself.
Fighting for rights
We've known for a while that the status of EU citizens living in Britain and U.K. citizens in the EU is going to be one of the first topics tackled in these negotiations. But today's guidelines spell out just how complex such a process is.
This is because these rights go well beyond the question of whether or not such people can continue living where they are.
Brussels is arguing that a guarantee of citizens rights should cover not only citizens currently living across the Brexit divide (whether employed or not), but also their family members who might join them at any point after Brexit. And it wants them to keep all the same rights to social security, and their right to travel and work freely around the EU.
There's no indication yet of whether the British government will dispute any of these points. But immigration is Britain's most inflammatory political issue, and many of these have the potential to be controversial.
Who takes control?
The Court of Justice of the European Union (ECJ), the EU's top court, which is much-hated by British Euroskeptics, cropped up a lot in Wednesday's press conference.
Barnier's draft guidelines argue there has to be some system to make sure whatever agreement made is upheld. And, they say, the ECJ should take on that role on questions relating to the provisions spelled out in the agreement and to the continued application of EU law in Britain where relevant.
Most controversial for now, though, is a third demand: that the ECJ should continue to enforce the rights of EU citizens living in the U.K. after Brexit.
A central plank of May's Brexit speeches has been that Britain will no longer be governed by any rulings of the ECJ. This is a symbolic point as well as a technical one: Pro-Brexit politicians in Britain feel that submitting to ECJ rulings is an infringement of British sovereignty.
Navigating this point might be one of the first and most explosive obstacles in the coming talks.
Acting in good faith
Despite the touchy nature of what he was discussing, Barnier made a clear effort to strike a measured tone, insisting he is doing all he can to fight for a swift, smooth and mutually agreeable deal.
This was most notable in his discussion of last Wednesday's Brexit dinner. The meal hit the headlines over the weekend when the German paper Frankfurter Allgemeine Zeitung published an account based on secret briefings that described it as awkward, and claimed that European Commission President Jean-Claude Juncker left the table "more skeptical" than he was when he arrived.
Barnier, though, said he had found his first meeting with May cordial. And, he said, he had high hopes for the talks to come: "I don't wish to be too Franco-British in my approach, but I hope we will be able to build an entente cordiale between the U.K. and the 27 [other member states]… which will last well beyond Brexit."