U.K. Government Urged to Let EU Migrants Stay After Brexit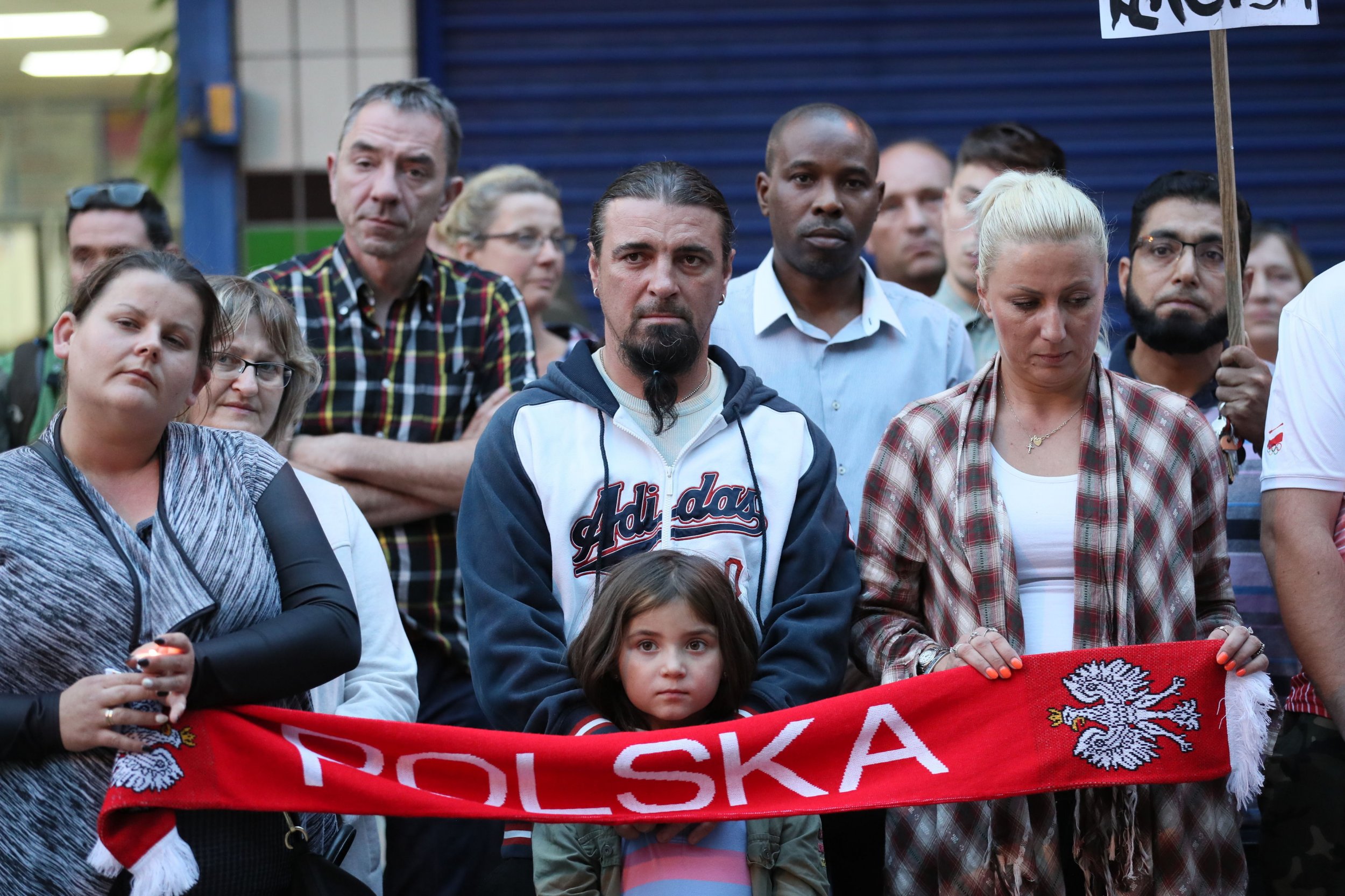 Both sides of Britain's Brexit debate want the U.K. government to guarantee that EU migrants currently living in the country can stay after it leaves the EU, an inquiry has found.
A non-partisan report prepared by the thinktank British Future found that "there is… broad political, business and public support for separating the status of the 2.8 million [European Economic Area] EEA+ nationals currently living in the U.K. from future policy changes."
And, the report adds, this stance should apply to anyone coming to Britain up to the triggering of the Article 50 EU exit mechanism, which is scheduled for March.
The inquiry recommends that all EEA+ citizens who have lived in the U.K. for five years should be automatically granted permanent residence rights to which they are already entitled under EU law.
These rights should then be transferred into British law in time for the U.K. to leave the bloc, the report says. Anyone who has lived in the U.K. for less than five years should be offered the right to stay over a transition period after Brexit before applying for the same rights.
The British government says it wants to guarantee the rights of EU citizens as soon as possible but cannot do so until it has a guarantee from EU negotiating partners that U.K. citizens will be treated the same.
But Gisela Stuart, a Labour MP and former Leave campaigner who led the inquiry, wrote in an introduction to the report that the U.K. should take the lead on this issue.
"It would set the right tone in the subsequent negotiations if the U.K. reached out and confirmed the status and rights of EU citizens in the U.K. in a manner which gave a clear indication of how we would expect EU countries to respond to their U.K. citizens," Stuart wrote.
Monday's publication of the report coincided with a protest by a group representing European nationals in the U.K. called The Three Million. Activists will deliver a letter to the prime minister's office calling on the government to stop treating them as "bargaining chips."
Opinion polling for British Future, conducted in the days shortly after the referendum, found that 84 percent of the British public support letting existing EU migrants stay.