Northern Ireland 'Should Stick With EU After Brexit'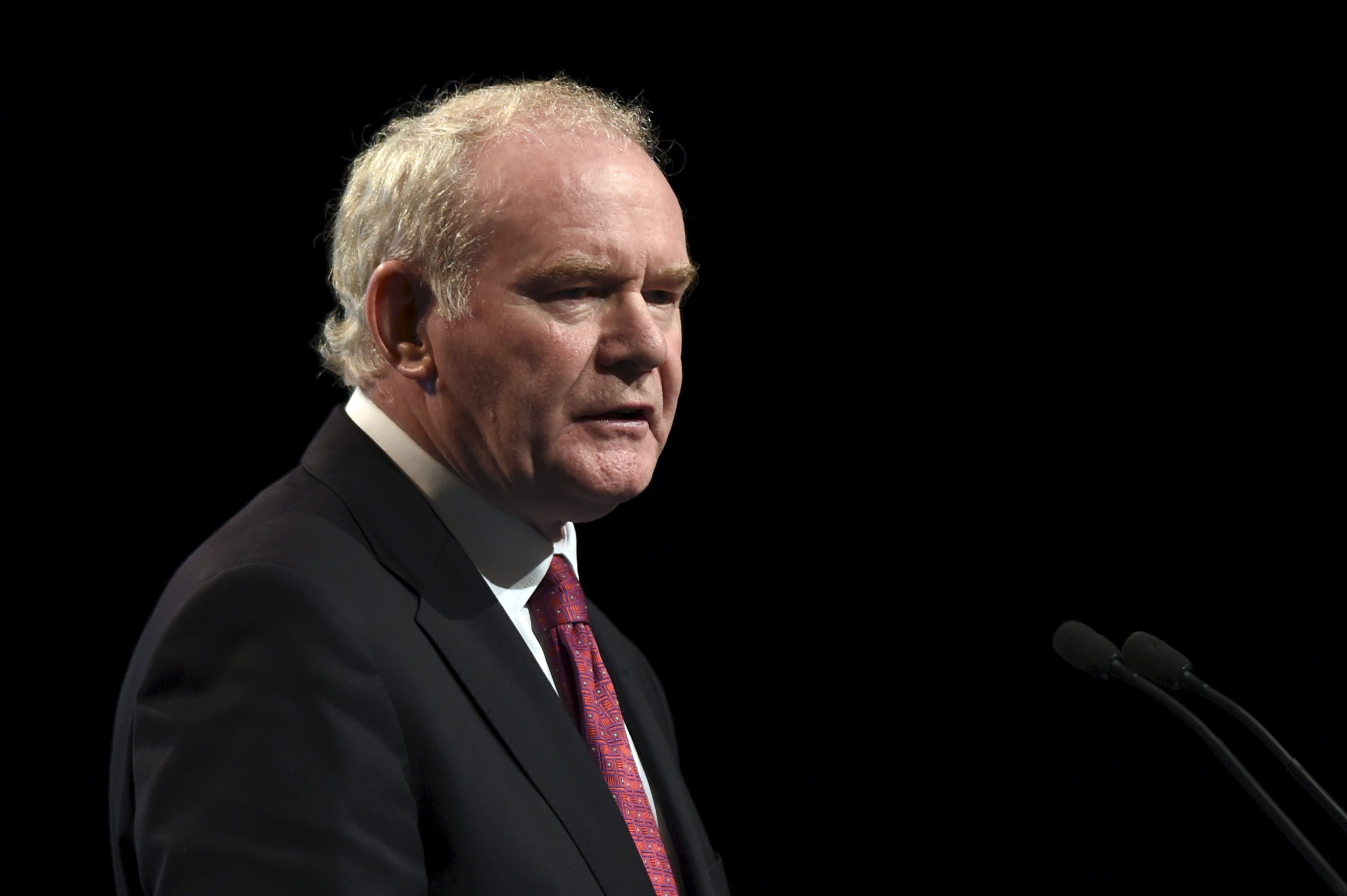 Northern Ireland should push for special status to keep it inside the EU after Brexit, the province's deputy first minister has said.
Martin McGuinness, the Sinn Fein politician and deputy first minister, told The Guardian that Northern Ireland, which voted "Remain" in the referendum on June 23, should seek associate status or even membership of the bloc to avert the "devastating" consequences of Brexit.
"As things sit at the moment we are going to suffer big time," McGuinness said. " Theresa May says 'Brexit means Brexit,' but so far as we are concerned Brexit means disaster for the people of Ireland."
The future status of Northern Ireland and its relationship to the Republic of Ireland, which is an EU member, is considered to be one of the thorniest issues surrounding Brexit. Among other issues, many fear Brexit will mean the reintroduction of border controls between the two countries.
"Whenever the government promise there will be no return to the borders of the past, they don't make it clear there will be no borders. The borders of the past conjures up the idea of British soldiers, checkpoints, queues of cars a mile long," McGuinness said.
McGuinness said it was vital that all of the island of Ireland was able to work together to come to a solution.
"There has to be an island of Ireland solution that we can live with, and it is critical that we have an Irish government fighting our corner," he said.
"So the big challenge in the next few weeks is whether the government in the north and the south can come to a common position. We need to get our act together about what we want to see come out of these negotiations."
But McGuinness said he was encouraged that the Democratic Unionist Party (DUP), with whom he shares power and that supported Brexit, was also looking for a special deal.
"There is a large amount of discontent, including within the unionist community, about how this Tory-led Westminster administration is being so cavalier in disregarding the impact of what they are planning," he said.