Nigel Farage Pulls Out of Giant Jeremy Paxman Panel Show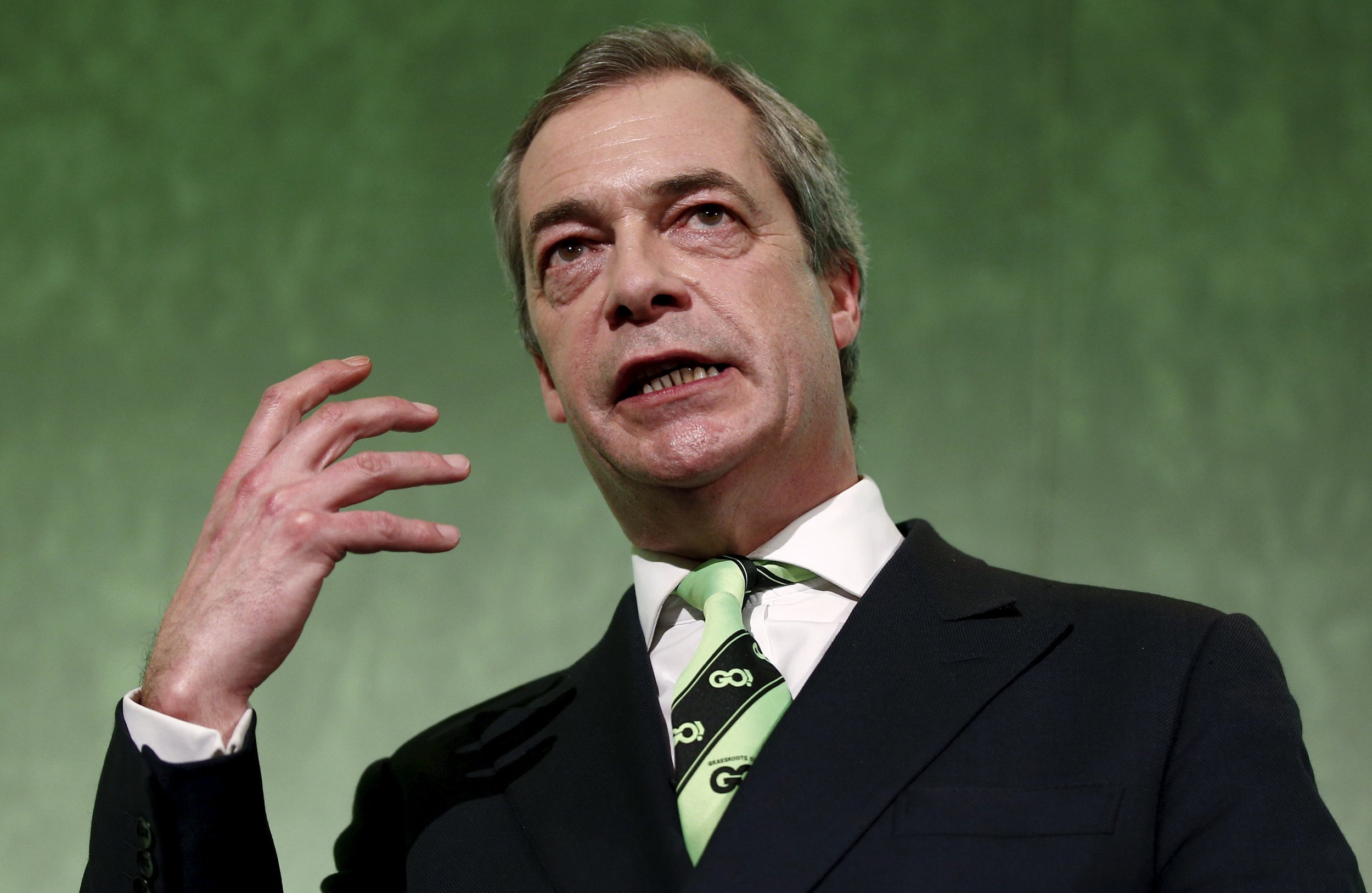 Jeremy Paxman is host for a huge EU referendum panel show on Channel 4 tonight at 9pm. The show plans to bring together voices from both sides of the current campaign, as well as those still undecided in the hours before Britain goes to the polls to decide whether or not to remain a member of the EU.
The eclectic panel of guests includes former Alistair Campbell, Germaine Greer and former Conservative MP Louise Mensch as well as voices from pop culture, including celebrity chef Delia Smith. However, there will be no Nigel Farage—originally scheduled to appear, the UKIP leader pulled out this afternoon due to "family reasons", according to the broadcaster.
The program will see Paxman oversees a studio discussion, with a mammoth panel, planned to be 150 people, made up of 50 each from the remain and leave campaigns, plus 50 undecided voters. Representing the Remain side will be a host of politicians, including Chuka Ummuna and Lord Heseltine, as well as 1980s pop star Rick Astley and journalist Will Self.
Lined up for Leave are MPs Jacob Rees-Mogg (Conservative) and John Mann (Labour), as well as well as Swedish-born presenter Ulrika Jonsson and Dragons' Den dragon Theo Paphitis.
Whether the sides can sway the undecideds, The Apprentice contestant Michelle Dewberry and journalist Suzanne Moore among them, remains to be seen. As does how a panel of over 100 passionate people functions just hours before Britain casts its votes.
Europe: The Final Debate With Jeremy Paxman airs 9 p.m. to 10.35 p.m. on Channel 4.