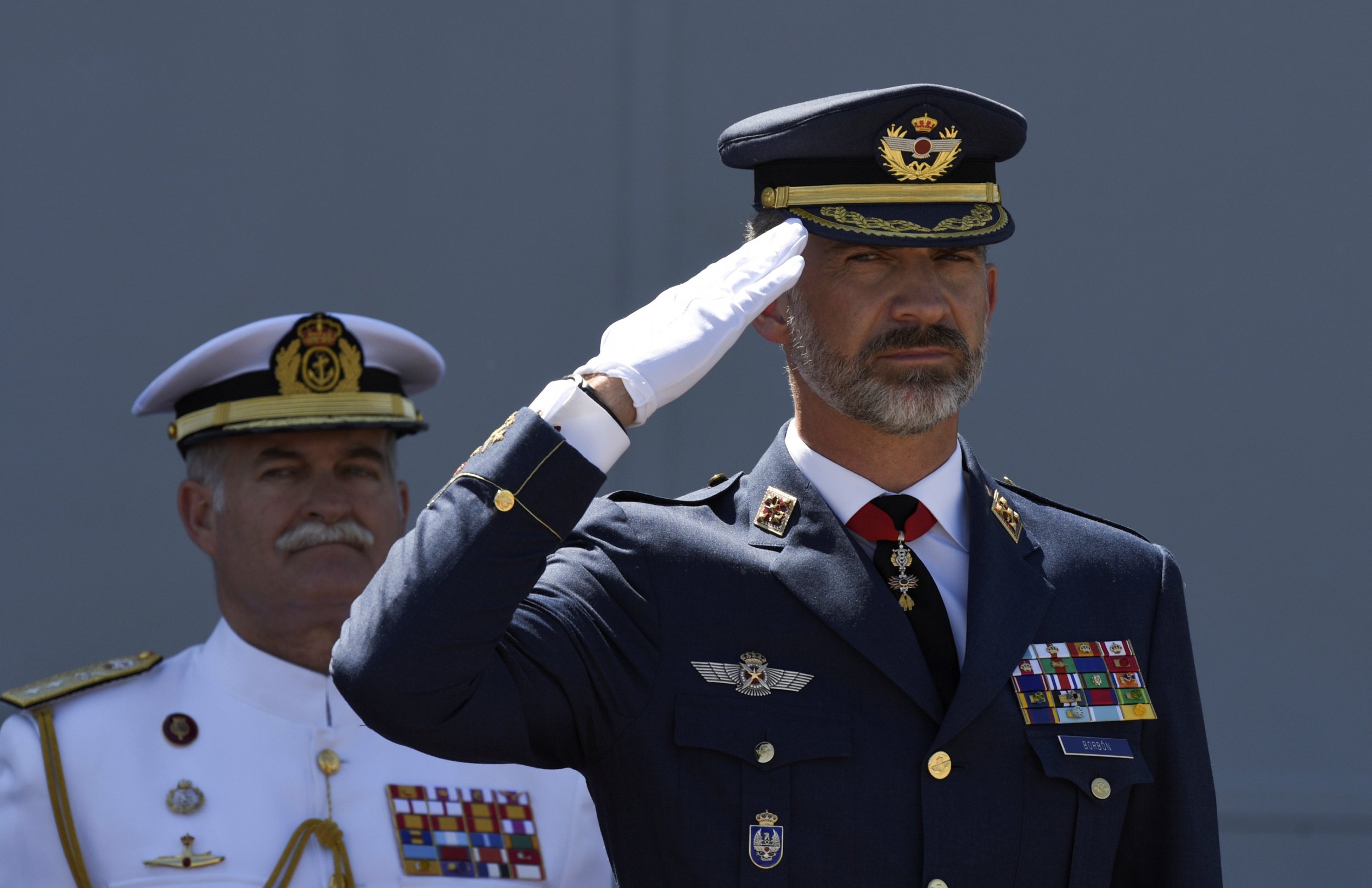 Normally, royal visits are all waves and smiles, with less-than strenuous conversation with a few hand-picked commoners or the public tasting of a weird local delicacy to disrupt the flow.
But as Spain's King Felipe and Queen Letizia begin a three-day state visit to Britain on Wednesday, a host of awkward issues around Brexit means their trip might be less breezy.
As Britain begins the torturous process of extricating itself from the European Union after last year's referendum result, sustaining good relations with continental neighbors while ironing out any country-specific issues is key. And the potential for turbulence is stronger in Spain than most.
Felipe and Letizia, The Guardian reports, will be accompanied by Spanish politicians including foreign minister Alfonso Dastis, making it certain political issues will appear alongside royal pleasantries.
Chief among these is likely to be Gibraltar, the rocky seaside province located near Spain but claimed by Britain as an overseas territory since the 18th century. The province's future is largely a bilateral issue between Britain and Spain, but will continually re-emerge for discussion as Europe's powers squabble over Britain's changing status.
Residents of Gibraltar are concerned about the impact Brexit will have on them. In the long term, some fear a re-emergence of serious debate over Britain's claim to the territory. But more pressing matters include the question of whether its citizens, who largely voted to remain, will maintain their rights to work in the EU, and whether Spain will seek to undermine Gibraltar's status as an ultra low-tax economy.
Still, there will be some light relief. Felipe and Letizia will be treated to the usual bells and whistles of a state visit, including a welcome on London's iconic Horse Guards Parade, and a state dinner—the first attended by Prince Harry, as well as his brother Prince William and his wife Catherine.
And aside from politics, Britain's royal-watchers will be excited to welcome Letizia; the 45-year-old is a serious contender for the title of world's most stylish royal. There's even a fan blog dedicated to her, Queen Letizia Style, which noted Tuesday that she set off for the U.K. in "her natural white Hugo Boss separates," paired with "edgy snakeskin accents."