The Experts Make Sense of Brexit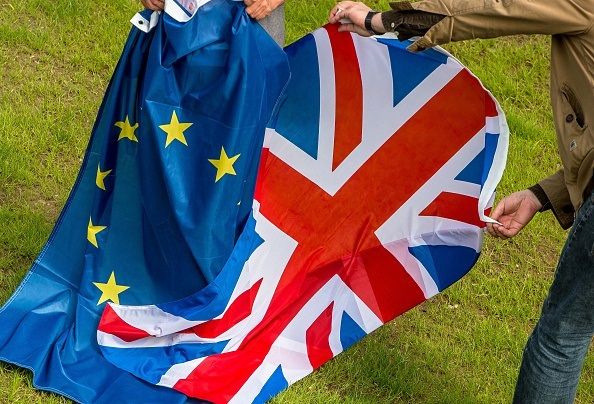 The implications of Britain's vote to leave the EU are vast, and cross the political spectrum and every field.
In order to help make sense of the result, Newsweek is seeking reaction from a range of experts and political voices. We'll be updating this story throughout the day as they come in.
Fight for an open and optimistic Britain
Tim Farron, Leader of the Liberal Democrats
I am devastated and I am angry. Today we wake to a deeply divided country. Nigel Farage's vision for Britain has won this vote, but it is not a vision I share.
Young people voted to remain by a considerable margin, but were outvoted. They had a clear ambition for their future, yet it has been taken from them.
Even though the result was close, there is no doubt that the majority of British people want us to leave.
We should be proud of our positive, principled, and patriotic campaign for the UK to Remain at the heart of Europe. Our fight for an open, optimistic, liberal, diverse and tolerant Britain is needed now more than ever.
Together we can still make the case for Britain's future with Europe, as millions of people voted for it. Together we cannot afford to let that vision to die.
The Prime Minister must now act quickly to steady the economy, reassure the markets, and immediately set a new course. If he cannot do this immediately, there is no possible way he can remain in office.
The Liberal Democrats will continue to stand and fight for a better kind of Britain than the one painted by the Leave campaign — tolerant, open-hearted, optimistic and outward looking. If you are as angry and heartbroken as I am, I need you to join us today.
The story of the United Kingdom is over
AC Grayling, philosopher and Master of the New College of the Humanities
I am shocked and profoundly disappointed at the outcome—this is the result of a number of factors. Firstly, this is a terrible failure of leadership in successive generations of politicians in this country—ever since the U.K. became part of the EU there has always been this rather insular attitude towards it. If you go to any European country you will see the European flag flying alongside the national flag—you never see that in the UK, you never see notices up about EU money going into infrastructure or the building of hospitals as you do in Europe.
The British public has only been exposed to misinformation about the EU—the outright lies of the tabloid press especially the Daily Mail and Sun newspapers and people such as Nigel Farage and Boris Johnson who have misrepresented the EU. The EU is not perfect but is a work in progress. It is a great project but the British electorate seems like a child with attention deficit hyperactivity disorder (ADHD) —when they think something isn't working they get impatient and jump out without trying to make it work better.
I feel stateless now, like I don't belong in this country anymore… It is a devastating indictment on how we have failed to explain what Europe does for us—that for every pound we put into the EU we get about £10 worth of value back, all the shared enterprises and the sheer fact of peace in Europe—all these should have been shouted from the rooftops. It is a deeply disappointing day not just for the United Kingdom, because I don't think it has a future with Scotland and Northern Ireland, that story is over, but for the whole European project. This vote will have lit xenophobic fires across Europe— I can't believe we have done this. .
Is the EU still valid?
Iain Begg, European Institute, London School of Economics and Senior Fellow, UK in a Changing Europe Initiative
Many in Europe thought it would not happen, but now that it has, it is clear that this political earthquake will have after-shocks throughout the world. The immediate financial instability is only the first of many big challenges for the UK authorities around the future of a divided U.K. as a trading nation.
But perhaps the biggest uncertainty will be what happens next in the rest of the EU where the fundamental question will be whether an evidently successful 20 th Century project remains valid for the 21 st Century.
How to tackle immigration?
Stephen Booth, Co-Director of Open Europe
British voters have opted for Brexit on the highest turnout since the 1990s. We are in uncharted territory and there are many questions that arise from this vote that have huge implications both for diplomacy with the European Union and domestically within the United Kingdom. This is a clear instruction from the British electorate— from Conservative, Labour and UKIP voters—to leave. There will be much soul-searching and recriminations but there now needs to be careful thought and debate about how to approach a new settlement with the EU that can carry a cross-party majority in the country.
Clearly, when it comes to future negotiations with the EU, the biggest challenge will be to balance the British electorate's desire for greater controls on EU immigration against continued open access to the EU's single market. The long-term implications of this vote will be determined by what is likely to be a lengthy political process, which may not start immediately. It would be unwise to trigger the Article 50 exit clause before the UK Government has a clear negotiating plan and strategy in place that can command a majority in Parliament. However, whether EU governments would be prepared to play ball until formal exit negotiations are underway is unclear at this stage.