How Much Will Brexit Cost? U.K. Conservatives Put Brexit Settlement in Manifesto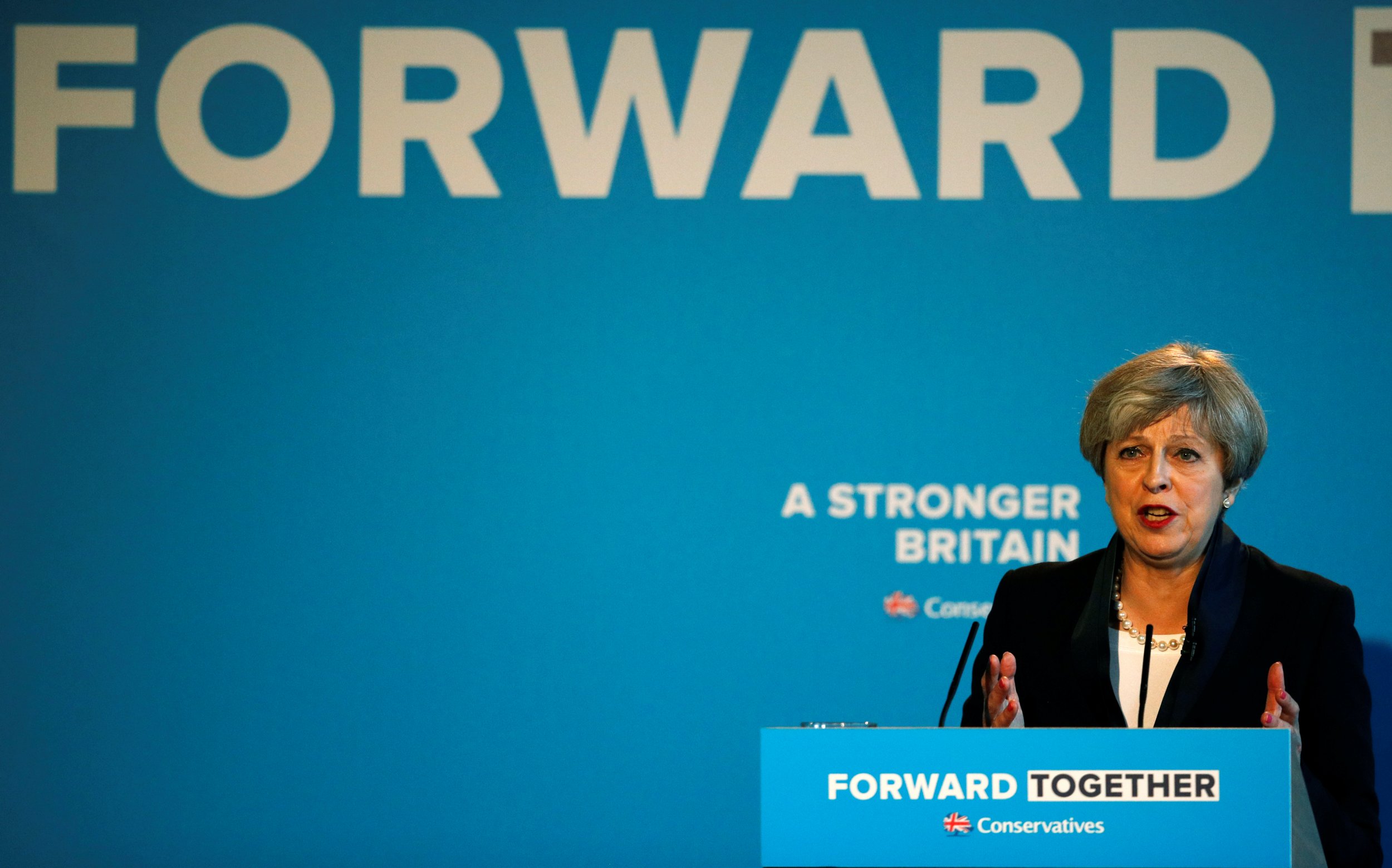 Britain's governing party has suggested it will pay a "fair" financial settlement to the European Union as the U.K. leaves the bloc—as reports say demands for cash could obstruct negotiations.
In its manifesto, published Thursday ahead of a general election on June 8, the U.K. Conservative Party says that, on leaving the EU: "We will determine a fair settlement of the U.K.'s rights and obligations as a departing member state, in accordance with the law and in the spirit of the U.K.'s continuing partnership with the EU."
The party did not return repeated requests for comment. But this appears to refer in part to a much-discussed financial settlement for Brexit.
As the U.K. leaves the EU, Brussels is set to argue that the outgoing member needs to pay money covering its fair share of EU liabilities. The exact figure will not be agreed until late in the negotiations over the shape of Brexit. But commonly cited estimates have ranged from 60 billion euros (£66.6 billion) to 100 billion euros ($111 billion).
The size of the financial settlement is set to be one of the most controversial issues in negotiations. Though the U.K. government has never ruled out paying it, some ministers have said that Britain could avoid paying if it wanted to. Boris Johnson, the Foreign Secretary, has said in an interview with The Telegraph that Britain could "definitely" walk away from negotiations without paying and suggested Europe wanted to "bleed this country white."
Thursday's manifesto allows the party enough wiggle room to say it has not firmly committed to paying a settlement, while giving Prime Minister Theresa May a mandate to hand over any sum she deems to be "fair."
But this is unlikely to put an end to the issue. The manifesto came as reports from Europe suggested the EU's chief Brexit negotiator Michel Barnier is nervous about the amount of payment the bloc is set to demand.
According to minutes from a Brussels meeting reported in The Times, Barnier told EU leaders that he "considered that this issue [of payment] would doubtless be one of the most difficult in the negotiation," after a change in the methodology used to calculate the settlement meant that Britain would be asked to pay more than previously thought.
Brexit negotiations are set to begin in earnest after the general election, which May is likely to win.
The talks between the U.K. and EU are planned to last until 2019, at which point Britain is set to leave the bloc, following its referendum on the issue on June 23 last year.
Separately to the one-off financial settlement, the Conservative manifesto confirms that Britain may choose to continue contributing to specific EU programs it wants to be part of. But it rules out "making vast annual contributions to the European Union" after Brexit.
How Much Will Brexit Cost? U.K. Conservatives Put Brexit Settlement in Manifesto | World