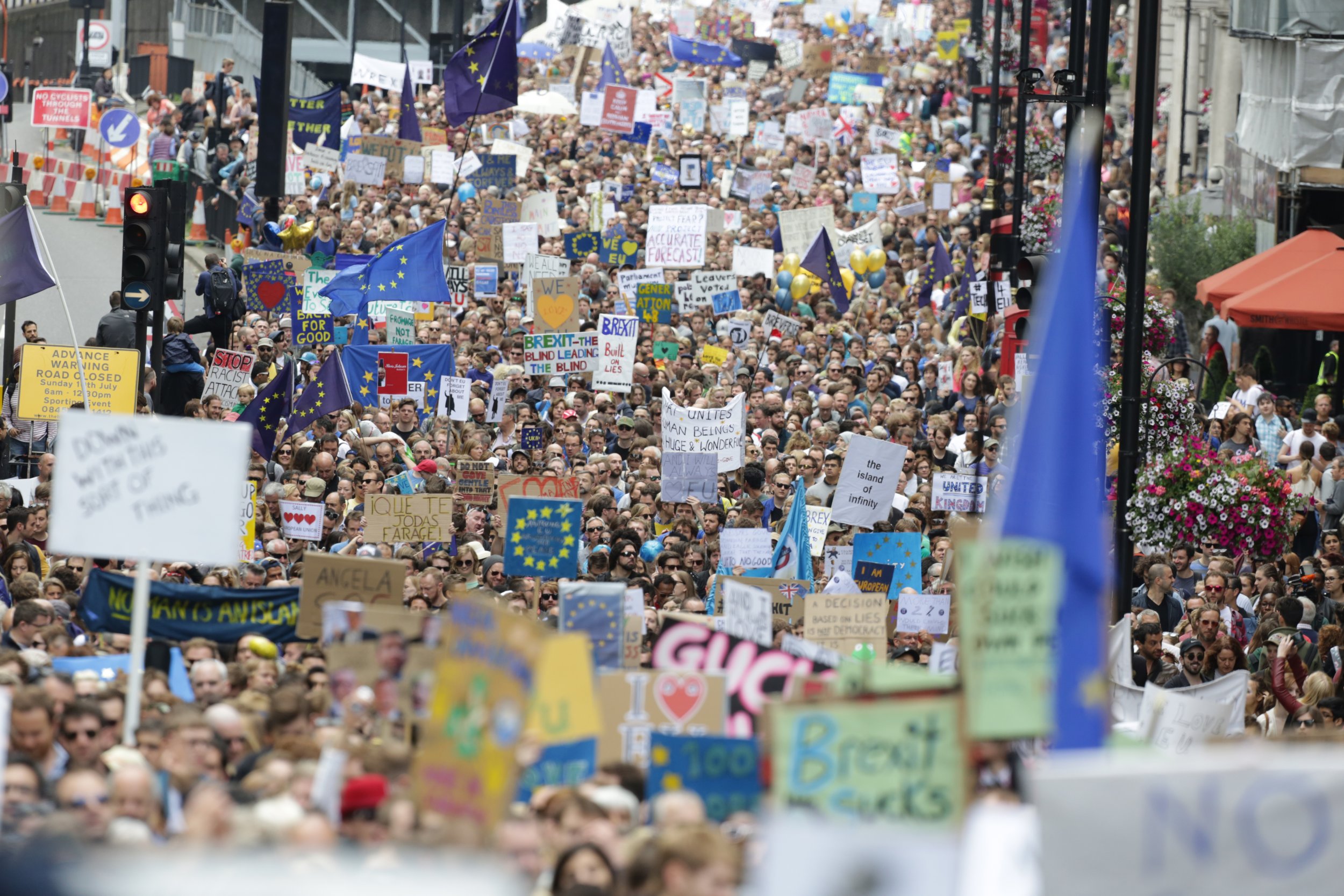 In the days that followed Britain's EU referendum, many speculated that the U.K. was suffering from "Bregret;" Leave voters wishing they voted differently. Mournful interviews filled the broadcast news, with sad Brexiters lamenting that if only they'd known what would happen, they wouldn't have made the choice.
But a poll released Thursday suggests this was just a temporary wobble, if it was ever really there.
Data from a YouGov survey shows that 46 percent of Britons think that voting to leave the EU was the "right decision," while just 42 percent think it was the wrong move. The remaining 12 percent do not know.
The survey comes as much of the post-Brexit political instability has calmed, with new Prime Minister Theresa May in office and her government working towards beginning negotiations with the rest of the EU.
But some economic indicators continue to be bleak, with indicators released by Markit suggesting there is a risk of recession.
And even as Britain comes to terms with Brexit, it seems the rest of Europe is still grieving.
A separate survey released Thursday by Ipsos Mori found that 58 percent of people in EU countries think the vote was the wrong decision for the EU, 55 percent think it was the wrong decision for Britain and 50 percent think it was the wrong decision for their own country.
Some 53 percent of people in the nine EU countries surveyed by Ipsos think that Brexit will have a negative impact on the EU's economy, 54 percent think the leave vote will make the EU weaker, and 47 percent believe that it will reduce the EU's influence on the world stage.