European Parliament Warns U.K. Could be Heading for 'Hardest of Brexits'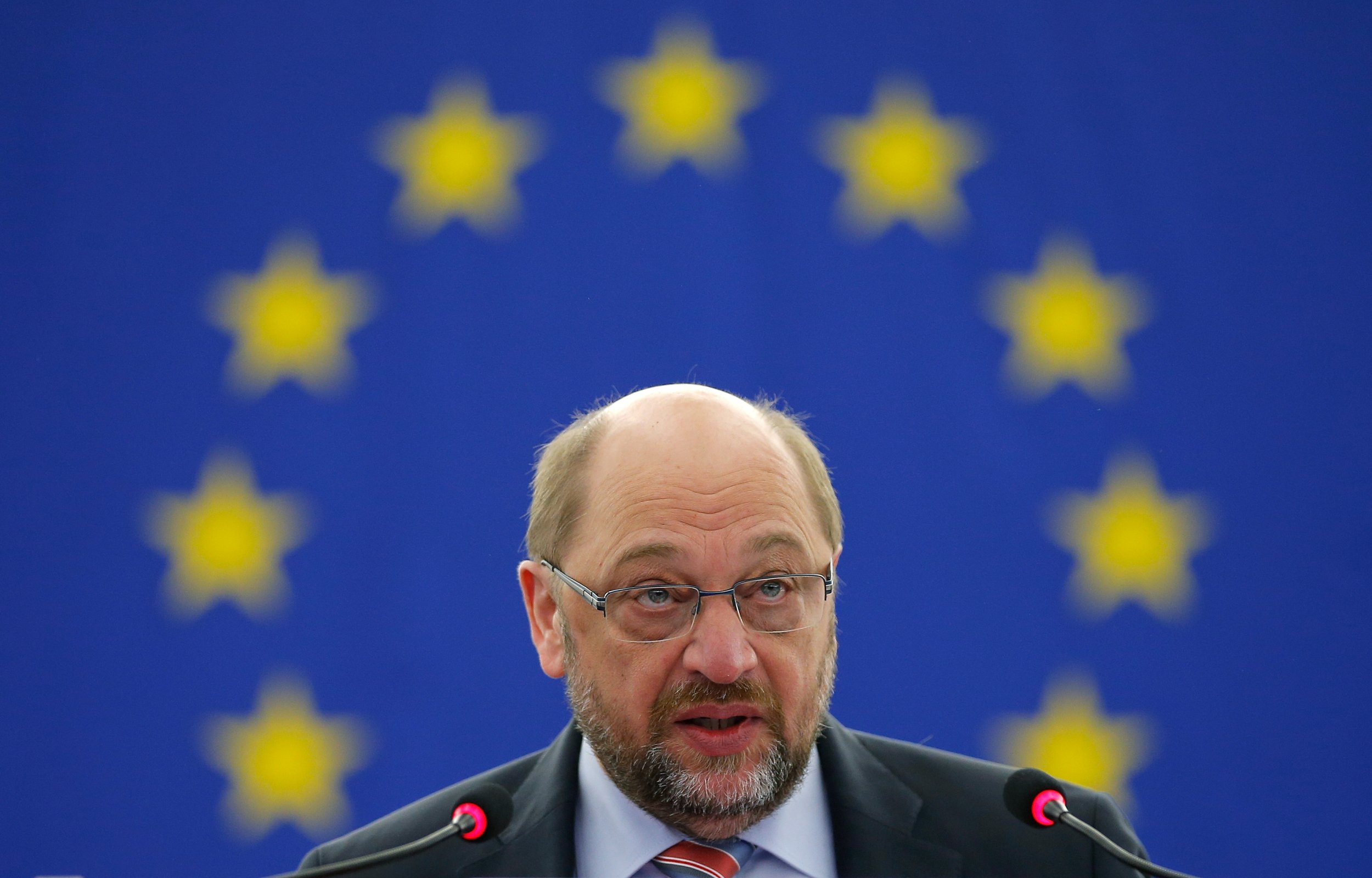 The European Parliament has warned the EU it is heading for "the very hardest of Brexits" if lawmakers are not more involved in negotiations on the U.K.'s departure.
The Parliament's President Martin Schulz said that Members of the European Parliament (MEPs) had only a "secondary role" in Brexit negotiations.
He warned that any deal struck between the EU and the U.K. would ultimately have to be approved by the Parliament.
As such, if MEPs' wishes are not taken into account, a final deal could be rejected at the last minute with no time to create a new one in the two-year period negotiations are limited to.
That, said Schulz, would mean Britain leaving the EU with no deal—the "very hardest of Brexits"—which would be "to the detriment of everybody."
Schulz's comments came in a letter to European Council chief Donald Tusk.
At present, the European Parliament does have an advisory role in negotiations and it has appointed a chief negotiator, Guy Verhofstadt.
But in practice, Verhofstadt has far less power than the European Commission's chief negotiator Michel Barnier, a former French minister and European commissioner who will be leading the talks for Brussels.
Schulz's comments highlight the many democratic hurdles over which negotiators will need to jump in the late stages of the Brexit process. As well as the European Parliament's signoff, the final deal may need to be approved by up to 39 national parliamentary chambers.