Anti-EU Camp Welcomes Cameron's EU Vote Decision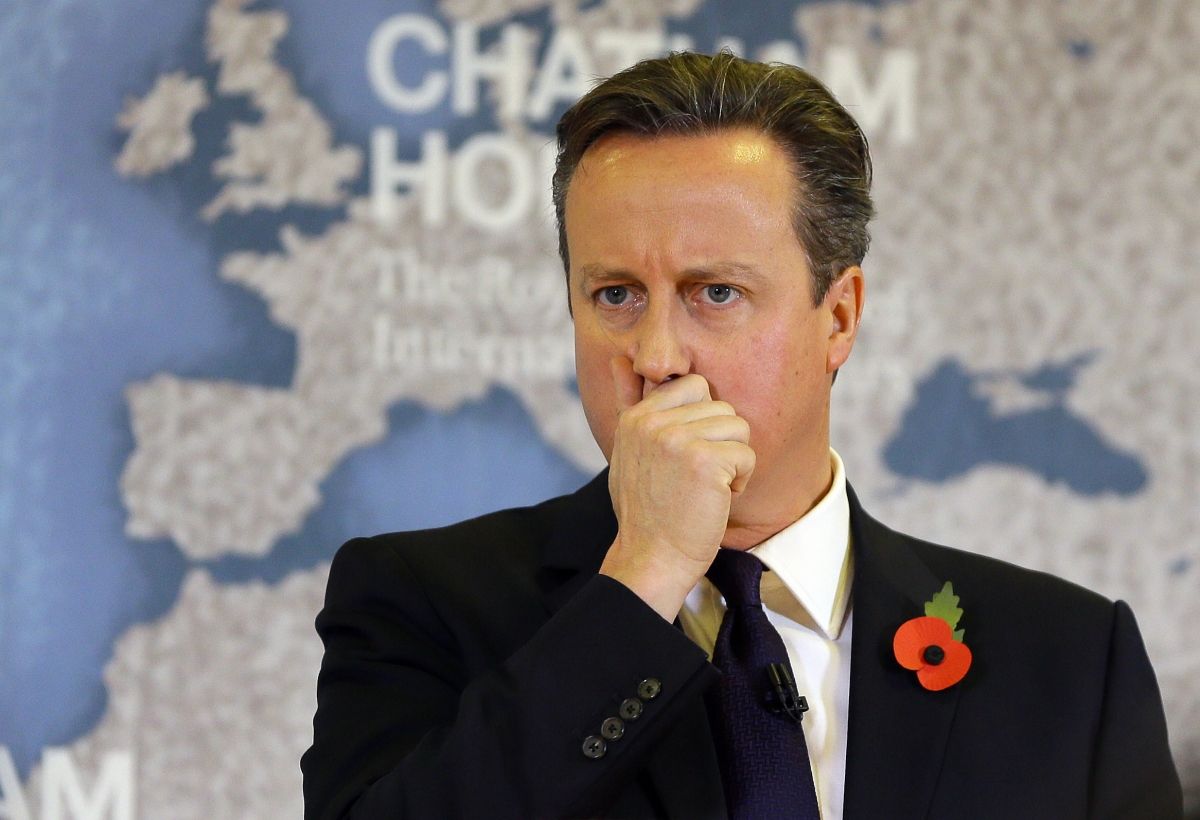 Campaigners pushing for the U.K. to leave the European Union have welcomed an expected announcement that British ministers will be free to campaign for a British exit from the union.
In parliament today, Prime Minister David Cameron is expected to say that he will allow ministers to make a choice as to whether the country should leave or remain in the EU. Usually the British cabinet is bound by "collective responsibility," which prevents them taking opposing positions on government policy.
Sources in the prime minister's office stressed that collective responsibility remains in place until Cameron completes his renegotiation of the terms of Britain's EU membership. In the run-up to the referendum Cameron is seeking reforms over corporate regulation, the power of national parliaments, the status of non-Euro nations, access to U.K. welfare benefits for E.U. migrants and a raft of other issues.
Cameron is hoping to negotiate a package of reforms which will prevent Britain being sucked into a closer relationship with other member states and will soothe public concerns about the union ahead of the referendum.
Matthew Elliott, Chief Executive of Vote Leave, one of the two most prominent campaigns for a British exit—or Brexit—said in a statement: "We welcome the Prime Minister's decision to allow ministers to campaign openly in the referendum. We hope that many ministers will speak out honestly about how much of their jobs are now really controlled by Brussels, not by the votes of the British public."
Leave.EU, the other major Brexit campaign, said: " We welcome the news that ministers will be allowed to campaign with their conscience in the referendum," but added, "It will be ordinary people such as nurses, taxi drivers and small business owners that need to have their voices heard in this debate."
Some members of Cameron's cabinet are known to hold Eurosceptic views. Iain Duncan Smith, the Work and Pensions Secretary, has a long history of resisting the EU. He was one of the so-called "bastards" who rebelled against then-Prime Minister John Major on votes over the Maastricht Bill (which sought to implement the Maastricht Treaty in British law) in 1992 and 1993. Justice Secretary Michael Gove said in 2013 that he would vote to leave the EU if a referendum was held then. Home Secretary Theresa May has refused to rule out leading the campaign for Britain to leave.
Oliver Letwin, the Chancellor of the Duchy of Lancaster, and Priti Patel, the employment minister, are among others in Cameron's top team who have previously made Eurosceptic comments in public.
It is unclear at this stage how different ministers will choose to campaign in the forthcoming referendum.
In December, Cameron hinted that a referendum could take place as early as this summer.