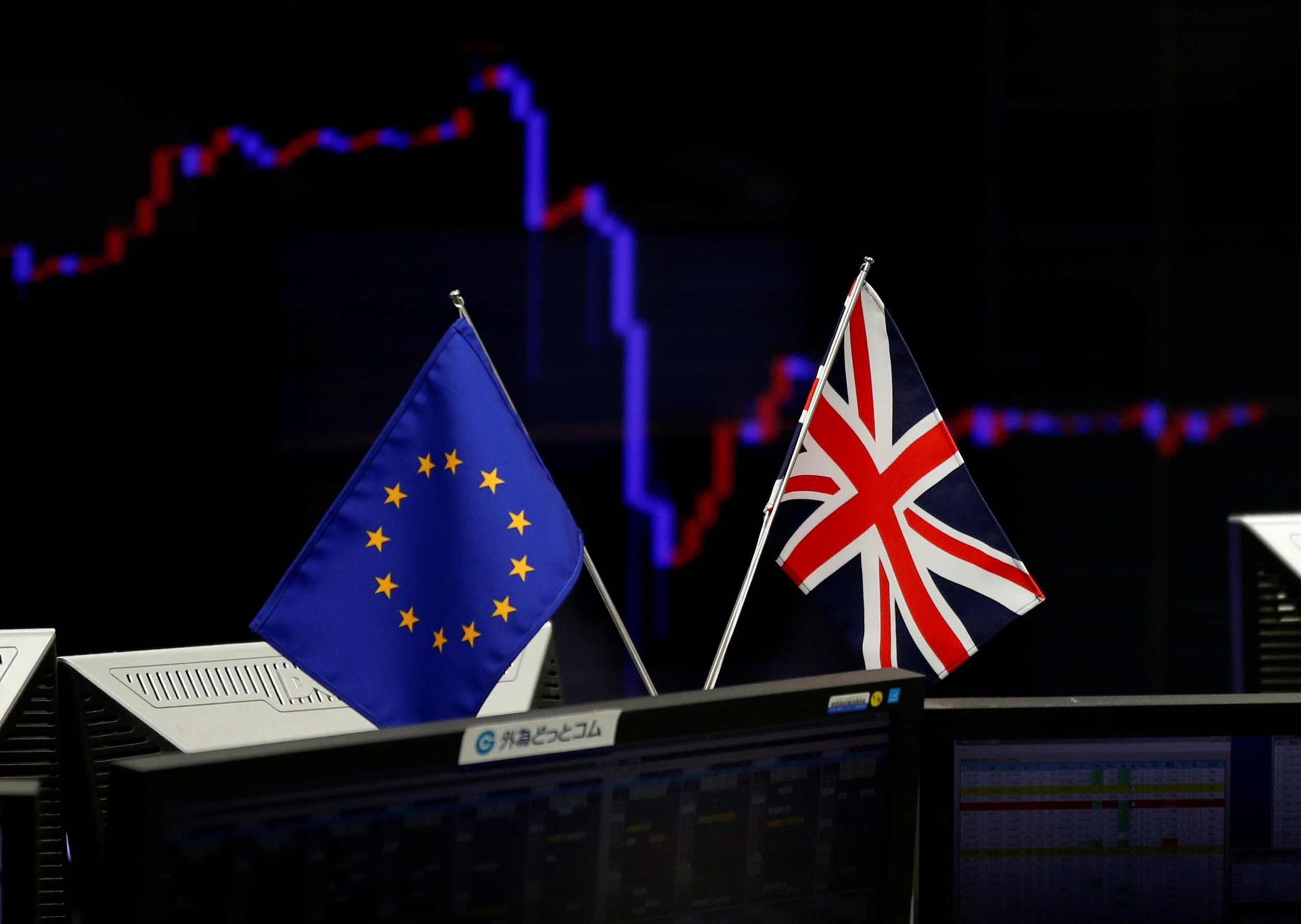 This week, one arm of the British government's post-Brexit outreach strategy extends to Singapore. A mission organized by the Department for International Trade, one of two new bodies set up by Theresa May to handle the U.K.'s post-Brexit future, is heading to the Asian city-state, bringing in tow nine companies from Britain's booming FinTech (financial technology) sector, as well as Simon Kirby, a Treasury minister.
The government is pitching it as a landmark event. But this is just the first round in a long fight. Brexit could well mean an end to the free movement of people from Europe—something highly prized by talent-hungry technology businesses—and could threaten the "passporting" rights that allow British financial services businesses to ply their trade throughout the bloc. It has some work to do to keep the sector strong.
"There's a lot at stake here," says Russ Shaw, founder of Tech London Advocates, an industry lobby group.
He's right. In 2014, then chancellor George Osborne announced a push to make London "the FinTech capital of the world." The British FinTech sector represented £6.6 billion in revenue in 2015, and attracted £524m in investment. FinTech produces more billion-dollar-valued startups than any other segment in the U.K.
That makes it valuable, not only in terms of pure economics, but also in a "soft power" sense; one gripe about other parts of the U.K.'s wider tech sector is that it's strong on entrepreneurial verve, but weak on high-value powerhouses. Drawing on talent, capital and demand from Britain's long-established financial services sector, FinTech has represented a bridge between the new, entrepreneurial business world and Britain's traditional strengths.
But now, like everybody else, FinTech businesses are waiting to find out what Brexit means for Britain. They do so with some trepidation: of 12 leading FinTech companies that Newsweek surveyed for this piece, all but one were concerned about the referendum vote's impact on their business, and 10 rated the continuation of passporting rights as either vital or important for their future success. Most interviewees we spoke to mentioned liberal immigration policies as being important to the sector.
It's time, says Ben Brabyn, head of level 39, Europe's largest FinTech accelerator, for the government to make a move. May's administration cannot yet, he accepts, give detailed public commitments about its negotiating strategy. "What it can do," he says, "is dedicate significant effort to demonstration of intent." He cites the example of Nissan, the car manufacturer, which announced a new phase of U.K. production after being given "support and assurances" from the government in early November about its strategy for a post-Brexit deal.
Westminster has yet to do the same for FinTech, or even for financial services more broadly, and some businesses are starting to get impatient. David Mercer, CEO of foreign exchange trading platform LMAX Exchange, is threatening to get a regulatory licence in Ireland unless the government preserves U.K. passporting rights. "To be honest, maybe I'm just naive, [but] I thought [financial services] would be number one on their priority list," he tells Newsweek. "I just think it's one of another hundred priorities is the message I'm getting. I don't think it's good enough." Not only his company but much bigger ones are making plans to move people to Europe, he says, and there are entreaties coming from other EU nations.
But Ratesetter, a peer-to-peer lending platform and one of the businesses joining the Singapore trade mission, is more optimistic. "Life's a bit short for feeling miserable," co-founder Pete Behrens says. His business, like most FinTech firms, is young, nimble and entrepreneurial, and can find a way to thrive in post-Brexit U.K. whatever the outcome of negotiations.
There's some reason to think the rest of the sector should share his optimism; a 2016 U.K. government analysis identified favorable government policy and access to talent as the two major factors supporting the British FinTech sector's success. The first has no direct reason to change after Brexit, while the second could be assured, if not by promises on freedom of movement, then at least with assurances that high-skilled tech workers will face few barriers to entering the U.K.
Paul Rippon, deputy CEO of Monzo Bank, went to a roundtable on the future of FinTech at the U.K. Treasury earlier this month, where one fellow attendee summed it up in simple terms: despite all the uncertainty and the possibility of moving, they said: "We're still here."
"That entrepreneurial spirit and that real power that's been built up at the moment, I think it will continue," says Rippon. There's no guarantee, however, many interviewees said, that this will remain forever. "Once it's gone, it's gone," LMAX Exchange CEO Mercer says of Britain's FinTech sector.
The government may have a little time to do so, but it only has one chance to stop that happening.