After Brexit, Frexit? Poll Shows French Want a Referendum Too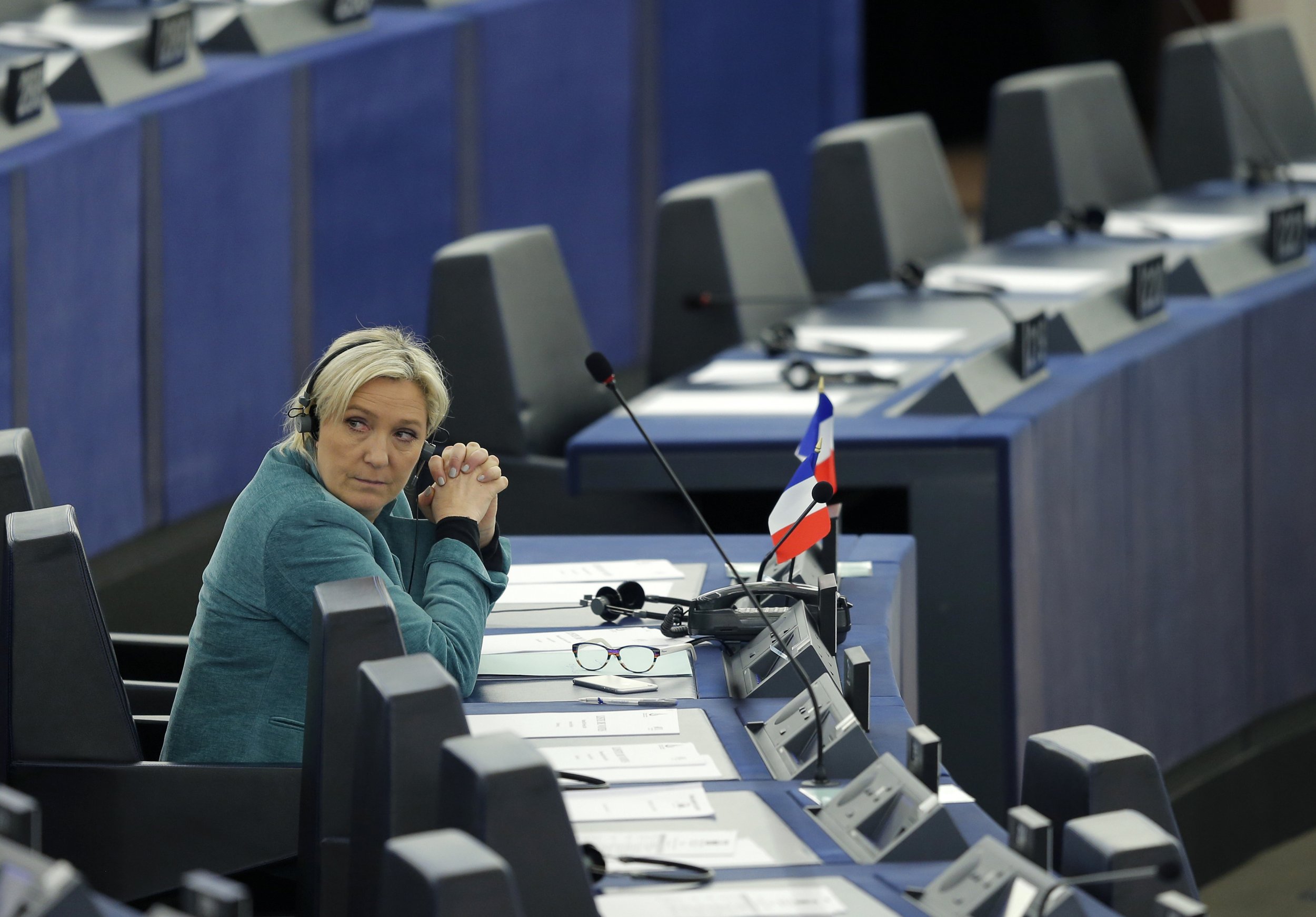 First, there was Brexit—the possibility of Britain leaving the European Union in its upcoming membership referendum. Then there was Czech Prime Minister Bohuslav Sobotka's irresistible coinage of Czexit to warn of knock-on referenda elsewhere in the EU. Now, a new poll suggests that we could be dealing with the threat of Frexit, Swexit, Gerxit and Spexit in the not-too-distant future.
Research from Edinburgh University shows that 53 percent of French would like to hold their own vote on EU membership, and in Spain, Germany and Sweden more people are in favor of doing so than are opposed.
Marine le Pen, leader of the hard-right Euroskeptic party Front National, which wants France to hold an EU referendum, welcomed the research in a blog post, saying French demands for a referendum were "extremely encouraging."
The report says the outcome of such a referendum in Germany and Spain would likely be "a firm affirmation of EU membership." But the researchers found that in France and Sweden, less than 50 percent of respondents would vote to remain in the EU.
The report also cautions that desire for a referendum in a country does not necessarily indicate that a majority hold Euroskeptic views. "Euroskeptics who think that a referendum would result in their side losing the argument may think holding a referendum poses too high a risk," the report says. "Conversely, in countries where there is a growing Euroskepticism, those who are more pro-EU might want a referendum to deliver a national verdict on the issue, hoping to settle it."
The researchers also found that other European countries are divided on the contentious issue of Britain's ongoing membership of the "single market" if it were to leave Europe. Only a quarter of French respondents thought that the U.K. should stay part of the trading bloc and many Swedes remain undecided, but almost half of Germans back Britain's continued access.