Brexit: German Minister Urges EU to Avoid 'Depression and Paralysis'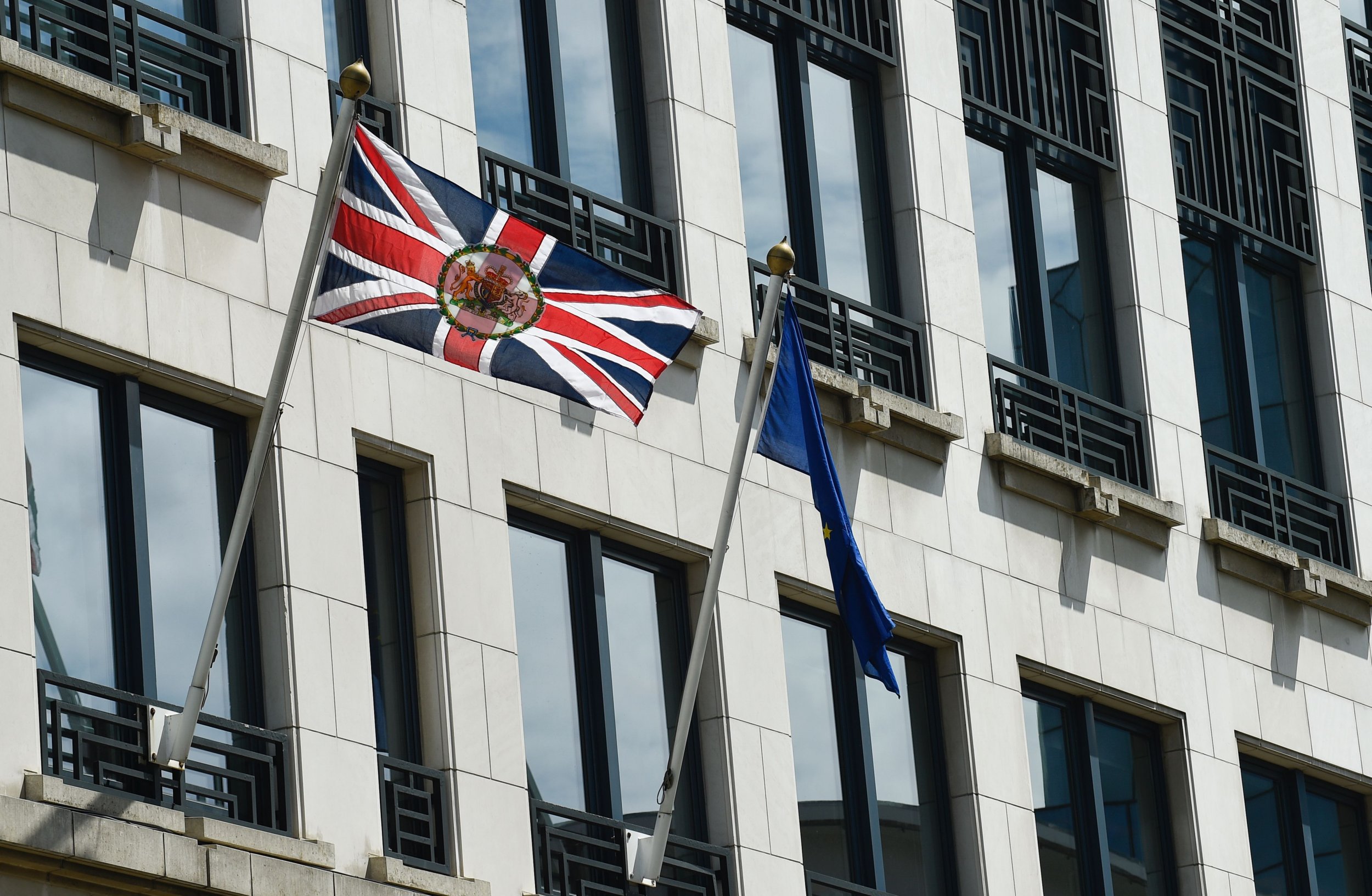 Germany's foreign minister has urged the rest of the European Union not to fall into "depression and paralysis" following the U.K.'s decision to leave the continental bloc.
Frank-Walter Steinmeier made the comments when arriving for a meeting of the six EU founder countries in Berlin on Saturday, the BBC reported. The six countries are Germany, France, Italy, Belgium, Luxembourg and the Netherlands, which came together in the 1950s in a trade-based organization that served as the precursor to the EU, the European Steel and Coal Community.
The urgent meeting was called following the U.K.'s vote in favor of leaving the EU by 52 percent to 48 percent. The vote led to British Prime Minister David Cameron saying he would resign by October, leaving the task of invoking Article 50 of the Lisbon Treaty and negotiating Britain's exit from the EU to his successor.
Saturday's meeting will likely focus on how to speed up the Brexit process and dissuade other EU member states from holding their own referendums on membership. After the Brexit result became clear, anti-EU parties in several EU countries—including Marine Le Pen's Front National in France and Geert Wilders' Dutch Party for Freedom—immediately called for referendums in their own nations.
Leaders of the official Leave campaign in the U.K., including Conservative MP Boris Johnson—who is widely tipped as the favorite to replace Cameron as prime minister—have said there is no need to rush the process. Once Article 50 is invoked, the U.K. will have two years to resolve the parameters of its new relationship with the EU.
But senior EU officials have said the so-called divorce process must begin immediately in order to curtail further uncertainty in the bloc. European Commission President Jean-Claude Juncker told German broadcaster ARD that "it doesn't make any sense to wait until October" to begin negotiations and said he would like to "get started immediately." Martin Schulz, the president of the European Parliament, said that "uncertainty is the opposite of what we need" and that he was disappointed that "a whole continent is taken hostage because of an internal fight in the [Conservative] party."
Cameron is due to hold talks with EU officials on Tuesday, with the first summit of EU leaders without British representation to be held on Wednesday.