Would Brexit Cause Higher Mobile Roaming Charges?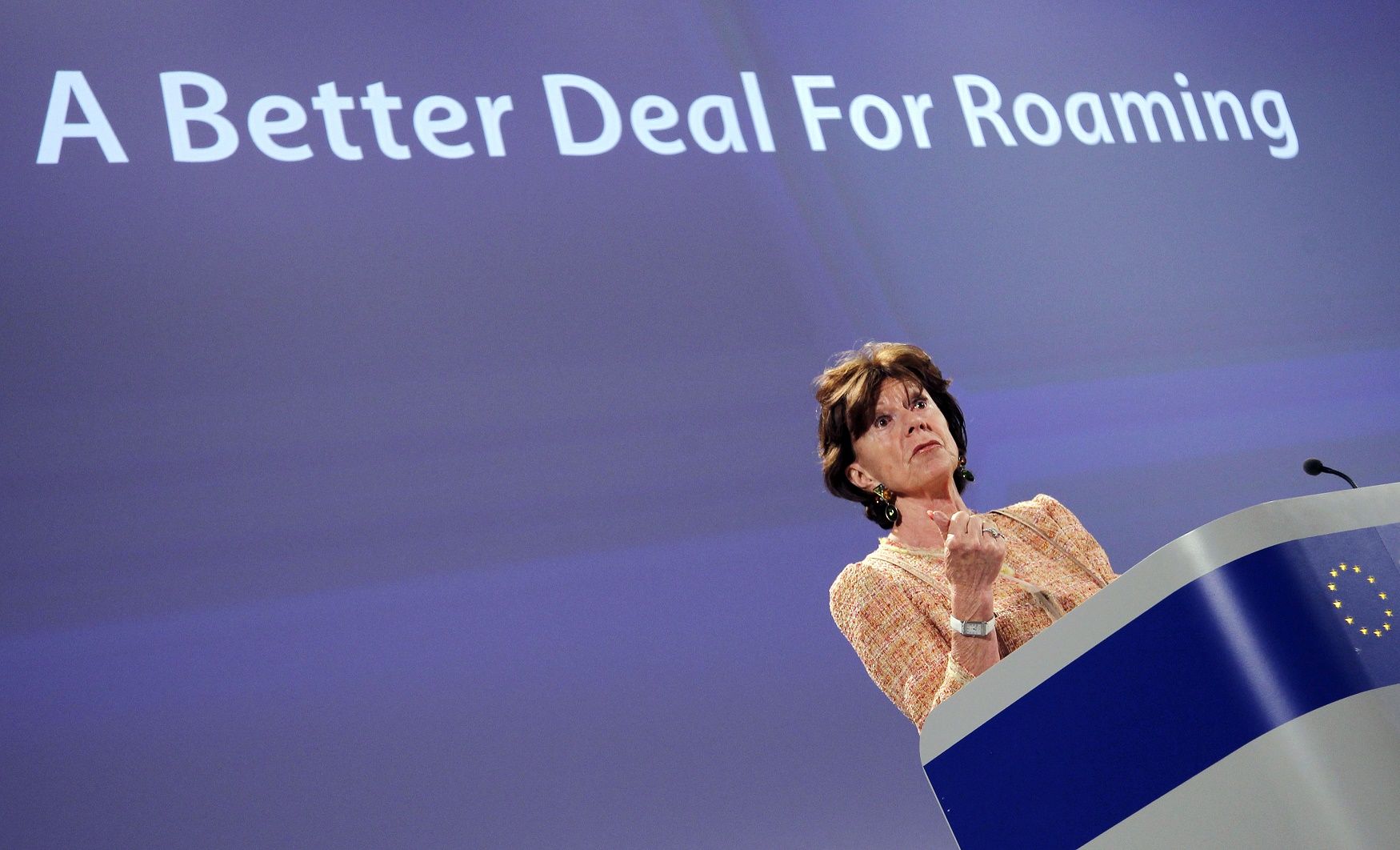 This time next year, citizens of the European Union will be able to travel between member states without having to worry about mobile roaming charges. Legislation pushed through by Members of the European Parliament last year to end "rip-off roaming fees" was described at the time by Liberal Democrat MEP Catherine Bearder as "a massive win for British consumers," but this could be about to change.
The U.K.'s referendum on whether to stay in the EU on Thursday, June 23, could put the U.K. back to the beginning of a 10-year battle to curb the cost of mobile connectivity while abroad.
As it stands, U.K. networks have to adhere to EU caps on roaming charges, meaning calls can not be charged more than €0.05 (£0.04) per minute, texts no more than €0.02 and data no more than €0.05 per megabyte. Leaving the EU would mean U.K. networks could effectively charge their customers whatever they want.
Regardless of whether the U.K. votes to leave or to stay, roaming charges for customers in the country will be abolished on June 15, 2017. This is thanks to Article 50 of the Treaty on European Union, which states that any country seeking to leave the EU will remain subject to treaties and laws for a period of two years following any decision to exit. Voting "Remain" would see the charges permanently abolished; voting "Leave" would likely see these charges reintroduced after a year or so.
Indeed, the Remain camp has highlighted this issue as part of its campaign, claiming customers could face significantly higher charges if the U.K. decides to leave.
U.K. carriers have been unwilling to say what effect a Brexit would have for their customers, with O2 saying it's "too early to predict" what might happen; Vodafone saying it would do "what is right for our customers"; EE saying that the U.K.'s membership of the EU has allowed it to "offer our customers lower charges;" and Three declining to comment.
Likewise, the EU has declined to speculate on potential outcomes of the referendum, stating only that customers across Europe had benefitted considerably from being part of the single market.
"Since the Commission first took action on roaming charges in 2007, consumers have seen the cost of calls, SMS and data roaming reduced by over 80 percent," a spokesperson tells Newsweek.
Regardless of their reluctance to discuss a potential Brexit, telecoms experts suggest that both businesses and consumers will be negatively impacted. The question will be: how badly?
"Ostensibly, the U.K. telecoms market may not be as affected by a Brexit scenario as other industries, primarily because consumers engage with operators at a national level, while there is little in the way of trade in telecoms products that would have a substantial impact on levels of imports and exports," research from the Economist Intelligence Unit (EIU) states.
The EIU's report states that competition between networks may be beneficial in the event of Brexit, though for this to be achieved, "a significant number of commercial agreements" would first need to be made.
A report from the Association of British Travel Agents at Deloitte also suggests that a vote to leave would be bad for U.K. consumers, but concludes: "No one knows for certain what a post-EU U.K. would look like."