Brexit Will Change the EU's Whole Identity—and We Need to Start Paying Attention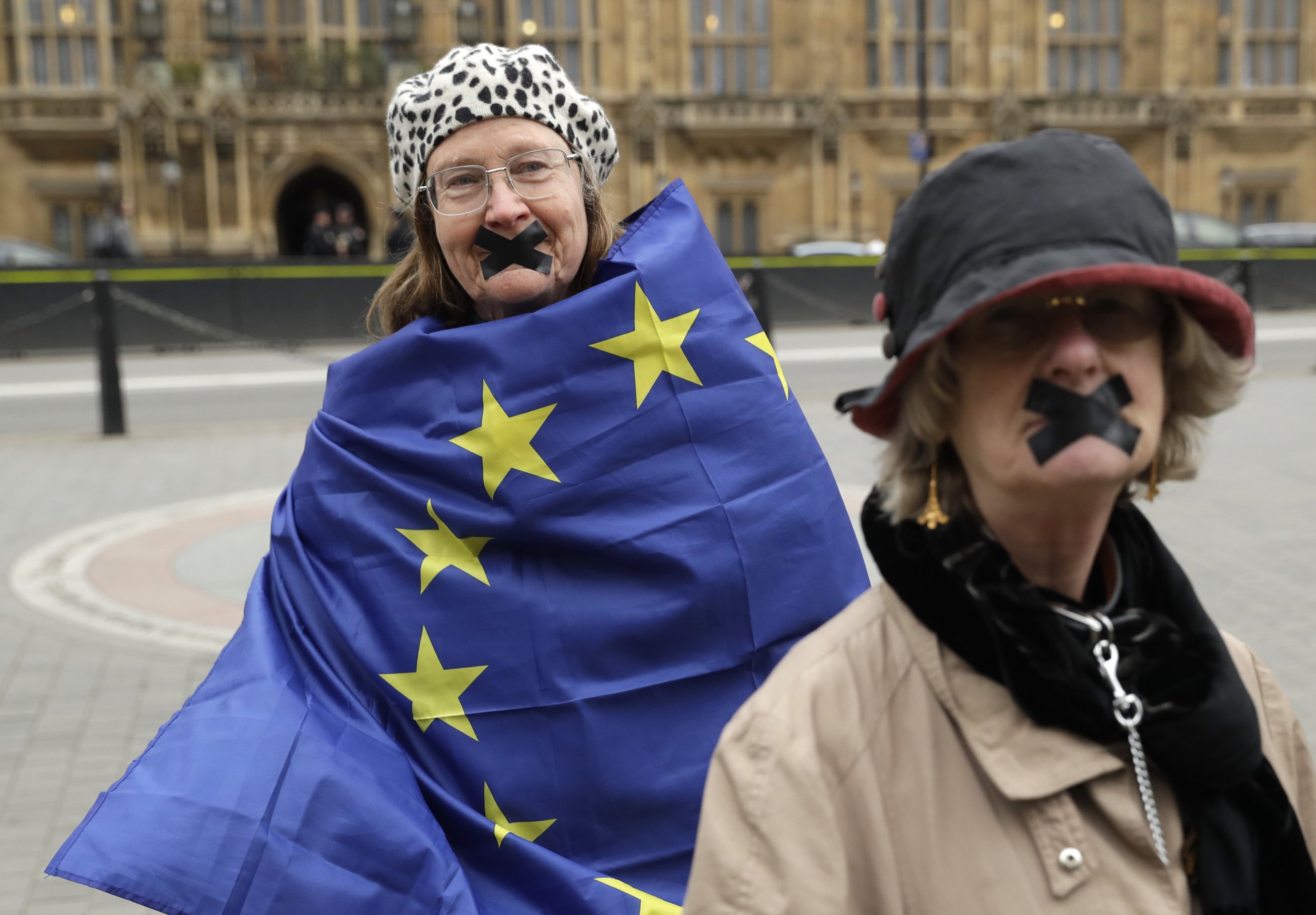 The leaders of the EU's remaining 27 states meet Saturday for a special Brexit summit without U.K. Prime Minister Theresa May. The meeting will seek to set Europe's direction in forthcoming divorce talks with the United Kingdom by formally approving negotiating guidelines put forward by European Council President Donald Tusk in March.
The EU summit, which comes after the British government triggered Article 50 on March 20, heralds the formal start of the second phase of the long-running Brexit saga. Should the EU 27 formally adopt the Brexit guidelines, the European Commission will begin to flesh them out, with a view to developing more detailed negotiating directives to be approved at the end of May.
Related: Read Theresa May's letter to the European Council president triggering Britain's exit from the EU
It's a reminder that, the best part of a year after the U.K.'s referendum on EU membership, the real negotiating action over Brexit is only just about to begin. And when it does in coming weeks, attention will shift away from the U.K.'s own internal discussions over Brexit, to discussions both between the EU and United Kingdom, but also within the remaining EU countries too as they works out the bloc's post-Brexit identity. And while often overlooked, how the EU changes because of the U.K.'s departure could potentially be the most important outcome of last June's ballot.
The forthcoming negotiations between the United Kingdom and the EU include key elements of what could prove to be the most complex ever peacetime negotiation that Britain has ever undertaken. And collectively, what these discussions point to is the growing likelihood that the United Kingdom is moving not only towards a hard exit from the EU, but potentially a disorderly, hard Brexit that could lead to no overall agreements agreed between the parties.
The negotiations cover multiple areas, including the contours of any U.K. exit deal agreed with the EU; Brexit transitional arrangements; and the parameters of the newly defined U.K.-EU relationship. This is a massive agenda, and the most definitive statement yet from Brussels came from the EU Commission's Chief Negotiator Michel Barnier, who met with May in London on Wednesday, when he said that any exit deal should be reached by October 2018.
This suggests the window for formal negotiations is extremely tight; Barnier has also then proposed four to five months for ratification. This timetable, which could get extended beyond two years if all 27 remaining member states agree, is especially short given that it's unlikely that fundamental decisions can be taken until after the German elections in September.
The limited timeframes offered by the Article 50 process has led May to suggest an "implementation phase" to help smooth Brexit. Such a period would help give time to transition to new political and regulatory frameworks, although some, including former United Kingdom Independence Party leader Nigel Farage have slammed this option as "backsliding."
Barnier has said that he is open to the idea of an implementation phase. However, he has also declared that "until we know what the intentions of a request from the United Kingdom are, what they would like and what they are prepared to accept with this new partnership, it's going to be difficult to talk about a transitional period."
Key elements of any exit deal will include issues such as the legal status of EU and U.K. citizens going forward in each other's jurisdictions, and Britain's EU "divorce bill." This latter issue alone has the potential to wreck negotiations—the EU has in excess of 300 billion euros of shared liabilities across the member states and Brussels wants the United Kingdom to pay its share of this before it leaves, which could be tens of billions.
Complicated as this exit agreement might prove, it could be more straightforward than agreeing specifics of a deal defining the new U.K.-EU relationship. May said on January 17 she does not want to keep "bits of the EU," but would like a "bold, ambitious free trade agreement" with "the freest possible trade on goods and services;" a new customs agreement that would allow for "tariff-free trade with Europe and cross-border trade that is frictionless as possible." At the same time, she aims to take back full control of immigration policy, and end the European Court of Justice's jurisdiction in the United Kingdom.
It is very unclear whether these negotiating demands can be met by the EU especially in the context of the two year timeframe of Article 50. Much is beyond May's power, and depends on whether the remaining 27 EU states will offer outlines of such a deal on attractive enough terms.
Tusk has said that her landmark Brexit speech in January showed she is becoming "more realistic" about some of the trade-offs that will be necessary in the negotiations. Much could now depend on the flexibility of both sides. For instance, the U.K.'s Secretary of State for Brexit, David Davis, has said the government would consider making a continuing EU financial contribution to "get the best possible access for goods and services to the European market."
Even with goodwill from both sides, Lord Kerr of Kinlochard, the author of the Article 50 clause, has said that there is at least a one in three chance that no overall agreement will emerge. Moreover, given the likely differences between EU and U.K. positions, he also assesses only a 50 percent likelihood of an orderly Brexit within a two-year timeframe.
The stakes are therefore huge and historic—for both the United Kingdom and the EU—not least because both could be damaged by a disorderly Brexit. Delivering a smoother departure needs a clear, coherent strategy and thinking so that all parties can move toward a new constructive partnership. At a time of major global geopolitical turbulence, that's what Europe and Britain need most of all.
Andrew Hammond is an Associate at LSE IDEAS at the London School of Economics
Brexit Will Change the EU's Whole Identity—and We Need to Start Paying Attention | Opinion