Osborne: U.K. Government Not Planning Immigration Pledge As Brexit Looms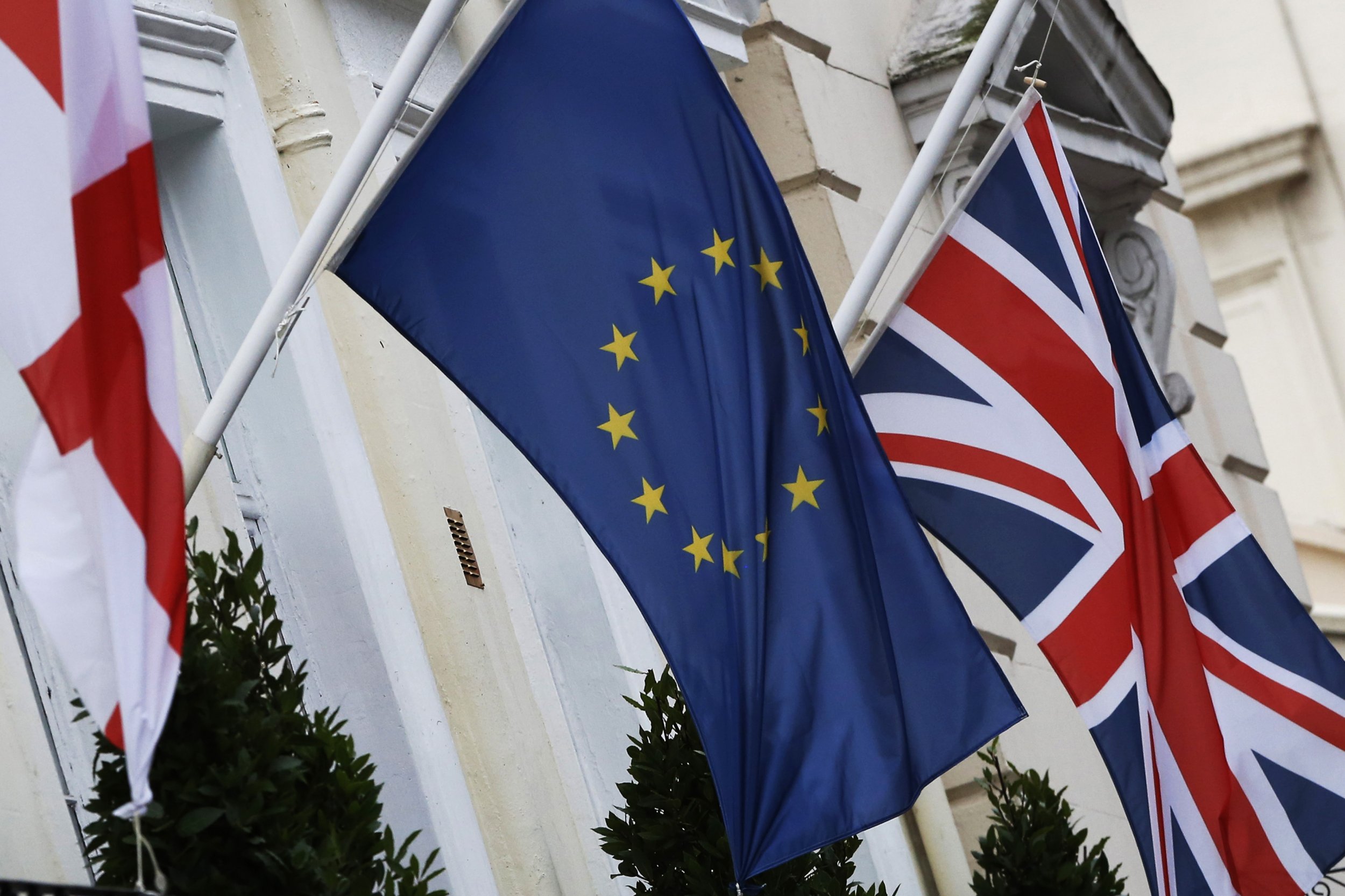 Britain's Chancellor George Osborne has denied the government is considering a last-ditch pledge on EU immigration as his "Remain" campaign languishes in the polls.
A senior Remain campaign source told The Guardian: "If I said this was not being looked at it, you would not believe me, given where we are in the polls." The paper reported that sources in the prime minister's office are discussing the issue, but are concerned that a last minute pledge might not be credible or achievable.
But asked on BBC Radio 4's Today program whether such plans were in the pipeline, Osborne said: "The short answer is no, because we have a plan and the plan is to restrict the welfare that people get when they come to this country, so you don't get out until you put in."
Freedom of movement of people, one of the EU's fundamental principles that gives citizens of member states the right to live and work in other member states, is at the center of the debate ahead of Britain's referendum on membership of the bloc on June 23.
Many businesses cite it as crucial for staffing, and millions of Britons take advantage of it to travel overseas themselves. But the leave campaign has tapped into voters' fears about high net migration into Britain, which currently sits above 300,000 a year despite a pledge to reduce it to the tens of thousands.
In Cameron's renegotiation of Britain's EU membership, he only managed to achieve small immigration reforms, focused on restricting the benefits that EU migrants are allowed to claim in Britain. Given the Leave campaign's consistent lead in recent polls, voters do not appear to find it convincing.
Britain will take on the rotating presidency of the EU in 2017, meaning Cameron may have a chance then to push for further reform.
On Tuesday, even senior figures in the more pro-immigration opposition Labour Party suggested that further reforms to freedom of movement might be necessary.
In an interview with the BBC, Labour Deputy Leader Tom Watson said: "With freedom of movement, it's one issue that's coming up on the doorstep.
"So, to me, it's inevitable that whoever wins the next general election will have to make it their negotiating position when it comes to future European reform, and David Cameron has the opportunity to do that as prime minister now if he makes it the priority for Britain's leadership of the presidency of the EU next year."