Theresa May's India Mission Shows Brand Britain Is Losing Its Edge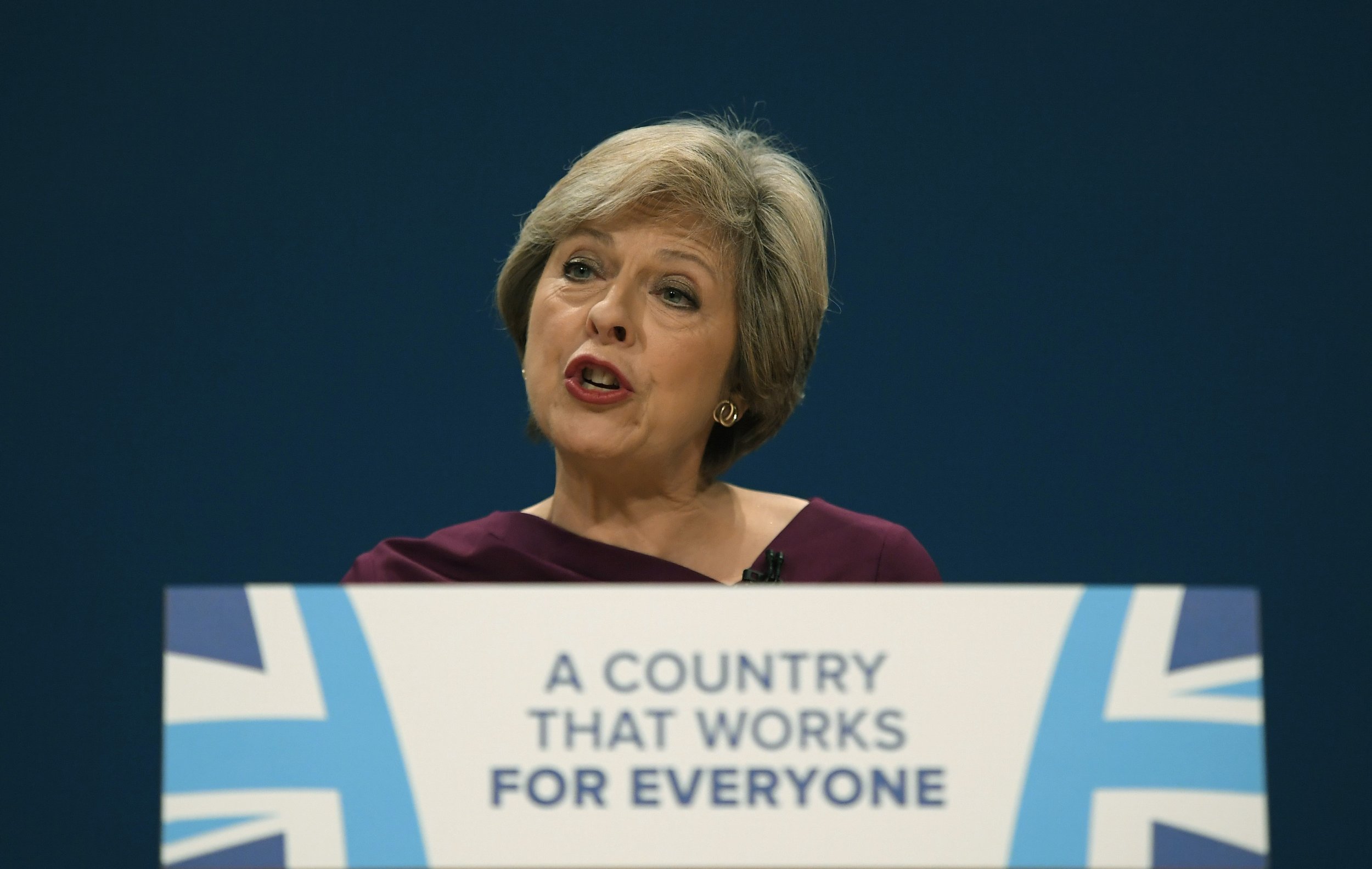 You've heard about the single-issue party. But what about the single-issue nation? Over four months have passed since the EU referendum and the Brexit cloud hangs heavy across our political and business landscape.
Take Theresa May's trade mission to India. A year ago this would have been a business as usual bilateral on global trade and growth. But Brexit changes that. These days, every encounter with a foreign government becomes its own referendum on Britain's place in the world. Under the microscope this time was immigration and fighting the perception that the U.K. has closed its face to the world. Next time it could be anything from tariffs to trade deals, from the rights of EU workers to residency rights. It's all part of the Brexit backwash.
At home, a climate of business confidence has been disturbed by a tidal wave of uncertainty. Forget Brangelina: Brexit has been the biggest divorce story in town. And it goes beyond big business. This is a break-up that threatens to become a damaging rupture with Britain's recent economic past.
The signs are that over three decades of economic liberalism could give way to parochialism and protectionism. As in any divorce proceeding, the battle lines are being drawn on a field of differing interpretations. What do we actually mean by Brexit? What did the 52 percent really vote for? Will the political urge to bring down immigration override the economic concerns about what that would mean for businesses' access to talent? For the U.K.'s business community — that had been riding high on record levels of start-up creation and a string of high growth success stories — Brexit has slammed on the brakes of collective confidence. The surveys make for mostly grim reading: business confidence at a five-year low, half of small businesses pessimistic and a 27 percent decline in SME optimism about their own prospects.
Get your unlimited Newsweek trial >
The rot of uncertainty threatens to set in, eroding confidence, investment and decision making. Yet beyond the short-term fluctuations of sentiment, currency and the markets, there is a bigger uncertainty clouding our business and economic landscape. A question bigger even than what the Brexit deal will eventually look like.
That is, what economic path are we choosing to follow as a nation? What is the essential brand promise of U.K. plc? In the living memory of most people doing business today, that promise has been about freedom: free enterprise, free trade and free markets. The message has gone out, loudly and consistently: come to Britain to set up shop, invest and do business.
It has not been a perfect system — too favorable to entrenched advantage and not favorable enough to equality of opportunity. Yet for its flaws, our essentially open and liberal outlook has been the bedrock of Britain's rise from its extended post-war malaise to one of the world's largest and most important economies. Now, the fundamental assumptions underpinning that success are being threatened. What was open, many would now see closed. What was free, many would now see controlled. The governing assumption that business can be a force for good seems to be shifting again to the perception that all profit is profiteering. It has more than a whiff of 1970s-style socialism about it.
Among the many entrepreneurs I meet in my day-to-day work, there is growing concern that the necessary focus on grassroots growth culture has faltered in the face of the Brexit monolith; that the government has perhaps taken its eye off the ball when it comes to supporting wealth creation; and that Brand Britain is perhaps not cutting through as it once did. Business owners are a robust group, but a little encouragement goes a long way, and negative signals risk creating the conditions for negative outcomes.
Get your unlimited Newsweek trial >
Above all, the single-issue mandate of Brexit threatens to turn our national outlook inwards, at the very moment when it has never been more important that we look outwards. If you want to know where tomorrow's growth is coming from, recognize that 40 percent of U.S. GDP depends on companies that did not exist at the turn of the millennium. Recognize that, according to one projection, two-thirds of the companies that will make up the S&P 500 Index in a decade's time do not yet exist. Recognize that valuations running into hundreds of billions of dollars reside in companies created in the last decade alone.
The world around us is changing at a dizzying pace — or, as one business founder put it to me, in "dog years." It's a change that is defined by the global agglomeration of talent, capital and ideas. Britain has wanted to be at that party and actively sought the global opportunities. Now it risks giving the appearance of departing with unseemly haste. Nothing will change overnight, but the more that seeds of protectionism are scattered now, the greater the risk of damage is to our business culture and our national brand in the future.
Reputations are fragile assets, painstakingly built up and easily lost. What feels like a domestic conversation is reaching international ears, and the signals it sends matter. What is at stake is nothing less than Britain's economic place and profile in the world. As the prime minister returns home, she may want to reflect on the point that messages matter and Britain cannot afford to become a single-issue nation.
Michael Hayman MBE is co-founder of Seven Hills, co-founder of StartUp Britain and co-author of Mission: How the Best in Business Break Through
Theresa May's India Mission Shows Brand Britain Is Losing Its Edge | Opinion