Is the U.K. Set For Another Scottish Independence Referendum?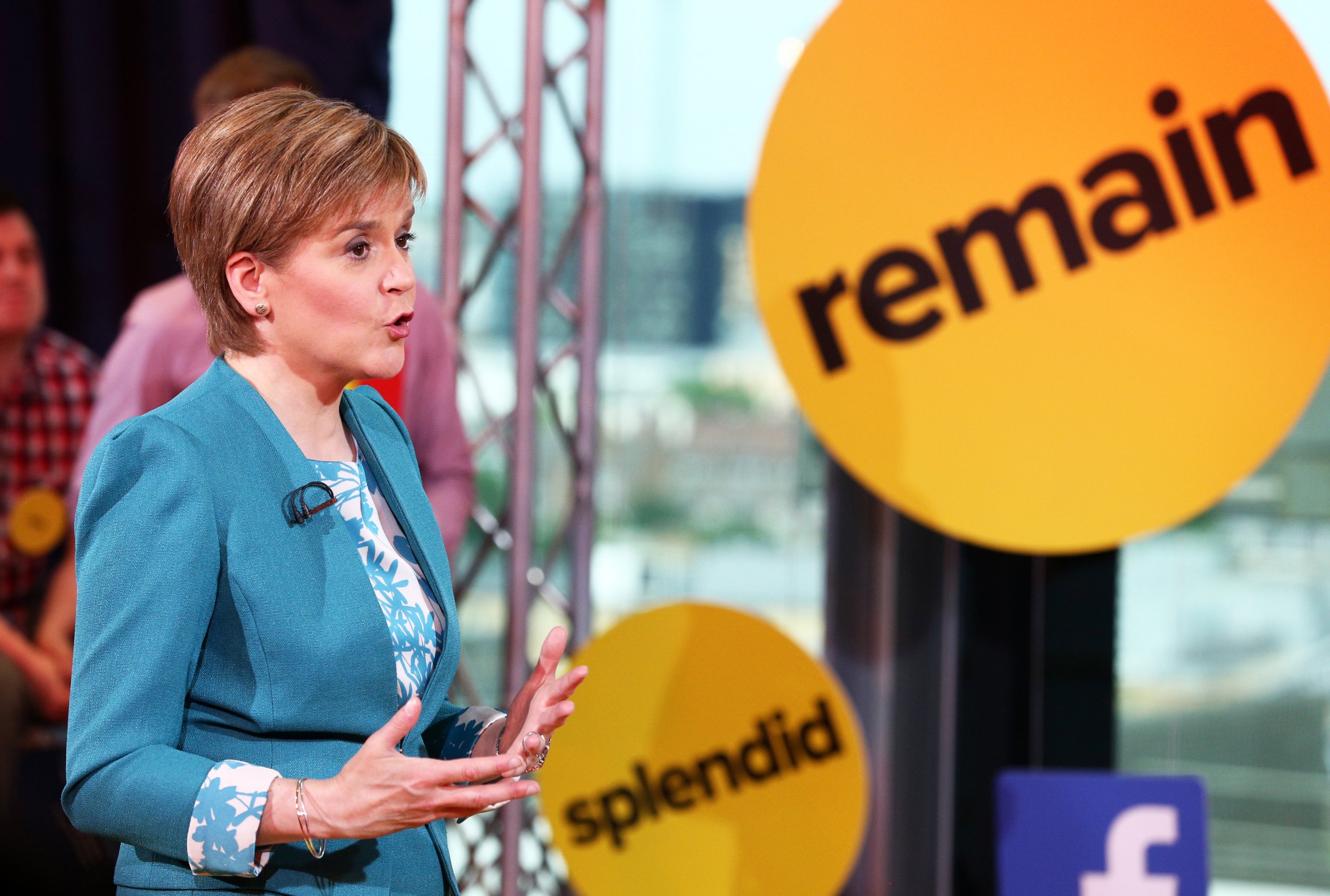 Why has Theresa May been talking about Scotland?
The union is important to Britain's new prime minister, and she wants everyone to know as much. So her first official trip was a jaunt up to Scotland to visit First Minister Nicola Sturgeon on Friday. Afterwards, May told Sky News she will not be initiating the formal process of taking Britain out of the EU—triggering Article 50, in the jargon—until "we have a United Kingdom approach and objective" to EU negotiations. In other words, May is saying that she will listen to Scotland's concerns and incorporate them into her U.K.-wide negotiating position.
What does Sturgeon want?
Scotland voted to Remain in the EU, even as the rest of the U.K. voted to leave. Soon after, she announced she would be meeting with senior politicians from EU institutions and elsewhere on the continent, to explore options that would allow her to keep Scotland in the trading bloc.
The Scottish government have declined to give Newsweek an update on the progress of any meetings, but Sturgeon had already managed to secure talks with senior Brussels figures including European Commission President Jean-Claude Juncker and Guy Verhofstadt, leader of the liberal group in the European Parliament.
What is the risk to May?
If Sturgeon were to press on with unilateral talks, some suggest she could secure a deal whereby Scotland could remain in the EU without leaving the U.K. But Scottish Secretary David Mundell described that option this week as "fanciful." Steve Peers, a Professor of EU law at the University of Essex, thinks that Scotland staying in the EU and the U.K., while theoretically possible, is unlikely: "I just can't see how it would work out in practice. You'd have to give Scotland an enormous amount of federalism from the rest of the U.K., and so much so that it effectively would be a separate country," he says.
Alternatively, if Sturgeon was able to secure a commitment from Brussels and other member states that an independent Scotland could remain within the EU if it left the U.K., she would be within her rights, under the SNP's last Scottish parliament manifesto, to call another independence referendum.
So will Scotland leave the U.K.?
It is too early to make a call on that. The British government would need to allow another referendum for it to be legitimate; if it didn't, Spain, which recently saw an illegitimate independence vote in Catalonia, would be all but certain to veto an independent Scotland's right to membership of the EU, and other states might have doubts.
But May and other ministers' insistence that there was no appetite for a second Scottish referendum sounds a little like wishful thinking, while Sturgeon, speaking on Friday, said "It would be inconceivable to stand in the way of a Scottish referendum if that's what the Scottish parliament voted for." Polls conducted since Brexit suggest that such a vote may be easier to win than the Scottish government's unsuccessful push for independence in 2014.
May says she is willing to listen to "any options" Sturgeon puts before her regarding the EU. It may be wise for her to display some flexibility if she wants to keep another crisis at bay. In short, the closer May agrees to keep Britain to Europe, the less likely Scotland is to launch another push for independence. Even that, though, is no guarantee.