Brexit: Job Insecurity On the Rise As Britons Look to Europe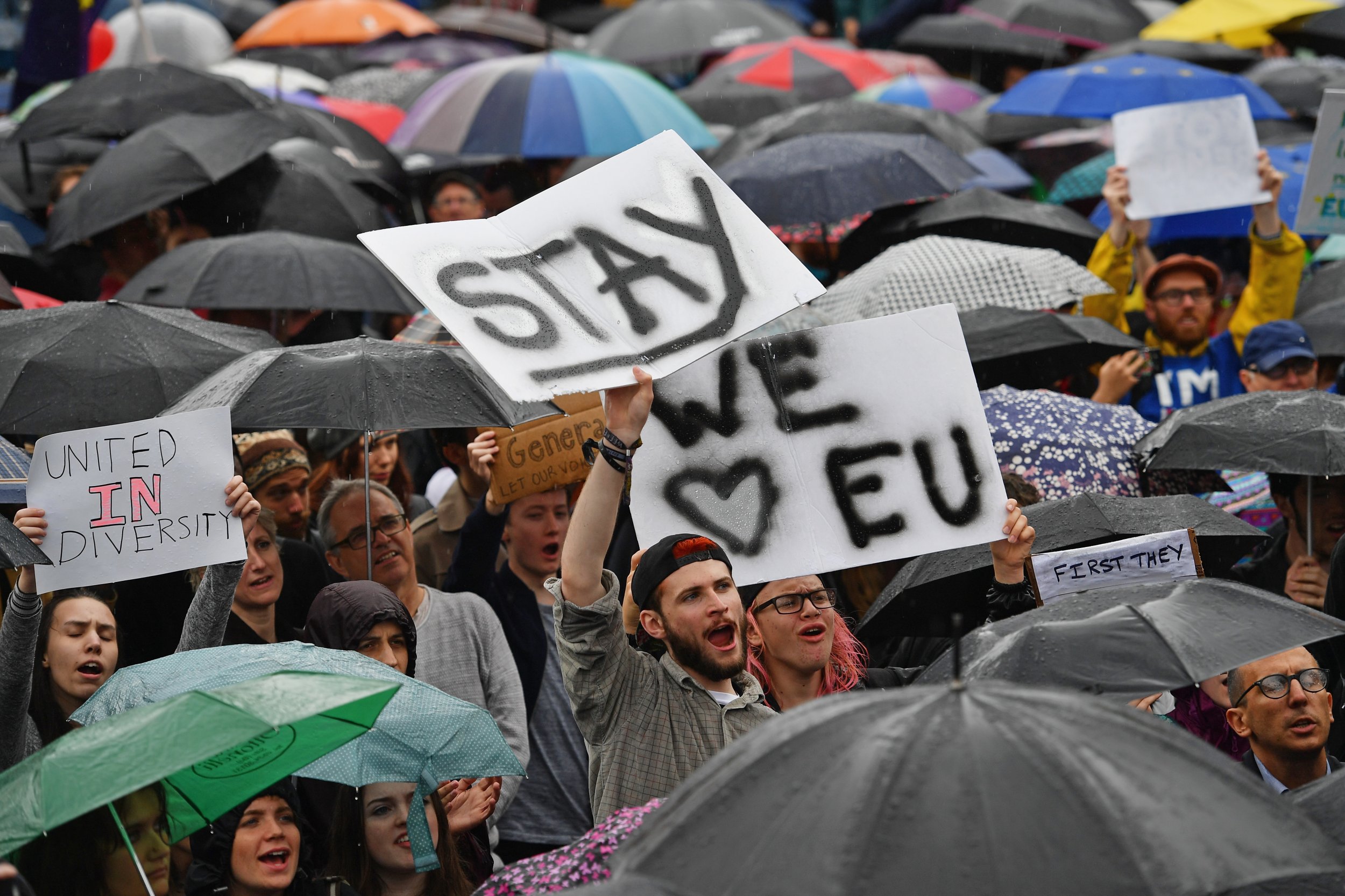 A German jobs website has reportedly attracted more than 100,000 new U.K.-based users in the aftermath of Britain's decision to leave the EU.
The servers at Jobspotting.com were "on fire" with a four-fold increase in the number of Britons visiting the site between May and June.
Hessam Lavi, the Berlin-based founder of the website, said that the spike in traffic is a clear indication that Britons feel uncertain about their job security after Brexit.
"Friday morning [June 24, when the referendum vote was announced] we woke and basically all of our servers were on fire," Lavi, an Iranian-born Swede who lives in Berlin, told The Local. "For us it's obvious that people are worried about their work, about their jobs, about their future. This is a side effect of 'What do we do next?'"
He added that Britons continue to log on to the website, particularly 25 to 34-year-olds. "In the past ten days, the increase is in the hundreds of thousands of more U.K. visitors," Lavi said, adding that many showed an interest in Berlin's tech hub.
"London has been the de facto startup hub for a long time," said Lavi. "But Berlin is catching up and with this change, it's accelerating… clearly people are looking for alternatives."
Indeed.com, the employment-related search engine for job listings, also reported a dramatic increase in the number of U.K. nationals seeking opportunities in Europe, particularly in the two days following the referendum result.
"We see a striking resemblance in post-Brexit job search patterns with those following the Greek [bailout] referendum in 2015," Mariano Mamertino, Indeed's economic research analyst, told The Independent. "The share of job seekers looking for opportunities outside of the U.K. in European countries doubled in the 48 hours that followed the announcement of a Brexit, just as it did for Greece. These could be early signs of British jobseekers' collective vote of no confidence."
Other economic analysts agree that lack of job security is a growing concern.
"Regardless of what happens over the next six months in terms of our relationship with the EU, this level of concern about job security is bound to negatively impact the economy. The fact that 71 percent of Londoners are concerned about their job prospects does not bode well in particular for consumer spending and the housing market," said Dan Rogers, co-founder of Peakon, a real-time people-analytics platform that conducted a survey of 3,000 U.K.-based adults at the end of June.