Brexit: Ken Clarke Compares Boris Johnson to Donald Trump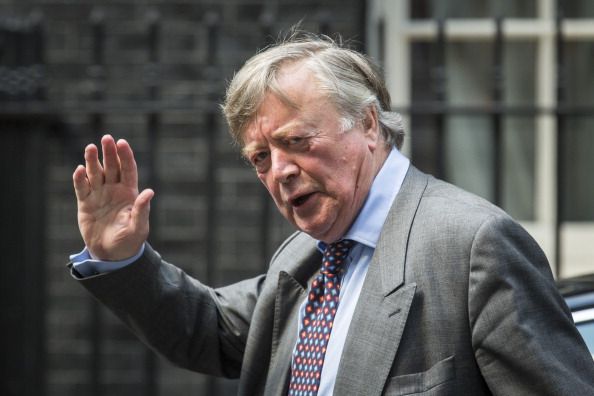 Conservative Party grandee Ken Clarke has laid into Boris Johnson comparing him to controversial Republican presidential candidate Donald Trump.
The former cabinet minister said the campaign for Britain to leave the EU, for which Johnson has become the unofficial leader, has become little more than a leadership bid for the former London Mayor.
In an interview with BBC Radio 4's Today programme, Clarke, who is pro-EU, launched a stinging attack on his fellow Conservative, saying he couldn't be trusted to handle the "serious issues" facing the country.
He also accused Johnson of exploiting the public's fears on immigration in a similar manner to Trump, who officially secured the Republican nomination last week.
"I think Boris and Donald Trump should go away for a bit and enjoy themselves and not get in the way of the serious issues that modern countries in the 21st century face," Clarke said. "He's a much nicer version of Donald Trump but the campaign's remarkably similar in my opinion and about as relevant to the real problems the public face.
Clarke's comments come after a weekend of mudslinging between Conservative ministers on opposing sides of the Brexit debate. Johnson and Michael Gove published an open letter in the Sunday Times criticising the prime minister for his failure to deliver on his manifesto promise to reduce migration into the U.K., saying the pledge was "corrosive of public trust" while Britain remained in the EU.
Meanwhile, Tory backbench MPs, including Nadine Dorries, are angry that the prime minister is campaigning so hard to keep Britain in the union, and have called for a vote of no confidence in his leadership once the referendum result is known.
Dismissing these threats to Cameron's premiership, Clarke said focusing on the prime minister's future was a diversion from the important issue of the referendum.
"All this stuff about whether one or two backbenchers have signed a letter calling for David Cameron to resign, I think most of the public would agree is a bit of a diversion," he said. "The public are getting fed up of Tory civil wars when they thought they were being asked about the future of this country for their children and grandchildren.
"Why are the leave campaign turning the whole thing into an argument about Turkish criminals about to flood into the country and Boris Johnson's bid for the leadership?"