Britain Leaving Europe: Brexit May Be 'an Error' Says Major Anti-Europe Campaigner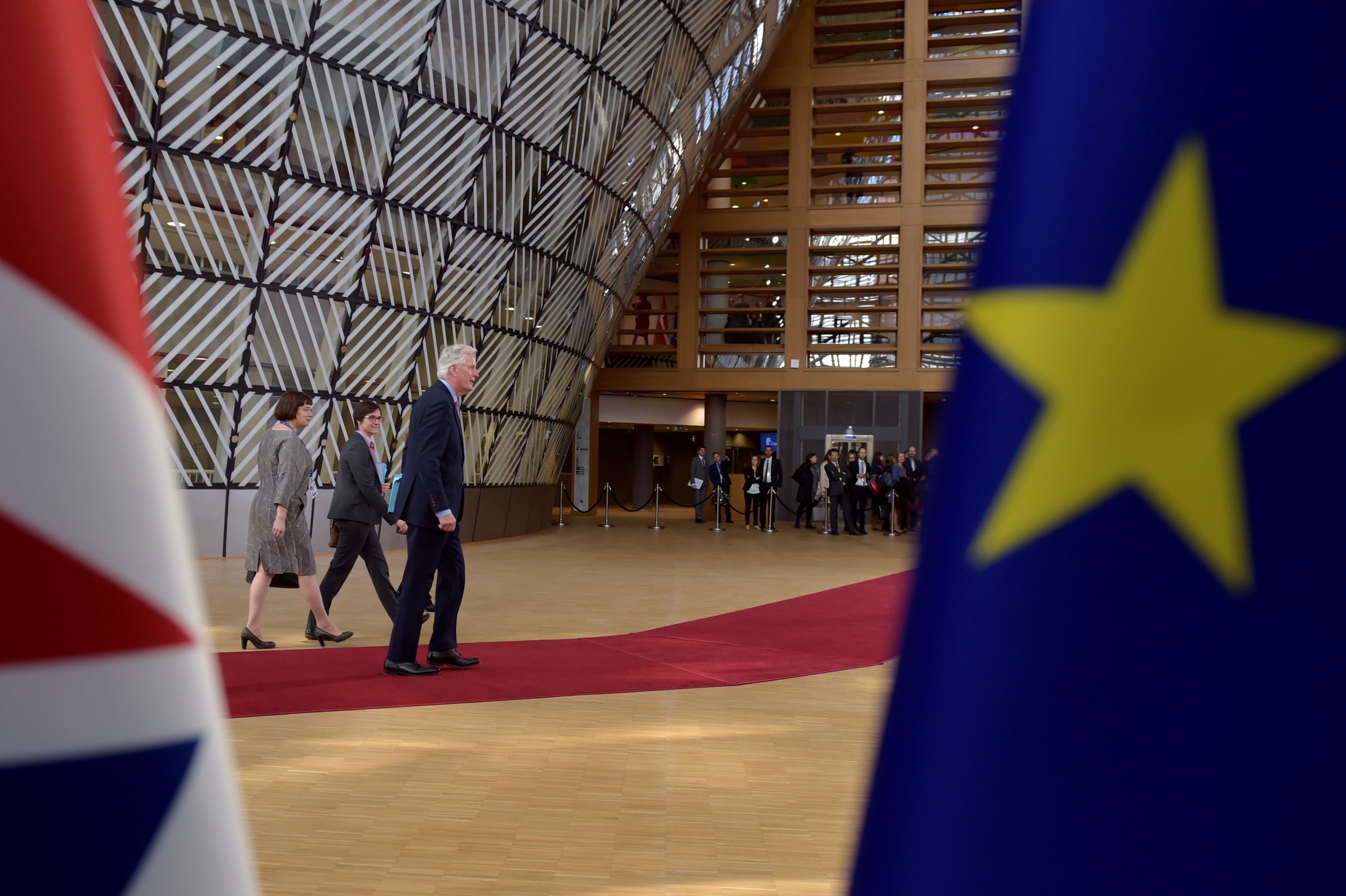 Britain's leading anti-European Union campaigner from last June's referendum has said on Twitter that leaving the EU may end up being "an error."
Dominic Cummings—a political campaigner who ran the main anti-EU "Vote Leave" campaign and tweets as "@Odysseanproject"—sent a string of tweets Monday night about how he feels the process of exiting Europe ("Brexit") is proceeding.
"In some possible branches of the future leaving will be an error," Cummings wrote, adding that "My view was/is that there are more possible branches of future in which leaving is good for [Europe] as well as for U.K." After a heated campaign, Britain was split 52 percent in favor of leaving in the vote, and a year on, a YouGov poll shows 70 percent of Brits believe that the government must enact the referendum vote.
Cummings said that many in the U.K. were focusing on the wrong aspect of the leaving process. While the political and media debate is occupied largely with U.K.-EU talks on the terms of exit and future relations, Cummings said reforms Britain were more important.
The importance of securing a good deal in negotiations was "greatly overstated," Cummings said, while "how we shape domestic institutions [is] by far [the] most important longterm."
Cummings has long been a critic of the workings of the British government and has written before on the range of complex factors that could affect Brexit.
Referring to politicians and the U,K.'s political culture, he wrote in a blog on June 23, the anniversary of the referendum, "They are trapped in thinking about today and their careers. They are trapped in thinking about incremental improvements. Almost nobody has ever been part of a high performance team responsible for a complex project. The speciality is a hot take to explain post facto what one cannot predict."
But observers of the EU referendum still might raise an eyebrow at his tweets, when his campaign language was much more unequivocal. Vote Leave materials promised departure from Europe would bring extra money for public services and bring new control to the British people.
Brexit talks begun last month, with the British government and Brussels looking first to agree terms of the U.K.'s exit, and then hammer out a future trading relationship.
The U.K. is scheduled to leave the European Union in 2019. However, there is disagreement even at the highest levels of government on the exact way Brexit will play out. Some British ministers are keen to take a more cautious approach where Britain maintains a closer relationship to the EU's single customs union and secures a longer transition period before exit, while others are more cavalier and insist the U.K. does not need a deal with the bloc to thrive.