U.K. Could Replace Some EU Migrant Workers With Robots After Brexit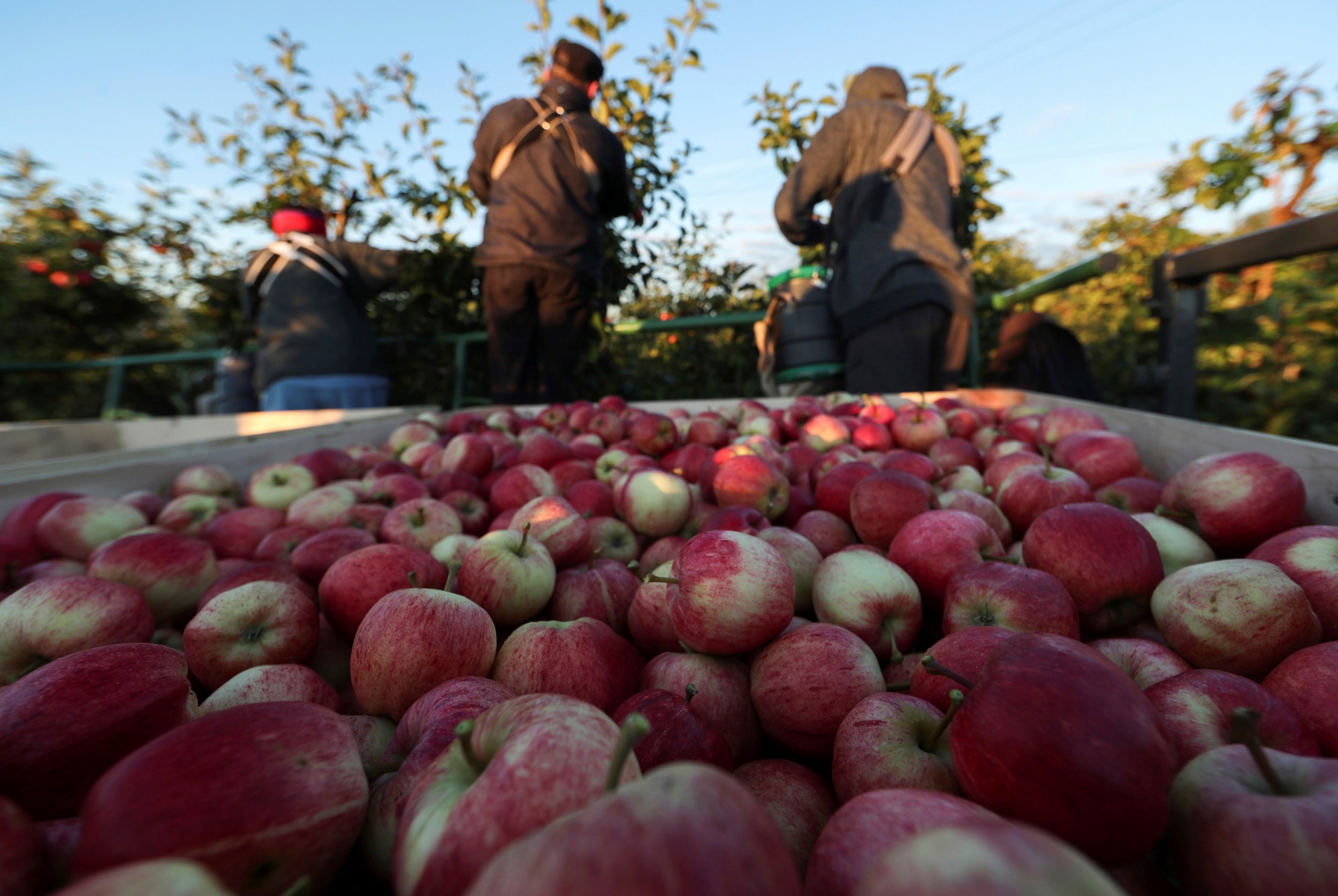 The British government can reach its strict migration targets partly by replacing migrant farm workers with robots after Brexit, the country's finance minister has suggested.
Speaking to the Treasury Select Committee in the House of Commons, Chancellor Philip Hammond said the government was working towards a long-held "ambition" to reduce net annual migration into the U.K. to the tens of thousands.
He conceded that some sectors such as agriculture and construction would be more dramatically affected than others by restrictions on EU migration.
But, he said, one way to make up for the shortfall could be through automation, suggesting the government could achieve targets via "investment of capital, for example in the agricultural and horticultural sectors, where there are steps of automation that can be taken by investing capital but are not taken when access to low cost labor is available."
He said another central part of the government's strategy for reducing migration was "upskilling in our own population."
At the same parliamentary session, Hammond also broke with some of his party colleagues when he said he favored a so-called transitional deal with the EU; a mutually agreed, temporary arrangement that would be in place as a longer `term agreement is hammered out.
Hammond said there is an "emerging view among businesses, among regulators and among thoughtful politicians" that "having a longer period to manage the adjustment between where we are now as full members of the European Union and where we get to in the future as a result of the negotiations that we will be conducting would be generally helpful."
The chancellor is developing a reputation as one of the cabinet's more moderate voices on Brexit, and his comments put him at odds with the Brexit Secretary David Davis, who in November told a private meeting that he was "not really interested" in a transitional deal, according to the Financial Times.