Benedict Cumberbatch as Nigel Farage? Hollywood Plans TV Adaptation of Pro-Trump Brexit Book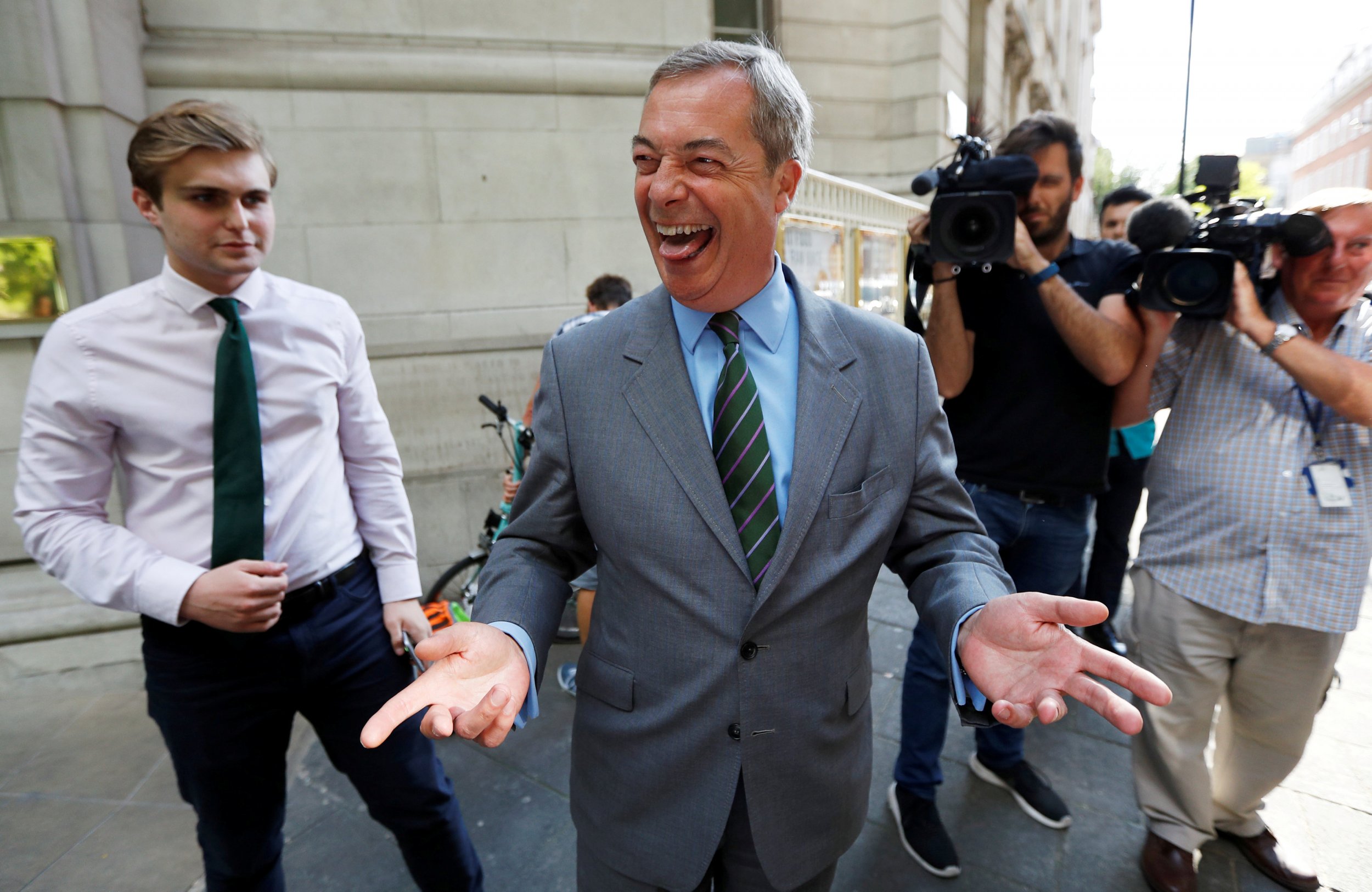 Britain's Brexit process has got all the ingredients of a white-knuckle Hollywood blockbuster: colorful characters; the fate of a nation at stake; lengthy negotiations over minor changes to customs regulations.
So it's perhaps no surprise that a major Hollywood studio plans to sign the rights to a book on last year's EU referendum, according to The Daily Telegraph. Benedict Cumberbatch of Sherlock fame could even be considered to play Nigel Farage.
The paper reports that the script for the £60 million ($78 million) project is nearly finished and that shooting is planned to start in the new year. The six-part series would be based on a book, The Bad Boys of Brexit, by Arron Banks, who ran Leave.EU, an unofficial pro-Brexit campaign, during the referendum.
Casting will take place in the Autumn and Cumberbatch is among the names mentioned in the media in relation to the project.
Aside from Farage, other main characters in the book include the American pollster Gerry Gunster and Banks himself. The film will reportedly be told from Gunster's perspective.
Donald Trump even makes an appearance; Banks and Farage met the president during a post-referendum visit to the U.S. and were later pictured with him in front of a golden elevator in Trump tower.
A source told the Telegraph that it would be an "against all odds" story in which a "respected U.S. expert" has to "control these British lunatics."
Banks and Farage both cultivate a maverick, politically incorrect public image and rely on controversy to stir up publicity. In recent weeks, Banks's Leave.EU provoked outrage when it responded to news that Gina Miller, a pro-EU campaigner, had been threatened with acid attacks by political opponents. Leave.EU tweeted a gif suggesting she should leave the U.K., with the caption "there's the door, liberals."