'Brexit' Named Word of the Year in the U.K.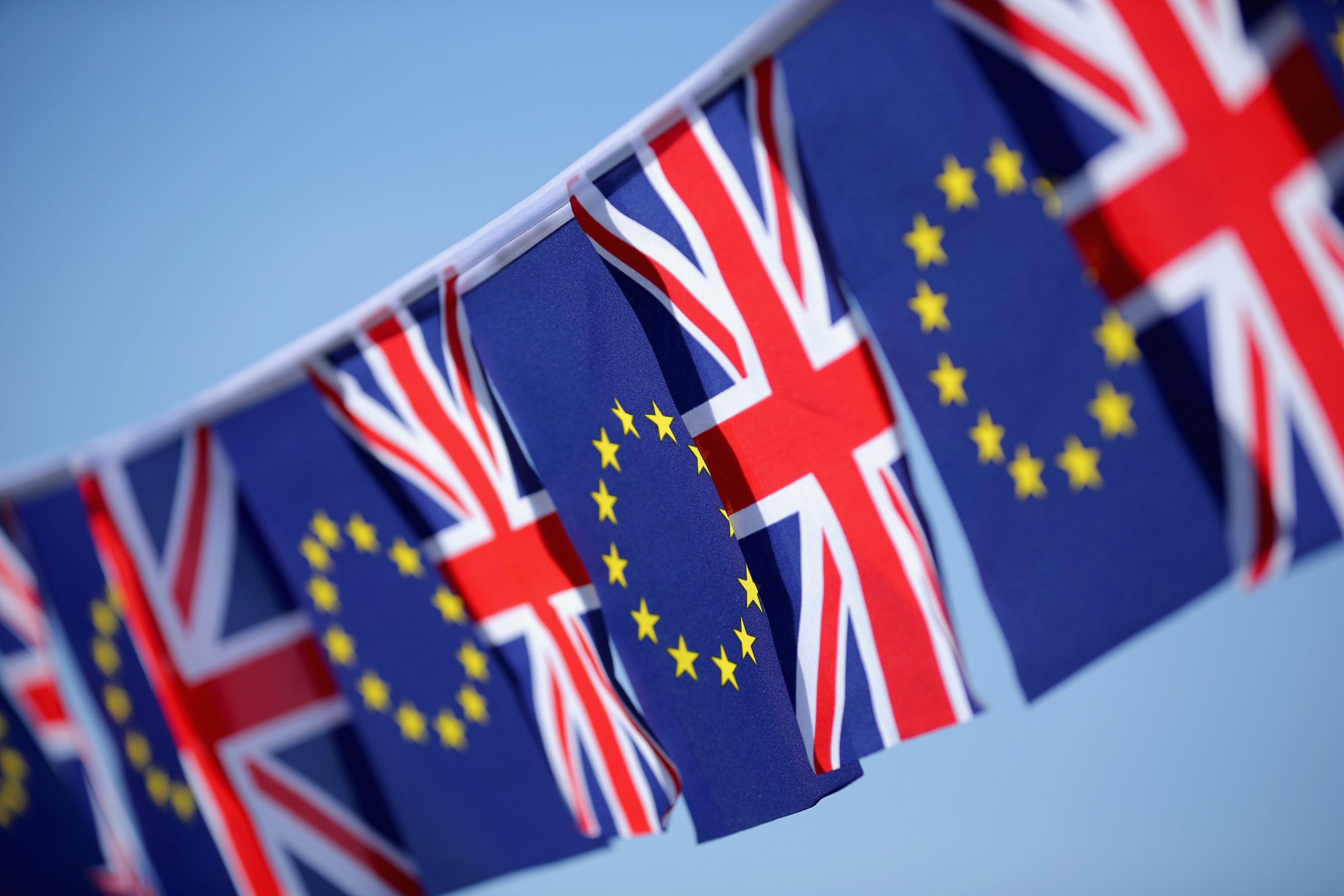 The word of the <s>day year is "Brexit".
The term, first used in 2012 but becoming more widely used in reference to the European Union referendum in June, came ahead of "Trumpism" and "throw shade" as the most popular phrase of 2016 in the U.K., according to dictionary publisher Collins.
Collins said "Brexit" had seen a 3,400 percent increase in use in 2016 due to the vote to leave the European Union, as well as the surrounding coverage and social media reaction that has dominated much of the year.
Collins's head of language content Helen Newstead told The Guardian that the term is politics's "most important contribution to the English language" since the Watergate scandal of the 1970s introduced the "suffix '-gate' to make any incident or scandal infinitely more compelling."
Since Brexit became part of the national, and even global, lexicon, it has spawned similarly widespread use for other big news events. Collins said it has inspired a "lot of wordplay" including "BrexPitt," referring to the marriage split between Hollywood actors Brad Pitt and Angelina Jolie, and "Baxeit," alluding to BBC losing the rights to TV show The Great British Bake Off.
Other popular phrases to make Collins's word of the year list include "Trumpism," in jest of Republican presidential candidate Donald Trump's outspoken remarks—such as calling Hillary Clinton "such a nasty woman" in the final election debate in October—and more colloquial terms that have been popularized by the younger generation including "mic drop," "throw shade" and "dude food."
"Most of this year's words are used by or relate to the generation born towards the end of the last century," said Newstead. "They are the drivers of 'dude food,' quickest to 'throw shade' or 'mic drop.' They may be referred to by some as the 'snowflake generation' but they are the most likely to rail against 'Brexit' and 'Trumpism.' Their contribution to the constant evolution of the English language should not be overlooked."
See the full list of Collins's words of the year, and their meanings, below:
Brexit
The proposed withdrawal of the United Kingdom from the European Union
hygge
A concept, originating in Denmark, of creating cosy and convivial atmospheres that promote wellbeing
mic drop
A theatrical gesture in which a person drops, or imitates the action of dropping, a hand-held microphone to the ground as the finale to a speech or performance
Trumpism
The policies advocated by the U.S. politician Donald Trump, especially those involving a rejection of the current political establishment and the vigorous pursuit of American national interests, or a controversial or outrageous statement attributed to Donald Trump
throw shade
To make a public show of contempt for someone or something, often in a subtle or non-verbal manner
sharenting
The habitual use of social media to share news, images and such of one's children
snowflake generation
The young adults of the 2010s, viewed as being less resilient and more prone to taking offence than previous generations
dude food
Junk food such as hot dogs, burgers and the like considered particularly appealing to men
Uberization
The adoption of a business model in which services are offered on demand through direct contact between a customer and supplier, usually via mobile technology
JOMO
Joy of missing out: pleasure gained from enjoying one's current activities without worrying that other people are having more fun