Brexit Deal Or No Deal? Britain-EU Talks Begin As U.K. Vows 'Constructive' Approach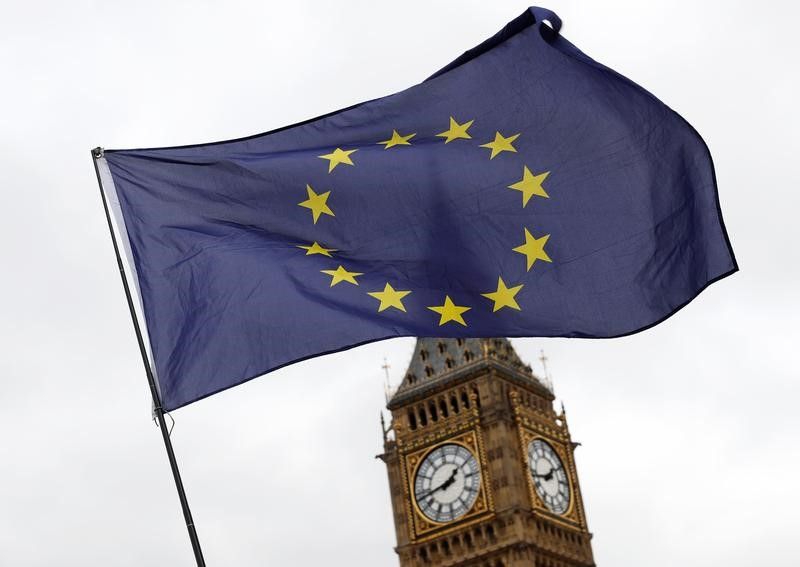 Britain's government has vowed to embark on a "positive and constructive" negotiation with the European Union as talks begin in Brussels.
Speaking in the Belgian capital Monday at the formal start of Brexit negotiations, the U.K. Brexit Secretary David Davis said: "It is at testing times like these that we are reminded of the values and the resolve we share with our closest allies in Europe.
"While there will undoubtedly be challenging times ahead of us in the negotiations we will do all that we can to ensure we deliver a deal that works in the best interests of all of our citizens.
"To that end we are starting this negotiation in a positive and constructive tone, determined to build a strong and special partnership between ourselves, our European allies and friends," Davis said.
Monday's talks between Davis, his officials, and the EU's negotiating team led by the French former foreign minister Michel Barnier, mark the first such formal meeting in a process set to last at least two years.
Under EU rules, Britain's departure date from the union is set for spring 2019 unless extended by mutual agreement. Both sides must now agree the terms on which the U.K. leaves, and eventually also settle the shape of any future trading relationship.
British Prime Minister Theresa May has repeatedly signaled an apparent willingness to leave Europe without any deal agreed, declaring that "no deal is better than a bad deal."
But the British government is adopting less combative rhetoric after an unexpected election result earlier this month saw May lose her majority in parliament.
Speaking to the BBC on Sunday, finance minister Philip Hammond said a "no deal" outcome "would be a very, very bad outcome for Britain."
Still, the government has made sure to retain the option of walking away without agreement, and important differences remain on both sides.
In particular, some agreement must be reached on issues including how much money Britain owes to Brussels on departure, and on the rights of EU citizens living in Britain after Brexit, before talks on a future trading and political relationship can begin.
The EU wants its citizens to retain all of the rights they currently enjoy, and would extend the same offer to British citizens living in other member states.
But some aspects of this might prove controversial with the British government and public, including the idea that EU citizens should retain their right to have a non-EU spouse join them in Britain, and the demand that the EU courts should oversee the rights of EU citizens in Britain.
Meanwhile, the method by which any financial settlement for Britain should be calculated has yet to be agreed. Some on the British side have claimed Britain may not need to pay anything, while some European estimates put the figure as high as 100 billion euros.