Nicola Sturgeon to Table Single Market Plans for Scotland After Brexit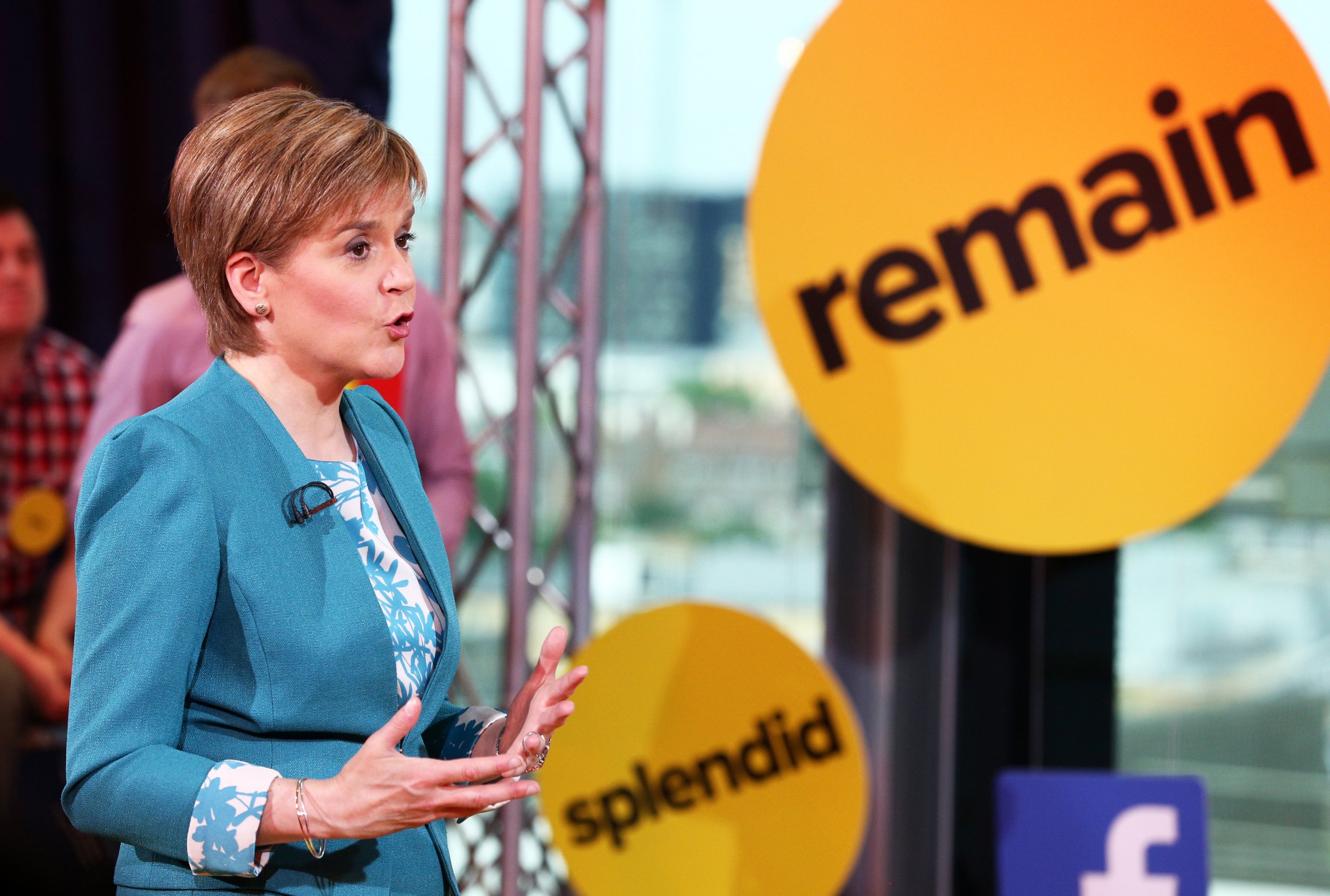 The Scottish government is to publish a plan it says would allow the British nation to both remain inside the single market and trade with the rest of the U.K. after Brexit.
Nicola Sturgeon, Scotland's first minister, wrote in a Financial Times column published Sunday: "This week the Scottish government will publish proposals aimed at securing Scotland's place in Europe, and specifically our continued place in the EU's single market."
"If the U.K. government opts not to remain in the single market, our position is that Scotland should still be supported to do so—not instead of, but in addition to free trade across the U.K.," Sturgeon added.
Sturgeon said she accepted that such an arrangement would be complex. But, she argued: "The EU is already used to asymmetrical arrangements when it comes to the status of different territories across the continent."
Some analysts have previously referred to the example of Greenland, which left the EU in 1985, despite being a territory in the kingdom of Denmark.
As a semi-autonomous territory within the U.K., Scotland would be attempting to do almost the reverse of that arrangement.
Scotland voted to remain in the EU in the U.K.'s referendum on June 23, although the U.K. as a whole voted to remain.
Sturgeon has said repeatedly that if she cannot secure an arrangement for Scotland she feels protects its interest and reflects the vote of its population, she will call for another referendum on independence from the U.K.