Brexit: Why the Remain Campaign Can't Take Scotland for Granted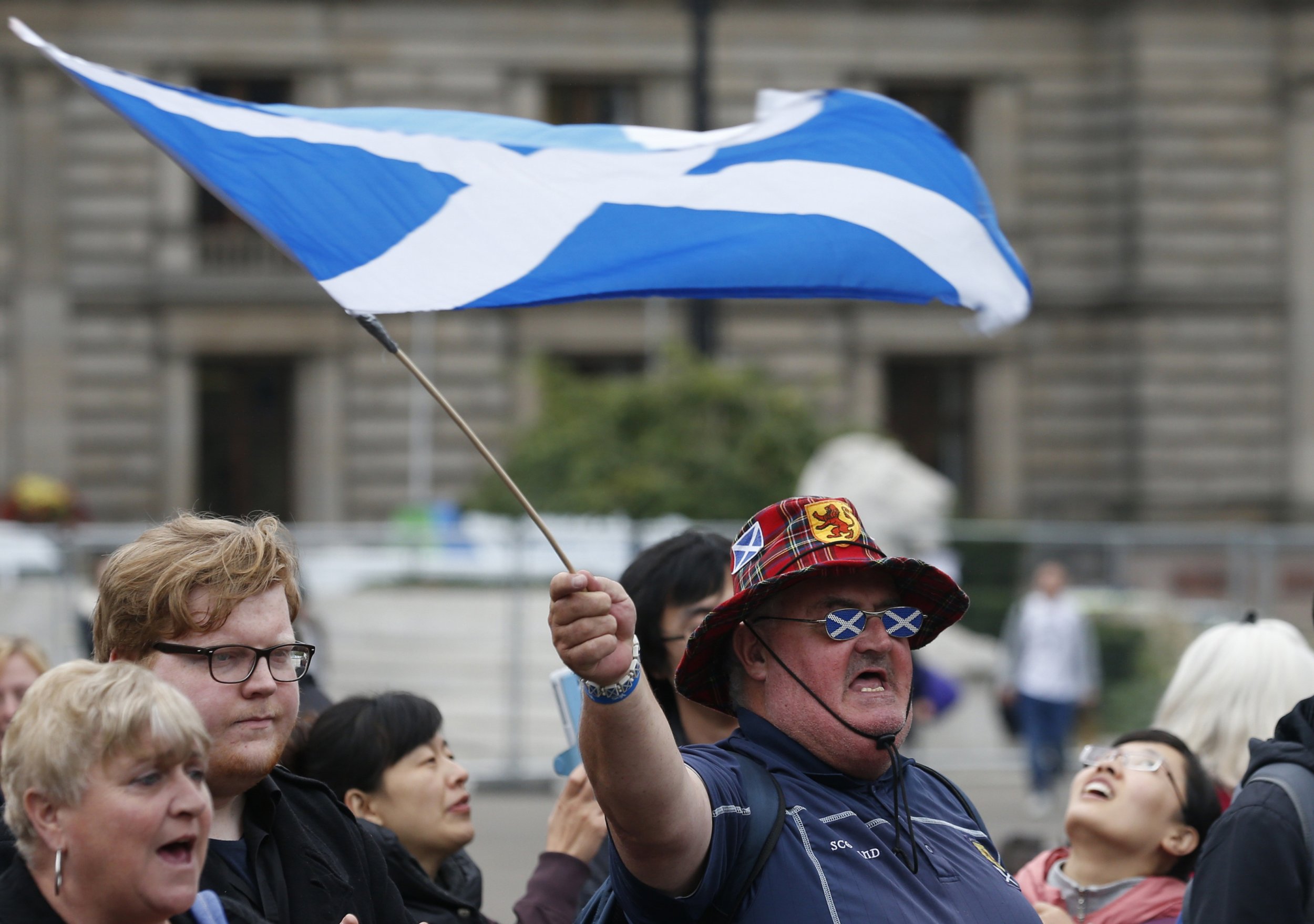 Scotland has a quasi-mythical image on the British liberal left. It's known as a haven of pro-welfare, pro-immigration, anti-nuclear and anti-austerity feeling. Sometimes, research backs this up, but sometimes it doesn't. On Thursday, new research from Ipsos Mori and IPPR Scotland gives reason to question another piece of received wisdom about liberal Scotland.
The country is considered fanatically pro-European. According to Caitlin Milazzo of Nottingham University and Matthew Goodwin of the University of Kent, who are compiling and publishing data on the state of the EU referendum campaign, Scotland is the U.K.'s least targeted region by referendum campaigners, with 49 percent of areas within it having no events at all. This suggests both campaigns think a "Remain" vote on June 23 is a foregone conclusion there.
But a focus group study has questioned just how certain Scotland's pro-Europeanism is, and has suggested it could be a very bad idea for Remain campaigners to take this for granted.
Ipsos and IPPR carried out three focus groups in Scotland in May to explore attitudes towards the EU and the upcoming referendum. They found that, while the polls showed a consistent lead for "Remain" in Scotland, this support is not driven by deep conviction, and could shift before polling day.
"While the research suggests that the Remain lead looks strong," the report says, "it may not be secure, and may change over the short campaign."
"I'm on the fence," said one voter. "I want to stay in. I want to be convinced." Said another: "I need something that's going to tip me in the balance to say yes, or to definitely say no."
And while Scotland became almost frighteningly politicized during the run-up to, and aftermath of, 2014's referendum on independence from the U.K., Scots do not feel that this vote is as important or inspiring.
"I think the Scottish independence referendum felt more important because it's deeply based on a sense of patriotism, you know, it's very heart," one interviewee said. "Whereas [with] the EU referendum... lots of people don't feel British, they don't feel European, it doesn't tap into that nationalism."
Perhaps most worryingly for the Remain camp, Scots raised the same sort of objections to the EU anyone who has canvassed voters in England is familiar with and, in the words of the report, they "don't identify with the EU or see themselves as European." One person told Ipsos's focus group: "It's a negative image that it's giving, that it's something over there, a bunch of foreigners that make up the rules."
None of this means that Scotland is about to convert in its droves to UKIP. But in a campaign where every vote will count and how many voters bother to cast a ballot could be crucial, it might worry the Remain side to know they can't necessarily count on Scotland's support.
Members of the Labour Party—which once ruled Scotland almost unchallenged and now has been widely routed by the SNP and a resurgent Tory party—often lament about the years they spent assuming support north of the border was permanent, while invisible forces were eroding trust in them all the while. Remain campaigners had better hope they don't feel the same come June 24.