Will It Be 'The Sun' Wot Wins It for Britain's Brexiters?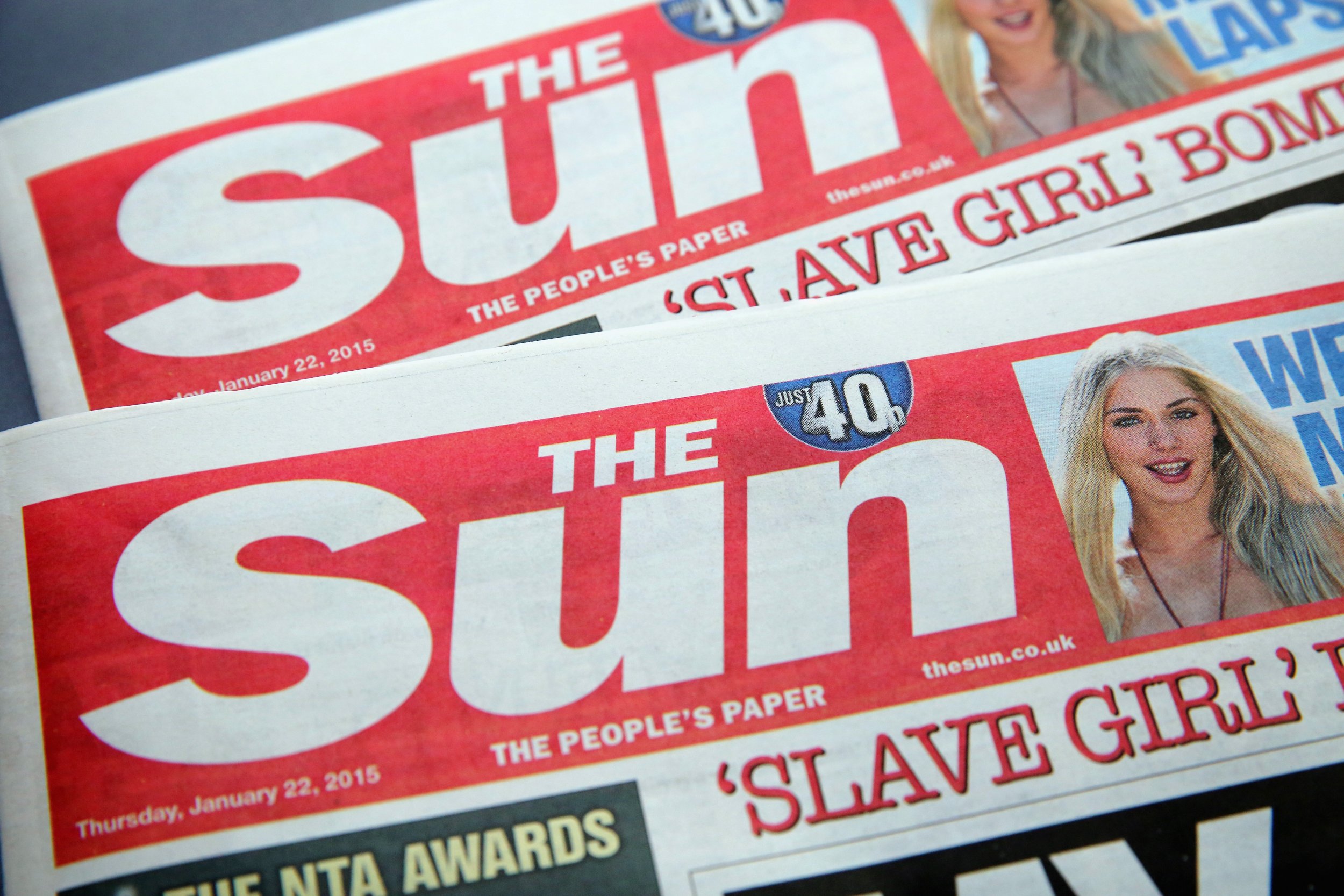 The Sun, Britain's biggest-selling print tabloid, holds a unique place in the U.K.'s public debate. It likes to think—and many politicians believe it—that it can influence elections. It certainly has a history of picking winners, perhaps most famously the 1992 election, where a close race ended with the Conservative John Major in Downing Street enjoying a surprisingly strong result. The paper, which had backed Major, declared in a front page headline that it was "The Sun Wot Won it."
Britain's Brexiters will hope the paper's influence isn't illusory: on Tuesday, it came out for a "Brexit" vote in the U.K.'s EU membership referendum scheduled for June 23. In a leader article, the paper wrote: "We must set ourselves free from dictatorial Brussels," and urged its readers to "BeLEAVE in Britain."
The decision is hardly a surprise. The paper's coverage has been consistently Euroskeptic for decades. And during the campaign it has been skewed heavily in favor of a vote to leave. An analysis of coverage by the Reuters Institute for the Study of Journalism in May found the paper's coverage was more Brexit-sympathetic than all other daily papers except The Daily Mail , whose middle-Englander readers are heavily anti-EU, The Daily Star and The Express, which was the only paper to back UKIP at the 2015 General Election.
But the question is whether it changes anyone's vote. Interestingly, speaking on BBC Radio's Today programme on Tuesday, Sun political columnist Trevor Kavanagh played down the paper's ability to swing hearts and minds. "I think that we can only say what we believe, I think that a lot of our readers do believe what we say not because we say it but because they've come to that conclusion themselves," he said. A 2015 Oxford University study of The Sun's influence found that it sometimes made a small difference to the party preference of its readers, but didn't influence their "underlying political preferences," and the latter may be more important in this case.
Still, today's endorsement can be seen as part of a growing momentum for the Leave campaign, which has been buoyed by several recent strong showings in the polls. Anyone who has spoken to voters around the country can report that many of its messages, particularly on immigration and on the "scaremongering" of the Remain campaign, are cutting through.
And while The Sun is a largely Euroskeptic paper, it could be argued that it is the first major paper to declare that might have plausibly gone either way. The Express is pro-Leave, but Euroskepticism is parts of its DNA. While the do-gooders of global business who pick up the Remain-backing Economist on their long-haul flights would likely have revolted if it had backed a Brexit. It will be fascinating to see where Rupert Murdoch's other national newspapers The Times and The Sunday Times decide to come down.
The Sun's decision has provoked a mixed reaction on Twitter. Political betting expert Mike Smithson pointed out that the paper backed a loser in the London Mayoral Election when it chose Conservative Zac Goldsmith over victorious Labourite Sadiq Khan. While former editor David Yelland slammed "The anti-German sentiment" of the leader piece, calling it "beneath us as a country."
A former senior editor at a Murdoch-owned title once told me that, when he asked a News International (as News UK was then known) executive what to put as his occupation on a passport form, they instructed him to write "shit-stirrer." However significant you think it is, the paper's front page on Tuesday will have put an already-stressed David Cameron off his cornflakes this morning. And that, at the end of the day, is what the paper see as their mission.